September 07, 2016
Baruch Fischhoff Joins the Institute for Politics and Strategy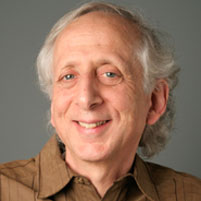 Baruch Fischhoff, the renowned Carnegie Mellon University expert in decision science, has joined the Dietrich College of Humanities and Social Sciences' Institute for Politics and Strategy (IPS).
IPS, the Dietrich College's newest academic unit, serves as a center for research, undergraduate and graduate education, and university-wide initiatives in the fields of political science, international relations, national security policy and grand strategy. Adding Fischhoff to IPS's faculty will make it the first international relations program at a top research university with decision science as a core part of the discipline.
An elected member of the National Academy of Medicine, Fischhoff joined Carnegie Mellon in 1987 as a faculty member in the Departments of Social and Decision Sciences and Engineering and Public Policy. He is currently the Howard Heinz University Professor.
In additional to his research, Fischhoff has served as advisor to many governmental agencies and led development of the Dietrich College's decision science major, the first of its kind.
"Baruch represents CMU at its finest—a world class scholar who developed an educational program that is both path-breaking in its seamless integration of disciplinary perspectives and focus on solving important problems faced by decision makers in private organizations and those that serve the public interest," said Richard Scheines, dean of the Dietrich College.
Scheines added, "As one of the intellectual founders of the decision science field, Baruch has written seminal papers on decision making in domains ranging from health to the environment to national security. I am looking forward to watching as he focuses on adapting his decision making expertise into politics and international relations."
Fischhoff's plans for IPS include creating a core course on decision making in international relations.
"War has been a constant in our students' lives, and decision science offers a set of analytical tools and insights in how we may avoid war in the first place – by making better decisions about global security," said Kiron Skinner, IPS director and a leading expert in political strategy, international relations and U.S. foreign policy. "For the past decade, Baruch and I have worked together to find ways to combine decision science and international relations. His move to IPS is an important intellectual next step in our professional careers.
Skinner continued, "I fully expect that we will define the intellectual space where decision science and international relations meet. Our undergraduate and graduate students are an important part of this journey."
Fischhoff, a cognitive psychologist by training, has spent his career trying to understand and aid the decision making of individuals and organizations. He has served as president for the Society for Judgment and Decision Making and of the Society for Risk Analysis. He was founding chair of the Food and Drug Administration Risk Communication Advisory Committee and of the Environmental Protection Agency Homeland Security Advisory Committee. In recent years, he chaired the National Research Council Committee on Behavioral and Social Science Research to Improve Intelligence Analysis for National Security and co-chaired two National Academy of Sciences Sackler Colloquia on the Science of Science Communication. He is a Fellow of the American Psychological Association, the Association for Psychological Science, the Society of Experimental Psychologists and the Society for Risk Analysis. He has published many articles and books, including "Risk: A Very Short Introduction."
"Decision science has advanced, and repaid some of its debt to society, by tackling difficult problems. Few are as challenging as those of international relations and security. IPS provides a unique setting, where I hope that we can make some progress," said Fischhoff.
Fischhoff will remain a regular faculty member in the College of Engineering's Department of Engineering and Public Policy and, with a special courtesy appointment in the Department of Social and Decision Sciences, continue to supervise his current Ph.D. students.
Related Articles:
_____
By Shilo Rea