October 04, 2016
Voting Questions? There's a Website for That.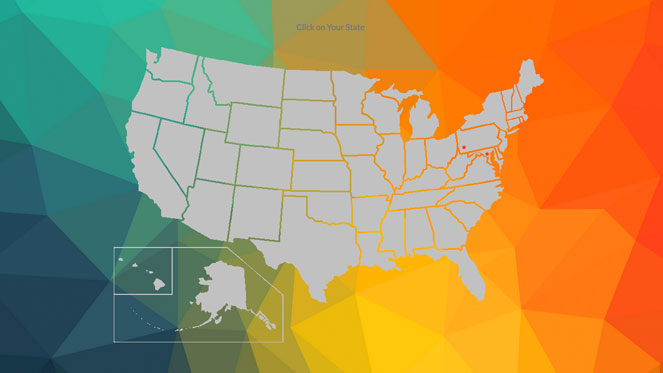 With about a month left until the U.S. presidential election, there is even less time to register to vote. There are also other options for U.S. citizens who want to exercise their right to vote, including early voting and using absentee ballots.
But guidelines are different for every county and voting district, so finding one place with all of the necessary information can be challenging.
Until now, thanks to Carnegie Mellon University students.
Freshman in the Dietrich College of Humanities and Social Sciences' "Philosophy: Voting Theory" class have created an
interactive website
that contains links to relevant government sites that explain how to register to vote, how to vote early (when applicable) and how to use an absentee ballot.
"The class project opens the door for the students to important questions about the theory and practice of voting in the U.S.," said
Teddy Seidenfeld
, the Herbert A. Simon University Professor of
Philosophy
and
Statistics
.
The sixteen students in the class have also spent the semester learning about voting theory, including issues of constitutional design, voting paradoxes and spatial models of candidates' and voters' strategic behaviors. Additionally, they are examining the impact social media is having on the presidential election.
"What has surprised me the most was the concept of strategic voting, how sometimes voting for something other than your top preference actually creates more favorable odds in certain voting situations," said Jeremy Xue.
Unexpected revelations about the entire voting process has been a common reaction from students. Simrin Guglani, who coded the website, couldn't believe how divergent the voting rules are by state.
"I wondered, why is that? This is the
United
States, why are we so divided? It made me appreciate this project more, and it validated the work we put in. This is important information, this is an important election and I'm glad to have worked on this project," said Guglani.
"Philosophy: Voting Theory" is part of the Dietrich College's
Freshman Seminar Program
, which is designed to give new undergraduate students an intellectually exciting, first-year introduction to the research and teaching interests of the faculty.
View the
interactive map
and make sure you are registered to vote.
_____
By Shilo Rea