December 12, 2016
Alex John London Appointed To Department of Health and Human Services Committee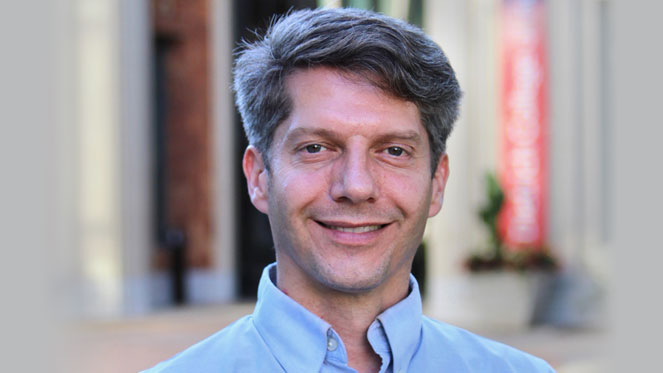 U.S. Secretary of Health and Human Services Sylvia Mathews Burwell has appointed Carnegie Mellon University bioethicist Alex John London to the Advisory Committee on Blood and Tissue Safety and Availability.
As part of the committee, London, professor of philosophy and director of the Center for Ethics and Policy, will advise, consult and make policy recommendations related to the safety of blood, blood products, organs and tissues. He will serve for two years.
London's work focuses on foundational ethical issues in human-subjects research, issues of social justice in international contexts and methodology issues in theoretical and applied ethics.
"Modern biomedical practice and research depend on safe availability of blood and tissue samples, which requires policies that balance ethical, scientific, medical, and practical issues. Alex will play a crucial role in helping to shape those policies so that they respect all of these different interests," said David Danks, head of the Department of Philosophy in the Dietrich College of Humanities and Social Sciences.
Danks added, "Alex is not only leading the way in designing ethical research, but is also at the forefront of the application of those ideas in everyday practice and policy."
Earlier this year, London was appointed to the National Academies of Sciences, Engineering and Medicine's committee on Ebola research to explore and analyze the scientific and ethical issues related to vaccine and therapeutic drug design, conduct and reporting in response to the 2014-15 Western African epidemic.
London is an elected fellow of the Hastings Center and recipient of the Distinguished Service Award from the American Society of Bioethics and Humanities. In 2012, he joined the Working Group on the Revision of the CIOMS 2002 International Ethical Guidelines for Biomedical Research Involving Human Subjects. He was appointed to the Steering Committee on Forensic Science Programs for the International Commission on Missing Persons in 2011. Since 2007, he has served as a member of the Ethics Working Group of the HIV Prevention Trials Network.
London has testified before the Presidential Commission for the Study of Bioethical Issues and has been commissioned to write papers for the Centers for Disease Control and Prevention (CDC) and the Institute of Medicine (IOM). He has served as an ethics expert in consultations with numerous national and international organizations, including the U.S. National Institutes of Health, the World Health Organization, the World Medical Association and the World Bank.
_____
By Shilo Rea