April 13, 2016
Alex John London Appointed to National Committee on Ebola Research
By Shilo Rea / 412-268-6094 /
shilo@cmu.edu
Alex John London, an acclaimed bioethicist at Carnegie Mellon University, has been appointed to the Committee on Clinical Trials During the 2014-15 Ebola Outbreak by the National Academies of Sciences, Engineering and Medicine. The committee will explore and analyze the scientific and ethical issues related to vaccine and therapeutic drug design, conduct and reporting in response to the West African epidemic.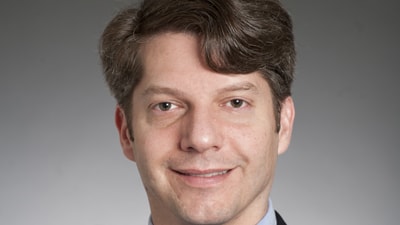 London, professor of philosophy in the Dietrich College of Humanities and Social Sciences and director of CMU's Center for Ethics and Policy, researches foundational ethical issues in human-subjects research, issues of social justice in international contexts, and methodology issues in theoretical and applied ethics.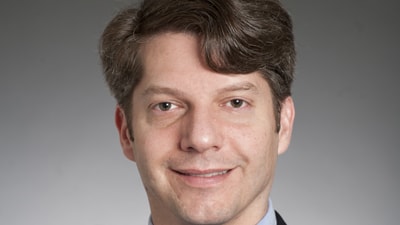 Alex London
"Alex London is not only a leading researcher on bioethics and research design, but has also made significant contributions to public debates and policy," says David Danks, head of the Department of Philosophy. "This committee will be answering key questions of pressing international and scientific importance, and Alex is an ideal choice for it."
Particular emphasis for the committee's work will be given to drug and vaccine trials conducted by the international community in areas where there is limited health care and research infrastructure. They will make recommendations for how clinical trials should be prioritized and conducted to ensure safety and speed in data collection during an international infectious disease outbreak. The committee also will address whether adjustments to scientific or ethical standards are appropriate when conducting research in outbreak settings, and identify collaborative opportunities to achieve long-term ethical and scientific advances from these types of clinical trials.
"When we think about outbreaks of infections disease — Ebola, SARS, MERS, H1N1 and now Zika — we tend to focus on the pathogen," London said. "But the scope and toll of such outbreaks depends heavily on how our individual and public health systems respond to their emergence. Part of this involves our ability to carry out ethically and scientifically sound research."
He continued, "Research is like the eyes and ears of a health system; without it is difficult to mount an effective and efficient response to a novel pathogen. I'm honored to be part of the process of looking at the research conducted during the most recent Ebola outbreak and trying to improve our ability to respond to such outbreaks in the future."
London is an elected fellow of the Hastings Center and recipient of the Distinguished Service Award from the American Society of Bioethics and Humanities. In 2012, he joined the Working Group on the Revision of the CIOMS 2002 International Ethical Guidelines for Biomedical Research Involving Human Subjects. He was appointed to the Steering Committee on Forensic Science Programs for the International Commission on Missing Persons in 2011. Since 2007, he has served as a member of the Ethics Working Group of the HIV Prevention Trials Network.
London has testified before the Presidential Commission for the Study of Bioethical Issues and has been commissioned to write papers for the Centers for Disease Control and Prevention (CDC) and the Institute of Medicine (IOM). He has served as an ethics expert in consultations with numerous national and international organizations, including the U.S. National Institutes of Health, the World Health Organization, the World Medical Association and the World Bank.