August 31, 2016
Off to a Great Start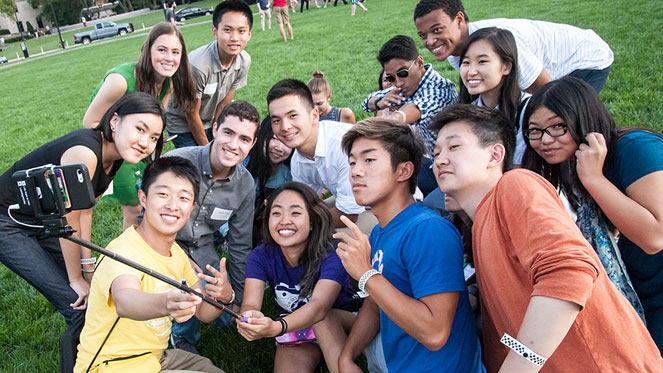 The new academic year is officially underway, and it has been a great start for the Dietrich College of Humanities and Social Sciences.
Class of 2020 Welcomed to the Dietrich College Community
Freedom of speech and opinion. Evidence and rigor. Diversity. Civility and respect. According to Richard Scheines, dean of the Dietrich College, these are just a few of the core values of American universities—and Carnegie Mellon University in particular.
The Class of 2020 participated in several orientation activities, including a session on academic integrity, faculty panel discussions, dinner at the Carnegie Museums and postprandial scavenger hunt.
View photos from Academic Day.
View photos from the dinner and scavenger hunt.
Convocation Sets Stage for a New Beginning
As CMU welcomed the Class of 2020, Dietrich College Senior Sree Unnava and Associate Professor of History Scott Sandage both spoke to the incoming freshmen, offering advice and inspiration.
Professors Are Excited About Back-to-School, Too
When you were a kid, "back-to-school" probably meant newly sharpened pencils, crisp notebooks full of blank paper, maybe a new backpack or lunchbox—all symbolizing a fresh start and infinite possibilities.
That back-to-school feeling still resonates with professors in the Dietrich College.
Meet the Newest Dietrich College Faculty Members
As Baker Hall fills with students who are eager to learn from the Dietrich College's world-class faculty, freshmen aren't the only new faces. The college is welcoming professors and post-doctoral researchers across a range of disciplines.
_____
By Shilo Rea