April 27, 2015
Big Data, Humanities & the Social Sciences
By Jennie Dorris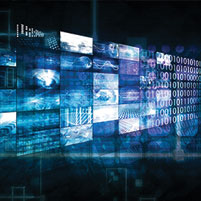 Katie Bergman-Bock (DC'09, HNZ'10) and Mario Nuñez (DC'10) both credit their experience in classes at Carnegie Mellon University with their jobs today in the Big Data field.

Bergman-Bock, a senior consultant at Deloitte, and Nuñez, a senior data scientist at Glassdoor, praise CMU's emphasis on quantitative skills, statistical rigor, and structured curriculum for giving them the skills they needed to rise in their job market.

Nuñez, who previously served as a data scientist at Twilio and a research assistant at the Science and Technology Policy Institute, says it is rare in his occupation for him to only hold a Bachelor's degree. Nuñez received his degree in economics and statistics from the Dietrich College of Humanities and Social Sciences.

"I think the CMU reputation and the classes I took there, like Modern Regression and Advanced Methods for Data Analysis, really allowed me to get involved in this position directly," he said.

Glassdoor allows people to rate their employers and leave reviews. Nuñez uses data to study user behavior and also helped develop an automatic moderation of company reviews after the site received too many submissions to each be read by Glassdoor employees. He was able to hit the ground running due to his training at CMU; as an undergraduate, he learned how to do analysis computationally using software like the R language.

"The way the curriculum was structured really reflected what I'd be doing in the industry," Nuñez said.

At Deloitte, Bergman-Bock has clients who range from health IT strategists to federal agencies who have budget cuts but want to achieve their mission effectively and efficiently. Bergman-Bock majored in policy management with a minor in Hispanic studies, and received her Masters of Science in Public Policy, and says she liked the flexibility she learned through her coursework.

"I think CMU's incorporation of quantitative skills within what are, traditionally, more qualitative majors was hugely influential. It allowed me to be very flexible in my career, brought a new perspective to the work that I do, and allowed me to collaborate more effectively with the different skill sets that I work with on a daily basis," she said.

Bergman-Bock returns to CMU several times a year to help recruit for Deloitte, as well as to help students interested in preparing for similar careers.

Nuñez and Bergman-Bock presented on a panel at "Under Construction: Building Your Future", an annual event in which alumni share their work experiences with undergraduates and other alumni.

Janelle Cordero (DC'15) is getting her degree in policy and management and attended the Big Data panel.

"I thought it was interesting learning about different backgrounds in data analysis. They're all from different industries so it was great to get that perspective," she said.
Learn more about Dietrich College's annual Under Construction event.