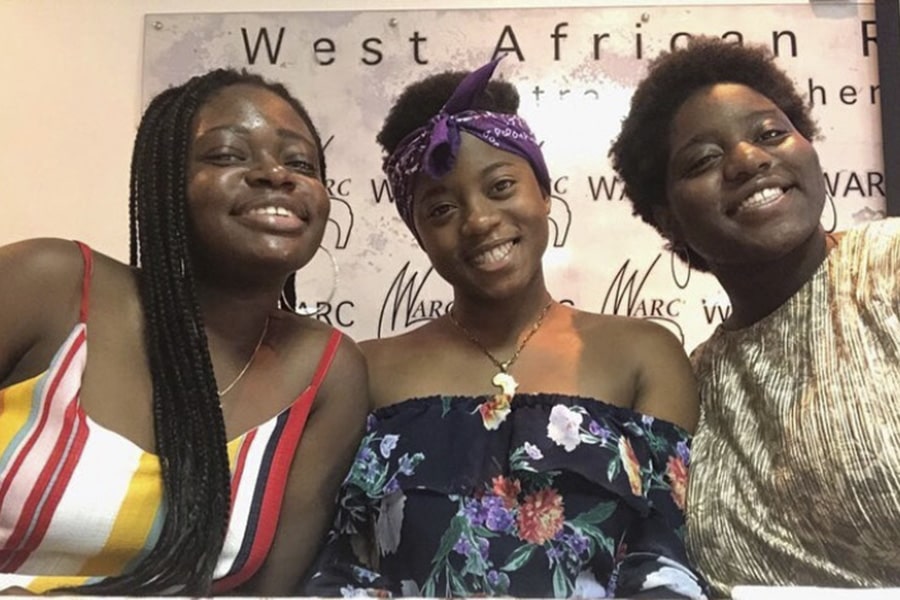 June 16, 2020
Innovation Scholars Prepare To Forge New Paths
Swartz Center program cultivates entrepreneurial students
By Michael Henninger mhenninger(through)cmu.edu
During past Orientation weeks at Carnegie Mellon University, incoming students have the chance to meet and connect through activities like Playfair, House Wars and the Craig Street Crawl. As Awa Ndiaye got to know her new classmates during her first week at CMU, she recruited seven that were African or African-American and created Zodaj, a startup geared toward improving standards of living in Africa.

Two years later, three of the founding members of Zodaj — Ndiaye, Dominique Aruede, and Akwellé (Q) Quaye — are among the newly named Swartz Center for Entrepreneurship 2022 Innovation Scholars. The program, started in 2012 with funding from a grant from the McCune Foundation, cultivates an entrepreneurial mindset among undergraduate students over two years.

Ndiaye, a double major in business administration and Chinese studies, came to CMU with an entrepreneurial drive. Originally from Senegal, both her parents worked for the United Nations, and her education was always formed around global studies.