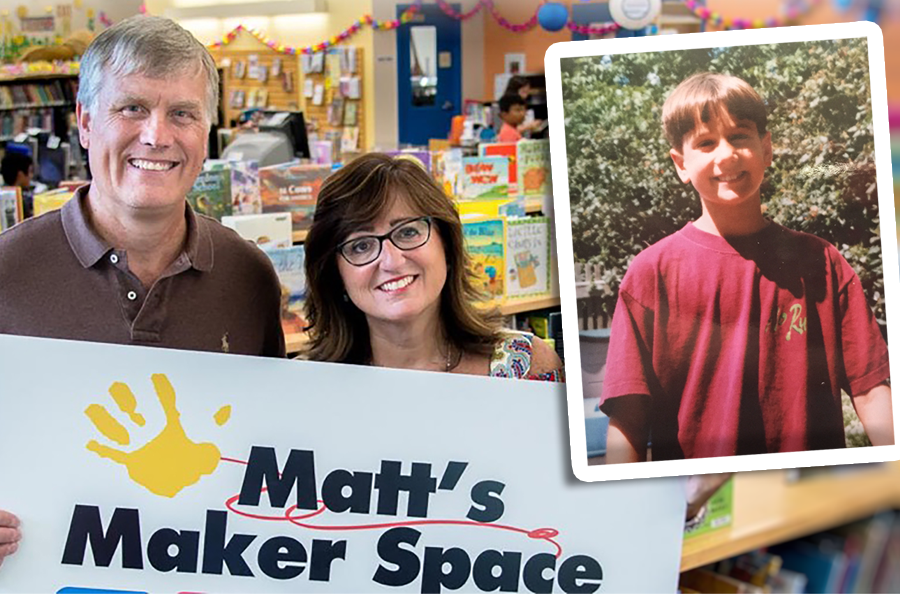 July 08, 2020
Remembering through Making
A family tragedy inspired a commitment to learning and community for alumni Noelle and David Conover
There are two distinct types of people when it comes to Legos© — instruction followers and rule-breaking innovators. Noelle (DC 1982) and David Conover's (E 1979, 1980) son Matt was the latter.
"He would never build what was on the box," Noelle remembers with a warm smile. "Matt was a tinkerer, and he was so quizzical. You just looked at him and knew he would be an engineer."
Matt never had the chance to follow in his father's engineering footsteps as he passed away at age 12 after a battle with non-Hodgkin lymphoma, but his legacy lives on in Pittsburgh area schools, libraries, hospitals and preschool centers through Matt's Maker Space.
In each of the organization's 25 maker spaces throughout western Pennsylvania, kids explore science, technology, engineering, arts and math (STEAM) concepts through hands-on experimentation.
Thanks to a recent $150,000 gift from Noelle and David, their discoveries will be guided by curriculum designed in partnership with Carnegie Mellon faculty and students through the university's Leonard Gelfand Center for Service Learning and Outreach.
"It made sense to start something like this in Matt's memory," Noelle explains. "We could see him going into a maker space and never coming out. We know the maker spaces we're creating are going to produce the technologists and Carnegie Mellon students of the future."