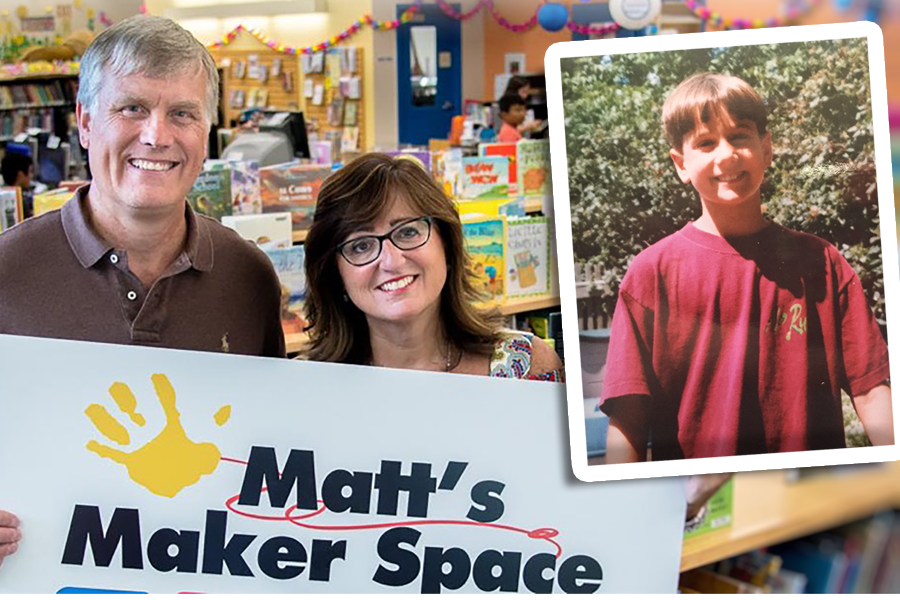 June 29, 2020
Remembering through Making
A family tragedy inspired a commitment to learning and community for alumni Noelle and David Conover
There are two distinct types of people when it comes to Legos© — instruction followers and rule-breaking innovators.
Noelle (DC 1982) and David Conover's (E 1979, 1980) son Matt was the latter.
"He would never build what was on the box," Noelle remembers with a warm smile. "Matt was a tinkerer, and he was so quizzical. You just looked at him and knew he would be an engineer."
Matt never had the chance to follow in his father's engineering footsteps as he passed away at age 12 after a battle with non-Hodgkin lymphoma, but his legacy lives on in Pittsburgh area schools, libraries, hospitals and preschool centers through Matt's Maker Space.
In each of the organization's 25 maker spaces throughout western Pennsylvania, kids explore science, technology, engineering, arts and math (STEAM) concepts through hands-on experimentation.
Thanks to a recent $150,000 gift from Noelle and David, their discoveries will be guided by curriculum designed in partnership with Carnegie Mellon faculty and students through the university's Leonard Gelfand Center for Service Learning and Outreach.
"It made sense to start something like this in Matt's memory," Noelle explains. "We could see him going into a maker space and never coming out. We know the maker spaces we're creating are going to produce the technologists and Carnegie Mellon students of the future."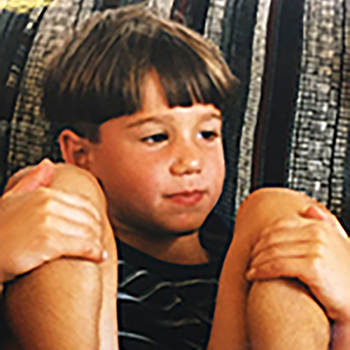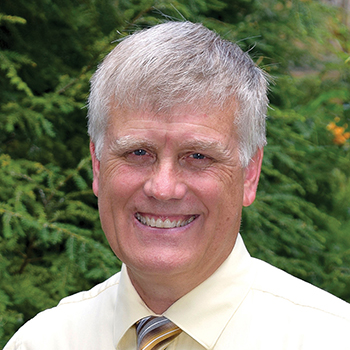 Every Pot Needs a Lid
The Conovers' CMU love story sprang from a chance meeting in the parking lot by Posner Hall.
On their first date, they went to a free movie in Doherty Hall and capped the evening with a pizza bagel at the Tartan Grill.
The courtship that followed was as CMU as tartan and bagpipes.
He gave her his fraternity pin on Flagstaff Hill, and she told her Kappa Kappa Gamma sisters of their engagement at a candle ceremony. She called herself "a Buggy widow" during the endless hours he spent crafting Delta Tau Delta's entry for Sweepstakes. They ate bagged lunches together each day on breaks from their work-study positions in the College of Humanities and Social Sciences (now the Dietrich College) and Professor William Whitaker's engineering lab.
"My mother always said you'll know you when you meet the lid to your pot. I knew it, and now we've been married for 39 years," Noelle says.
Following his master's studies, David became a software developer at ANSYS where he was the then-startup's 19th employee. He's still with the company as it celebrates its 50th anniversary.
Noelle veered from her original path of counseling after discovering a love of data research and analysis and earned a master's degree from the University of Pittsburgh buoyed by the support and self-confidence she gained from a CMU professor.
"CMU taught me how to learn," Noelle relays. "I know that that no matter what is thrown at me, I can learn what I need to know and excel in any job."
The couple settled in their hometown of Mt. Lebanon with busy lives and careers raising four children together until the one day when their world stopped.
On that fall day in 2001, Matt was getting ready for his basketball game as he had done many times before. When he pulled on his jersey, he noticed a lump under his arm. Less than a year later, Matt succumbed to cancer and passed away in his parents' arms in summer 2002.
The Mt. Lebanon and ANSYS communities rallied around them, Noelle remembers.
"At a time when we couldn't help ourselves, everyone took care of us. When we were able to stand on our own two feet, we wanted to thank that community. Through thanking them, we were able to start Matt's Maker Space."
"CMU taught me how to learn. I know that that no matter what is thrown at me, I can learn what I need to know and excel in any job."
Noelle Conover (DC 1982)
Channeling Grief into Good
Matt's Maker Space sprang from an idea for a single space in the elementary school her children attended and blossomed into a maker space in each of Mt. Lebanon School District's seven elementary schools.
But before they could start building, they needed to do their homework. So, the couple returned to where they had learned to research — Carnegie Mellon.
In the basement of Hunt Library, Dean of University Libraries Keith Webster introduced the Conovers to a maker space that is now the IdeATe Collaborative Making Facility.
"Everything we saw, we put into a Matt's Maker Space — pegboards, creative power outlet placing, flexible seating, a communal location," Noelle remembers. "CMU was a great place to figure out exactly what we wanted to do."
However, they knew that when it comes to maker spaces, a well-designed and engaging space fulfills only part of the goal. To leave a lasting impression on students, educators need quality curriculum that is easily implemented and, ideally, free.
The Conover's gift makes that hope a reality as CMU's Leonard Gelfand Center will work to create advantageous curriculum in partnership with CMU faculty. The lessons will be taught during visits to Matt's Maker Space locations by Carnegie Mellon faculty and Gelfand's STEM Ambassador students.
The lessons also will be available in a searchable web portal under construction by CMU students in the undergraduate Information Systems Program with the guidance of Joseph Mertz, director of the program.
"When you go into a maker space as a regular teacher, you may not have time to come up with a lesson," Noelle says. "Our portal will allow teachers to say 'I want to teach this topic to third-graders, and I want to use paper clips.' The portal will pull up a lesson that fits what the teacher requested."
In the next few months, Matt's Maker Space will host a conference for their educators at ANSYS Hall on campus. The conference brings the Conover's CMU story full circle – a story they never could've imagined nearly four decades ago in that Posner parking lot.
"Our ultimate goal is to make the world a better place in memory of Matt, and this is what our family is going to do the rest of our lives to remember Matt," says Noelle, who now serves as project coordinator for UPMC Children's Hospital of Pittsburgh's pediatric cancer survivorship program.
"He'd have been so happy for a place where the sky is the limit for learning."