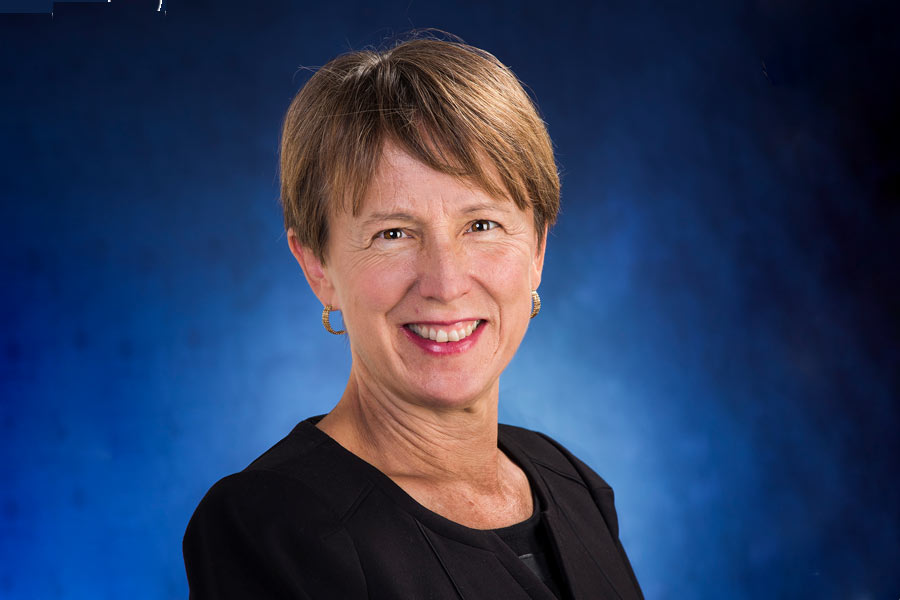 May 01, 2019
Roeder Elected to National Academy of Sciences
Media contact: Abby Simmons
412-268-6094

Kathryn Roeder, UPMC Professor of Statistics and Life Sciences, has been elected to the National Academy of Sciences in recognition of her distinguished and continuing achievements in original research.

NAS membership is a widely accepted mark of excellence in science and is considered one of the highest honors that a scientist can receive.

In addition to her faculty appointments in the Statistics & Data Science and Computational Biology departments, Roeder serves as CMU's vice provost for faculty. Her research focuses on developing statistical tools for finding associations between patterns of genetic variation and complex disease. Roeder's research group utilizes modern statistical methods such as high dimensional statistics, statistical machine learning, nonparametric methods and networks to solve biologically relevant problems.
"Kathryn has, throughout her impressive career, developed cutting-edge statistical tools and theory and has used them to make fundamental and ground-breaking advances in our understanding of the genome. She has also greatly broadened our understanding of autism and other inherited diseases, along with solving problems across a wide range of other scientific applications. I cannot think of a more fitting person to be part of the National Academy," said Christopher Genovese, head of the Department of Statistics & Data Science.

An elected fellow of the American Statistical Association and the Institute of Mathematical Statistics, Roeder has received the Committee of Presidents of Statistical Societies' Presidents' Award and George W. Snedecor Award. The University of Alabama at Birmingham also presented her with the Janet L. Norwood Award for outstanding achievement by a woman in statistical sciences.

Krzysztof Matyjaszewski, a faculty member in the Mellon College of Science, was also elected to the 2019 NAS class. CMU has been home to 20 NAS members.

Read more