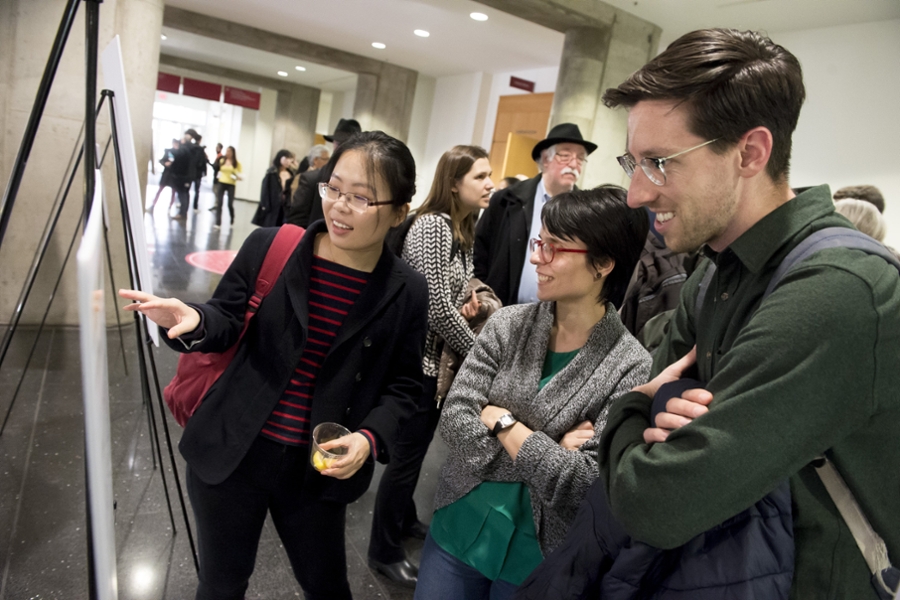 March 08, 2019
Celebrating 100 Years of Modern Languages at CMU
In honor of 100 years of modern languages at Carnegie Mellon University, the Department of Modern Languages hosted the Modern Languages Anniversary Symposium: Communicating Across Cultures on Friday, Feb. 22.
The faculty and student research symposium was the culminating event during a year of reflection and celebration. Students, faculty, staff, and community partners engaged in panel presentations and discussion throughout the day on the topics of learning culture through reading, digital technologies for second language research and teaching, multilingual communities, and community engagement.
Dick Tucker, Paul Mellon University Professor of Applied Linguistics Emeritus, offered reflections about the day during his concluding remarks, and looked ahead to the future.
"Guesstimates based on social, economic, political, and demographic projections indicate that not later than 2030, in order to function in our increasing global knowledge economy, individuals will need to be bilingual and to have multicultural knowledge," Tucker said.