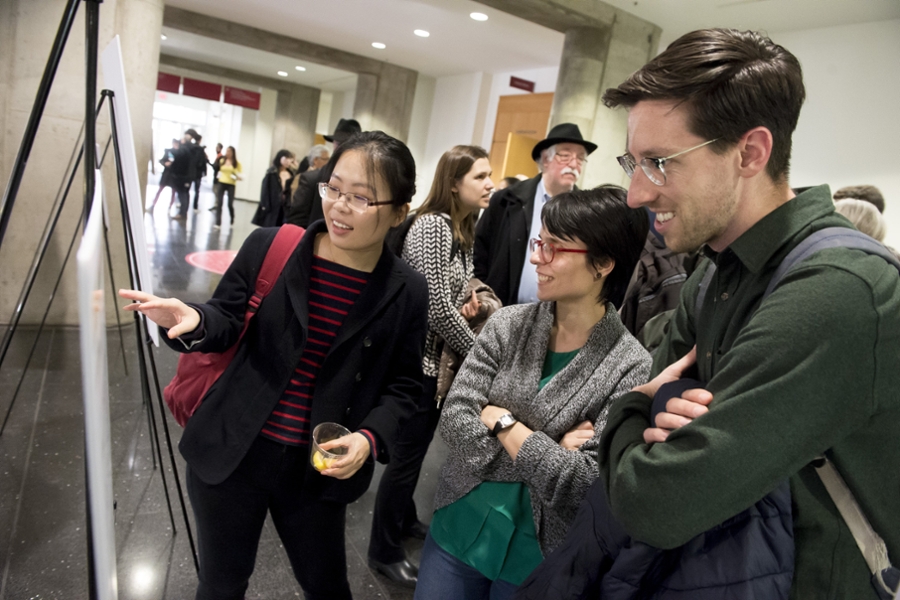 March 08, 2019
Celebrating 100 Years of Modern Languages at CMU
By Jaycie L. King jaycie(through)cmu.edu
In honor of 100 years of modern languages at Carnegie Mellon University, the Department of Modern Languages hosted the Modern Languages Anniversary Symposium: Communicating Across Cultures on Friday, February 22, 2019.
The faculty and student research symposium was the culminating event during a year of reflection and celebration. Students, faculty, staff, and community partners engaged in panel presentations and discussion throughout the day on the topics of learning culture through reading, digital technologies for second language research and teaching, multilingual communities, and community engagement.
Dick Tucker, Paul Mellon University Professor of Applied Linguistics Emeritus, offered reflections about the day during his concluding remarks, and looked ahead to the future.
"Guesstimates based on social, economic, political, and demographic projections indicate that not later than 2030, in order to function in our increasing global knowledge economy, individuals will need to be bilingual and to have multicultural knowledge," Tucker said.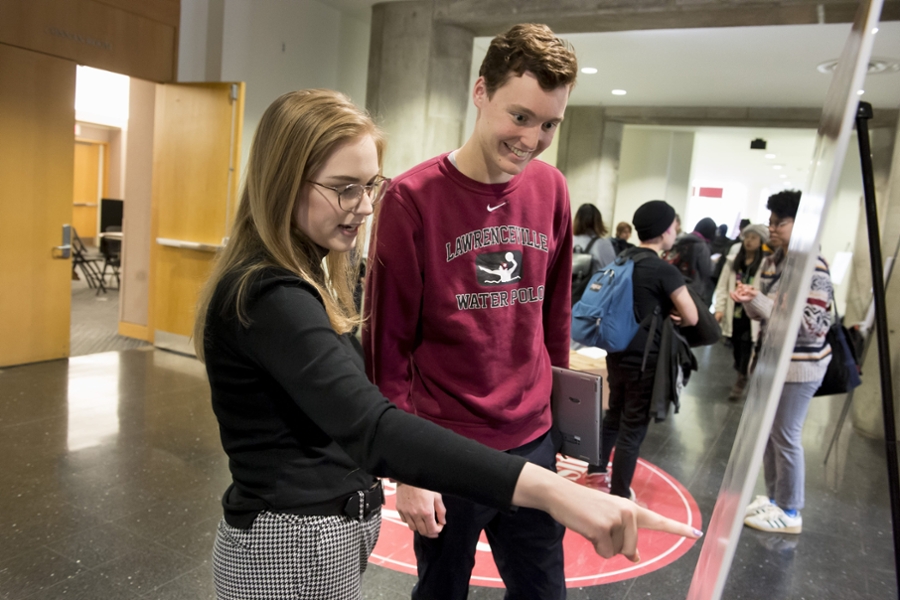 It seems that both current students and alumni are up to the challenge. Nineteen students presented during a poster session about their experiences engaging with multiple languages and cultures.
George Whitfield Jr., a first-year student in the College of Engineering learning Spanish and Japanese, made a poster about helpful tips for language learners.
"I wanted to share lessons from my own experience that can help young language learners get ahead in their studies more quickly. One of the biggest mistakes I made while independently learning Japanese was using online translators to learn grammar," Whitfield said. "Here's a fun fact about online translators: they're terrible! More often than not, they give you obscure translations or culturally inappropriate ones."
Whitfield also encouraged his peers not to be nervous and to learn little by little, reminding them that getting started is always the hardest part.
In addition to the symposium, Modern Languages' alumni attended an informal brunch with current majors and minors on Saturday, February 23 in the Askwith Kenner Global Languages and Cultures Room.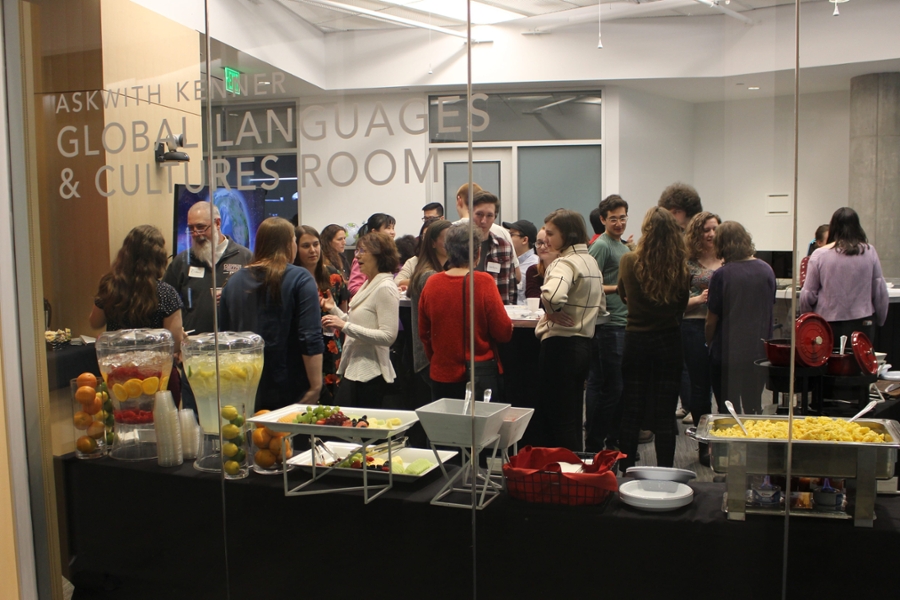 Several alumni shared brief remarks including Katie Beittenmiller, who earned her bachelor's degree in materials science and engineering with additional majors in biomedical engineering and Chinese Studies in 2017.
"I appreciated the opportunity to reconnect with professors and talk with current students. It reminded me why I've always loved learning about different languages and cultures," Beittenmiller said. "I hope we were able to help students envision their futures and think of new ways that language skills can open doors for them."
Emily Lambert, a 2010 graduate with majors in decision science and Hispanic Studies, also offered a key takeaway to current students about her time on campus.
"Studying in the Department of Modern Languages was the place that really instilled in me the desire to be outside of my comfort zone. While it was initially scary and uncomfortable, after being in the classroom and studying abroad, I realized I had so much to learn about myself and other people," Lambert said. "Now it's something I seek out."
Alumni also shared reflections about their time in the Department of Modern Languages alongside thoughts from faculty and staff in an Anniversary Reflections publication, compiled and distributed as part of the department's centennial year.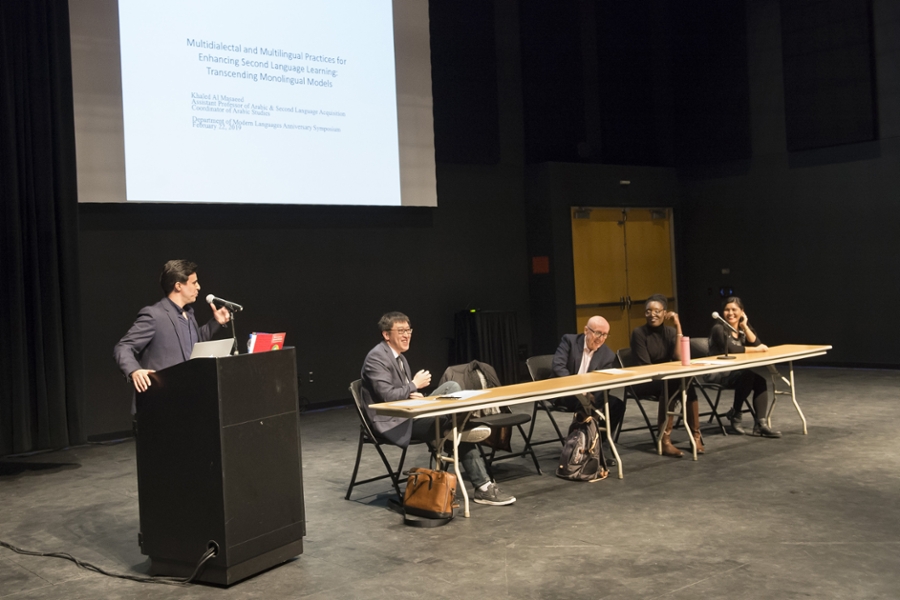 Panelists (Khaled Al Masaeed, Naum Kats, Mame-Fatou Niang, and Sue-mei Wu) with moderator Gang Liu during the Multicultural Communities panel discussion, part of the Modern Languages Anniversary Symposium.
Christian Hallstein, Teaching Professor of German, and Ph.D. student, Joseph Schafer, talk with undergraduate Guodong Zhao during the poster session.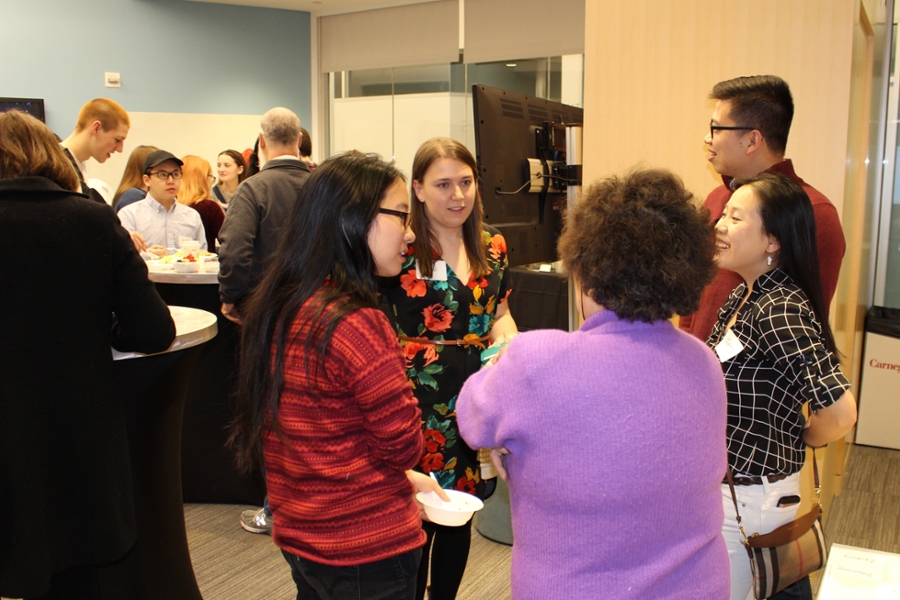 Students and alumni connect with faculty during the Modern Languages Alumni Brunch.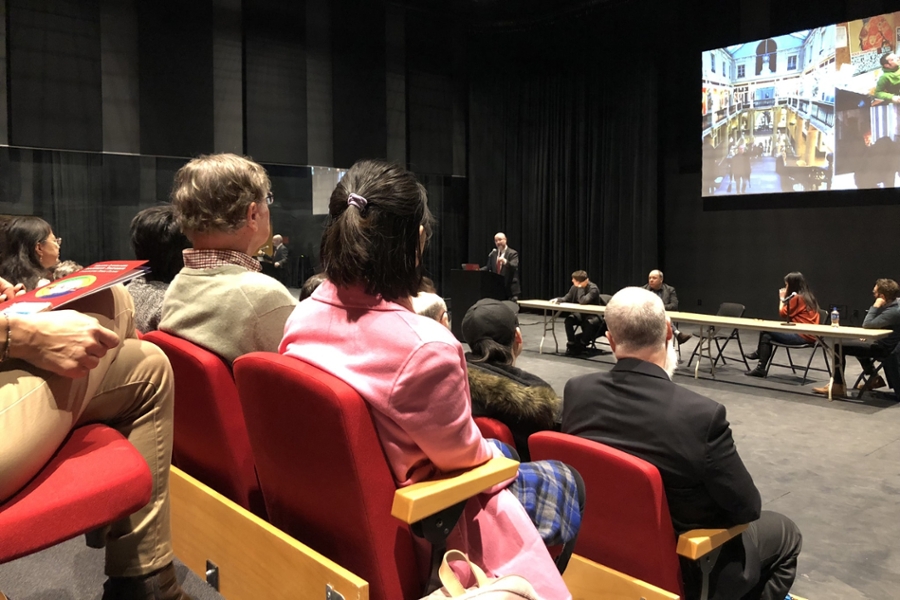 Faculty, staff, students, and community members attending the second panel discussion, "Digitial Technologies for Second Language Research and Teaching."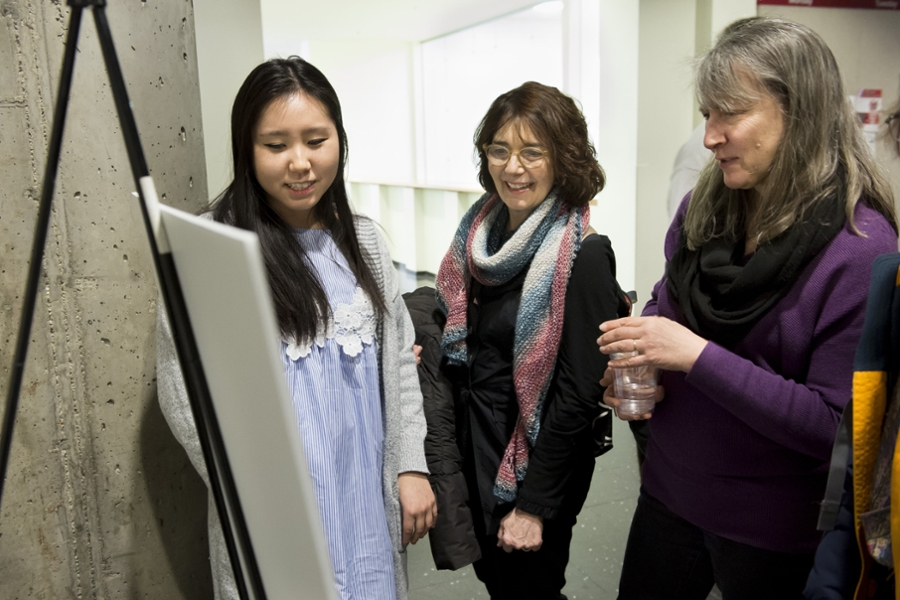 Amanda Phil, a senior undergraduate student, shares her poster during the Modern Languages Anniversary Symposium.