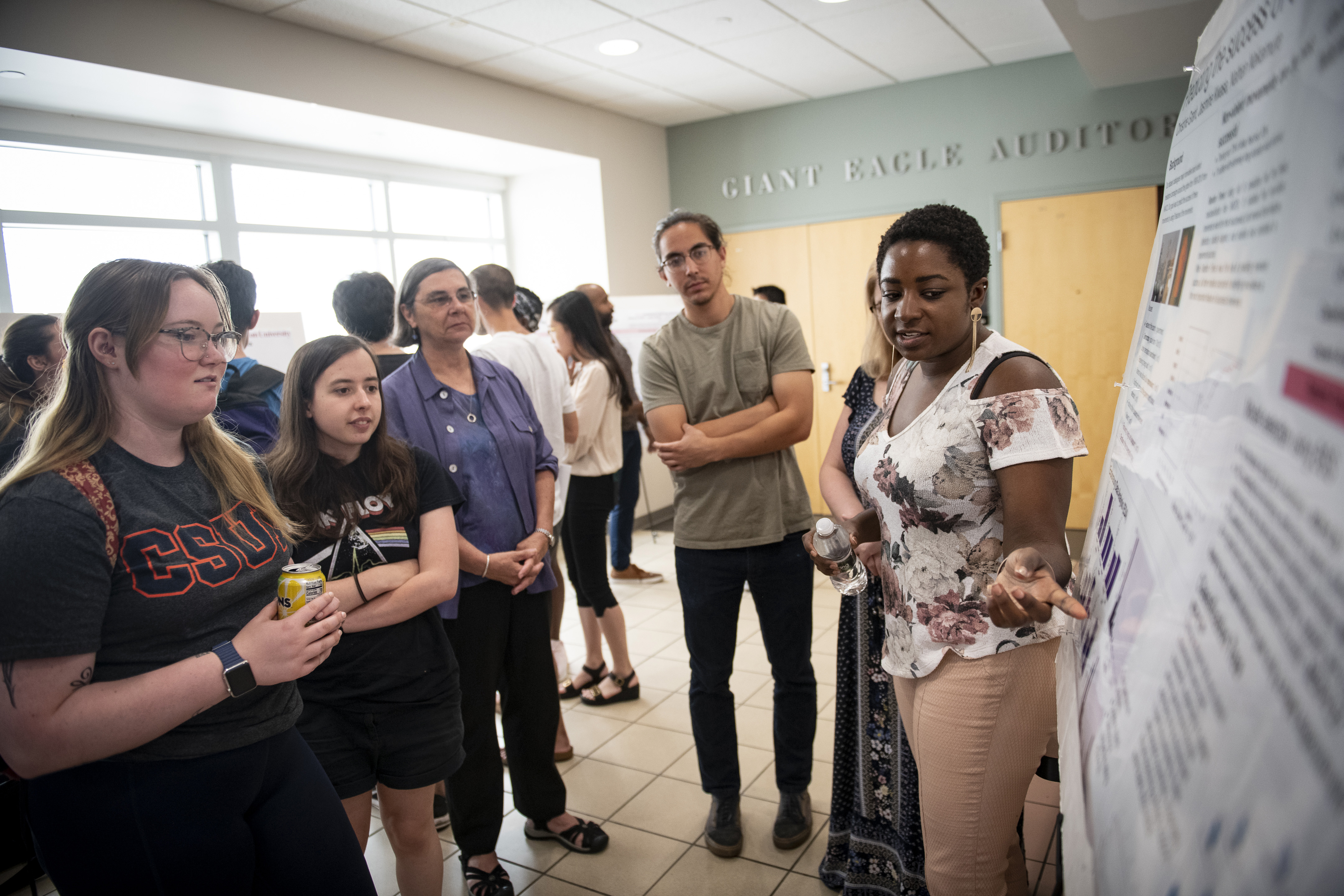 July 19, 2019
Graduate Students Across CMU Enhance Statistical Skills
By Abby Simmons abbysimmons(through)cmu.edu
More than 20 graduate students from across the university enhanced their statistical knowledge and skills through a pilot Statistical Learning Summer Workshop.
The
Department of Statistics & Data Science
, led by faculty members Peter Freeman, Joel Greenhouse and Rebecca Nugent, organized the workshop to introduce CMU graduate students outside of their department to best practices in statistical practice, from exploratory data analysis to using and interpreting various statistical learning algorithms. Graduate students Mikaela Meyer and Pratik Patil served as teaching assistants.
"When we initially proposed holding such a workshop, over 150 graduate students expressed interest in attending, and over 100 eventually applied to participate," said Freeman, assistant teaching professor and associate director of undergraduate studies. "There is an obvious desire for statistics and data science education on this campus, and we hope to continue offering this workshop in the future. The students that we selected to participate in our first workshop come from a variety of backgrounds; a plurality are mechanical engineers, but we also have English and history and psychology students and more."
Christine Grant, a history Ph.D. student, was interested in acquiring hands-on experience with techniques for working with data.
"Most of the archival data I've been working with is not quantitative, so it's not a skill set I've had the opportunity to acquire. I think that having some basic familiarity with statistical learning is a good skill to have and to show to prospective employers," Grand said. "I liked getting to try out techniques on real data and to work with the code in R."
Sadeq Saleh, mechanical engineering Ph.D. student, signed up for the workshop to enhance his ability to conduct research on micro batteries and microelectrode arrays.
"In my research, I need to analyze a very large number of experimental results in the form of images and physical measurements," Saleh said. "The hands-on learning approach and the comprehensive sample codes presented in this summer workshop provided a handy set of information to tackle future projects. Also, the team project allowed me to make new friends that will be great contact points to ask questions and be in touch in the future."
Student groups were tasked with analyzing datasets ranging from predicting the areas consumed by forest fires in Portugal to predicting whether social movements ultimately succeed. They showcased their work for the university community on July 10.
 The
Office of the Vice Provost for Education
and the Data Science Initiative provided funding for the workshop.