August 28, 2019
Class of 2023+ Makes Its Start
By Stefanie Johndrow stef(through)cmu.edu
When students first move in to Carnegie Mellon University's campus, they're met with an abundance of opportunity and a community of support. During Orientation Week, first-year students began to find their footing while getting to know CMU and each other.

For students joining the Dietrich College of Humanities and Social Sciences, Bess Family Dean Richard Scheines assured them (and their families) that they'll be in good company.

From the faculty members who have earned personal and professional recognition from national and international organizations to the students who have earned national awards, the individuals who walk through the doors of Baker Hall grow and succeed.

"Our students don't just study, they act," Scheines said. He noted Rosana Guernica (DC 2019) who fundraised and coordinated hurricane relief efforts in Puerto Rico almost two years ago.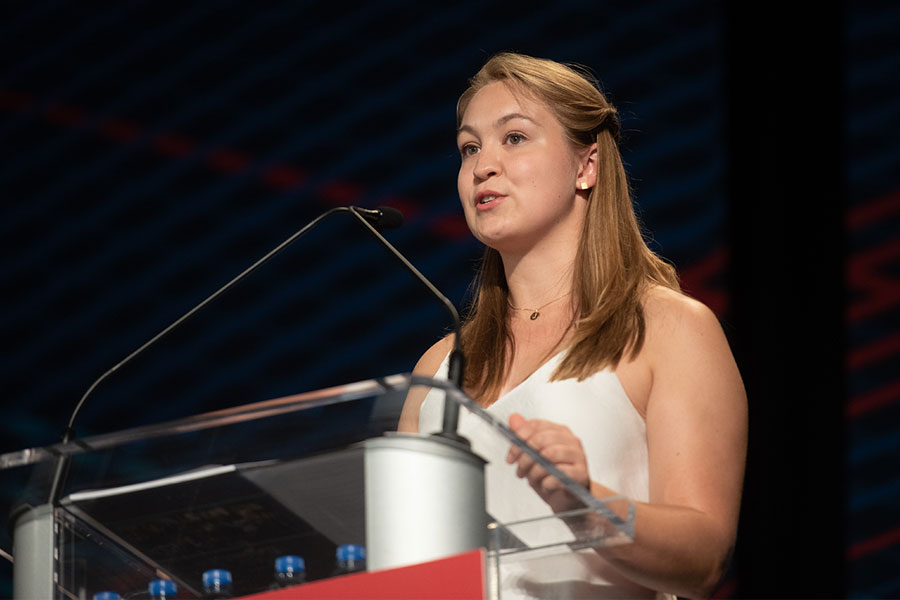 Jamie Slomka, a senior in the Department of Social and Decision Sciences, delivered this year's student keynote address. Slomka gave first-year students a lesson in openness.

"I've gotten to experience a lot of things here at Carnegie Mellon," Slomka said. "I've joined a sorority, choreographed a musical, spent a summer studying in France, a semester in Washington D.C., become an Orientation Counselor and am currently pursuing a senior honors thesis. However, I never anticipated doing any of these things coming into CMU. These weren't steps in some 10-year life plan, but the reason I was able to have these life-changing experiences was because I made myself open to them and utilized the support I was given here."

Slomka continued, "Carnegie Mellon is a land of a thousand opportunities; do yourself a favor and accept them."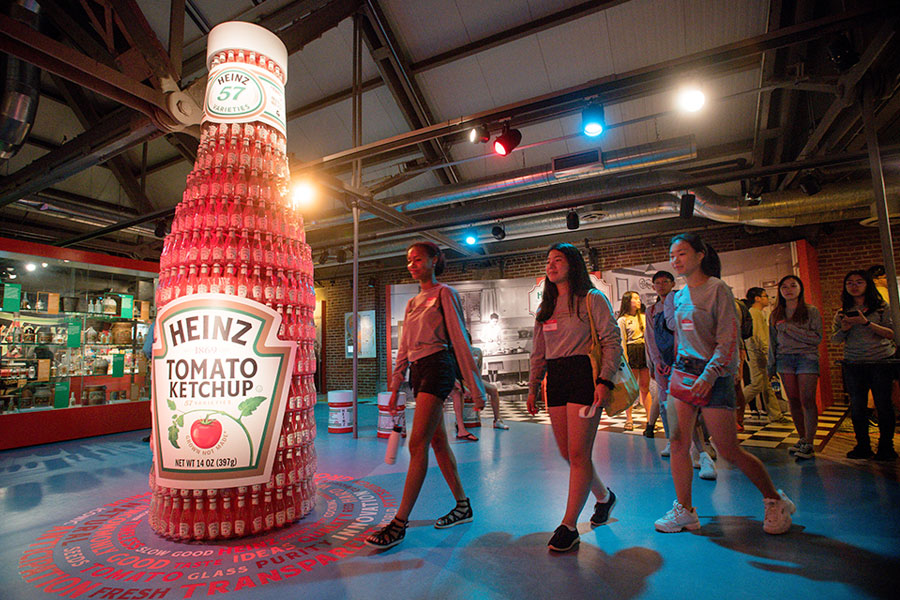 Halfway through Orientation Week, first-year students took over the Senator John Heinz History Center, a Smithsonian affiliate and Pennnsylvania's largest history museum. Andrew E. Masich (DC 2014) is the museum's president and CEO. At the museum, students were given the chance to mingle with faculty members and academic advisers.

"They're sending you a message," Scheines said. "They want to be a part of your education. They, and you students, are the real resource that makes the university great and by coming here tonight they're telling you that they're educational doors are open."

Students continued building relationships with their class throughout the night.

"So how many of you have realized that this is the first time that the Class of 2023 is together? So, look around. These are going to be your peers here in Dietrich College for the next four years," said Ana Maria Ulloa-Shields, director of the Academic Advisory Center and assistant dean.

During the academic portion of Orientation Week, Scheines gave the Dietrich College's newest students a better idea of the community they'll be joining by giving an overview of some of the pioneers among CMU's faculty.

"Disciplines don't stay still. The disciplines you took in high school have been around for quite a long time," Scheines said. "There's been a lot of progress in disciplines over the last 40 years. Here's just a few of the new disciplines that have happened since 1900 that we teach and we have developed at Carnegie Mellon."

Among the list of new disciplines that have been advanced at CMU, Scheines included: artificial intelligence, robotics, machine learning, human-computer interaction, learning science, computational finance, behavioral economics and entertainment technology.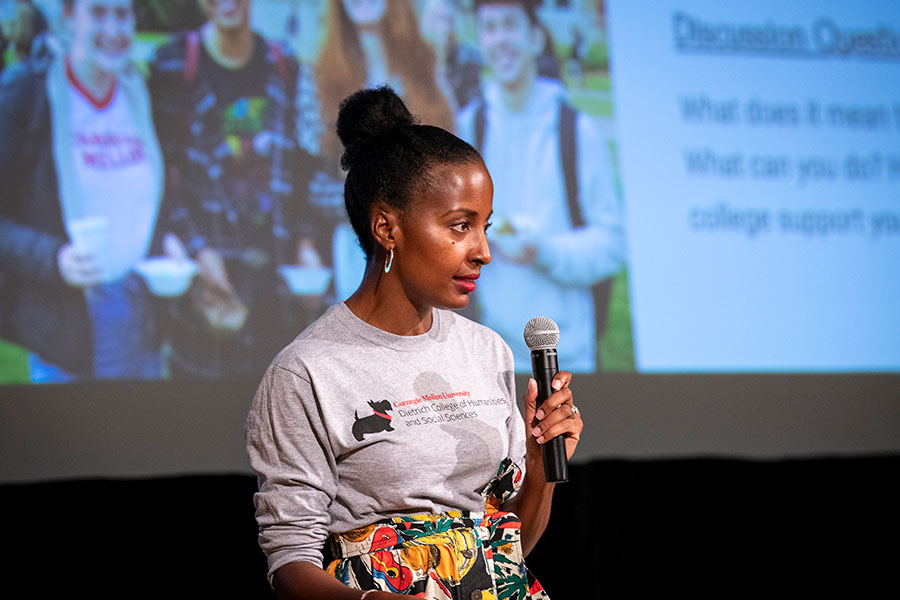 Students became familiar with the Dietrich College's dedication to diversity and inclusion when they met Ayana Ledford, director of diversity, inclusion and equity for Dietrich College and the Heinz College of Information Systems, Public Policy and Management.

Following Ledford's presentation, rounded out Orientation Week with a scavenger hunt throughout Baker Hall to learn about academic opportunities and support resources.