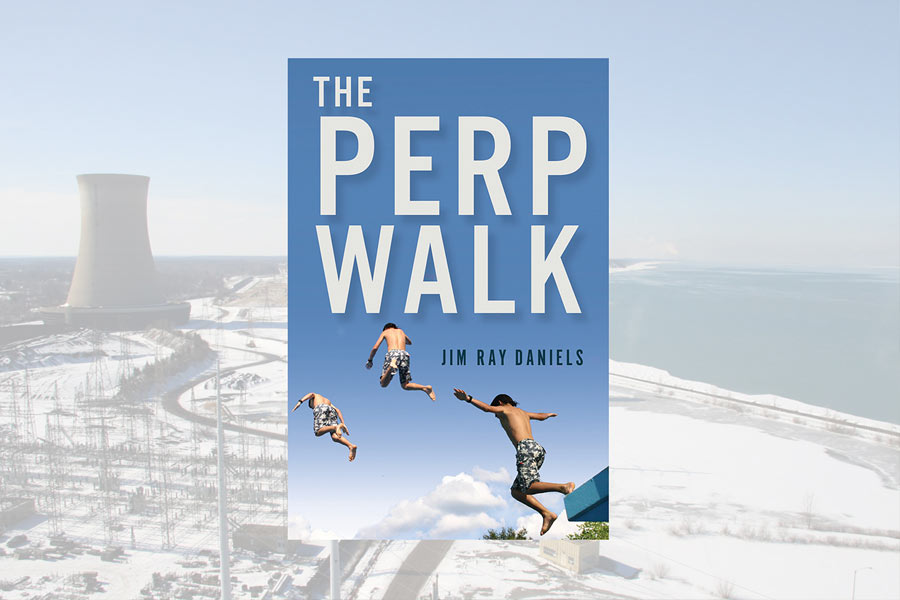 April 17, 2019
Jim Daniels Launches 'The Perp Walk' at City of Asylum Event
"The Perp Walk" is a far too familiar a term for many who have loved ones, or first-hand experience, with criminal defense, and it also happens to be the title of Jim Daniels' newest book. For Daniels, the Thomas Stockham Baker University Professor of English in Carnegie Mellon University's Dietrich College of Humanities and Social Sciences, "The Perp Walk" also refers to the larger arc of the book — the guilt and shame for the mistakes we make as we stumble into adult life.
"While I use Detroit as a touchstone in many of these stories, as I have in other books, I'm also trying to experiment with the whole concept of fiction — what is true, what isn't, how we all construct our own versions of events," Daniels said.
He continued, "In addition, the flash fiction pieces are used to create a kind of punctuation between the longer pieces as yet another lens on which to view the events — in the mad rush of text versus the more carefully paced longer narratives. A couple of these stories take place in Pittsburgh, so I'm also expanding the landscape a bit." 
Daniels launched the book at the Free Association Reading Series at City of Asylum on Sunday, April 14. "The Perp Walk" is published by Michigan State University Press and will be released on Wednesday, May 1.