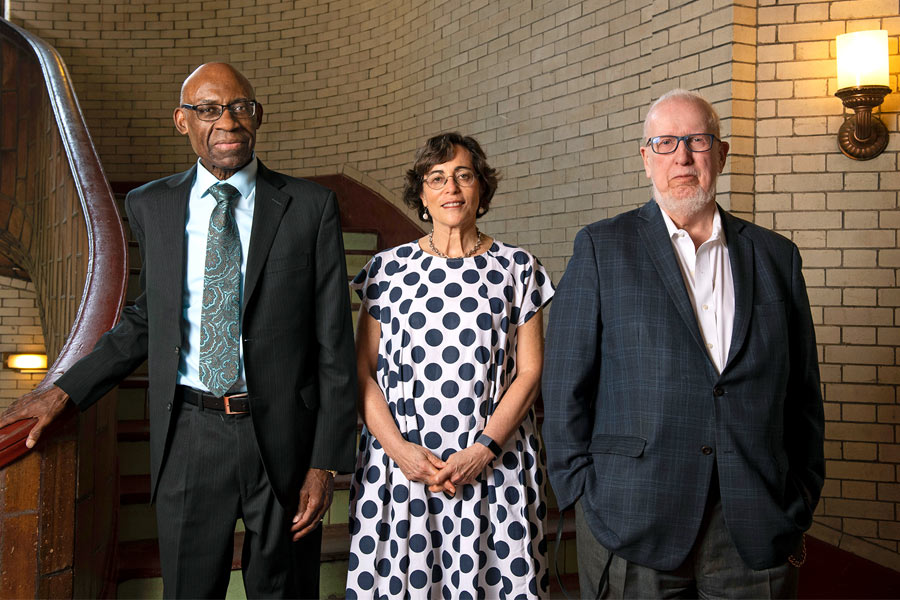 April 17, 2019
Behrmann, Glymour, Trotter Elected to American Academy of Arts and Sciences
Carnegie Mellon University faculty members Marlene Behrmann, Clark Glymour and Joe William Trotter, Jr., have been elected to the American Academy of Arts and Sciences, joining the world's most accomplished scholars, scientists, writers, artists and civic leaders.
This year's class of more than 200 new members recognizes the outstanding achievements of individuals in academia, the arts, business, government and public affairs.
"Marlene, Clark and Joe are outstanding scholars who have made significant and seminal contributions to their fields," said Richard Scheines, dean of the Dietrich College of Humanities and Social Sciences. "They embody the American Academy's ideals of research and scholarship, creativity and imagination, intellectual courage, and the relentless pursuit of knowledge. I also know them all personally, and they are all great people. We are fortunate that all three are part of the Dietrich College community."