April 17, 2019
Behrmann, Glymour, Trotter Elected to American Academy of Arts and Sciences
By Heidi Opdyke opdyke(through)andrew.cmu.edu
Media Inquiries
Abby Simmons
Dietrich College of Humanities and Social Sciences
Carnegie Mellon University faculty members Marlene Behrmann, Clark Glymour and Joe William Trotter, Jr., have been elected to the American Academy of Arts and Sciences, joining the world's most accomplished scholars, scientists, writers, artists and civic leaders.
This year's class of more than 200 new members recognizes the outstanding achievements of individuals in academia, the arts, business, government and public affairs.
"Marlene, Clark and Joe are outstanding scholars who have made significant and seminal contributions to their fields," said Richard Scheines, dean of the Dietrich College of Humanities and Social Sciences. "They embody the American Academy's ideals of research and scholarship, creativity and imagination, intellectual courage, and the relentless pursuit of knowledge. I also know them all personally, and they are all great people. We are fortunate that all three are part of the Dietrich College community."
Marlene Behrmann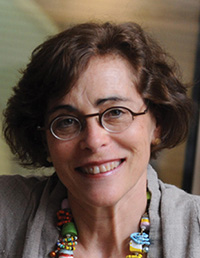 Behrmann is the Thomas S. Baker University Professor of Psychology and Cognitive Neuroscience and former co-director of the Center for the Neural Basis of Cognition. Her research focuses on the cognitive and neural basis of visual perception, with a specific focus on object recognition. She was elected to the National Academy of Sciences in 2015, has authored more than 200 articles and chapters, and has edited three books. She is a fellow of the American Psychological Society, the International Neuropsychological Symposium and the Society for Experimental Psychologists. Behrmann has received many awards for her scientific contributions, including the Presidential Early Career Award for Engineering and Science, the American Psychological Association Distinguished Scientific Career Award for Early Career Contributions and the Early Career Award in Neuropsychology.


Clark Glymour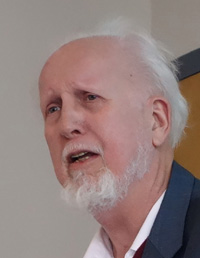 Glymour, is a professor of philosophy and a founding member of CMU's Philosophy Department. He works on the development of computer programs that extract causal information from medical and scientific databases. His recent research applies to topics as varied as the automated identification of mineral composition from spectra with Ames NASA, and the possibilities and limitations of machine learning procedures for inferring gene regulation from measurements of messenger RNA concentrations. He also works on learning algorithms for distributed datasets with very large numbers of variables to forecast events such as forest fires. In addition, he writes philosophical essays such as "Instrumental Probability" in The Monist and with Mara Harrell, "Confirmation and Chaos" in Philosophy of Science.


Joe William Trotter, Jr.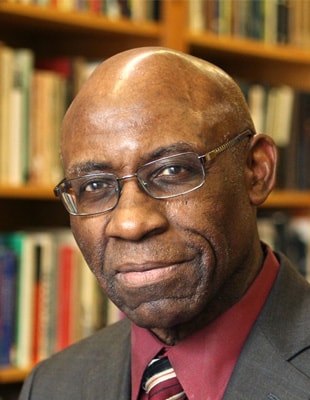 Trotter, the Giant Eagle Professor of History and Social Justice and past History Department chair, founded and directs CMU's Center for African American Urban Studies and the Economy (CAUSE). He is a pioneer in the development of U.S. urban, labor and working-class history. His scholarship includes a wide range of scholarly books, essays and articles in professional journals and edited collections. His most recent book, "Workers on Arrival: Black Labor and the Making of America," chronicles African American urban life since the Atlantic slave trade. He has served on the boards and committees of a variety of professional organizations, including the National Endowment for the Humanities. He is also past president of the Labor and Working Class History Association and current president-elect of the Urban History Association.
"One of the reasons to honor extraordinary achievement is because the pursuit of excellence is so often accompanied by disappointment and self-doubt," said David W. Oxtoby, president of the American Academy of Arts and Sciences. "We are pleased to recognize the excellence of our new members, celebrate their compelling accomplishments, and invite them to join the academy and contribute to its work."

The 2019 class includes former First Lady Michelle Obama, author Jonathan Franzen, actress and playwright Anna Deavere Smith, and poet and Andrew W. Mellon Foundation president Elizabeth Alexander. The full list is available on the American Academy of Arts and Sciences website.

"While the work of this class includes areas never imagined in 1780 — such as cultural studies, cybersecurity, disease ecology, nanotechnology, paleoclimatology, and superconductivity — the members of the class of 2019 embody the founders' vision of cultivating knowledge that advances, in their words, a 'free, virtuous and independent people,'" said Nancy C. Andrews, chair of the American Academy's board of directors.
CMU has been home to more than two dozen American Academy members.
The American Academy is one of the country's oldest learned societies and independent policy research centers, convening leaders from the academic, business and government sectors to respond to the challenges facing the nation and the world.