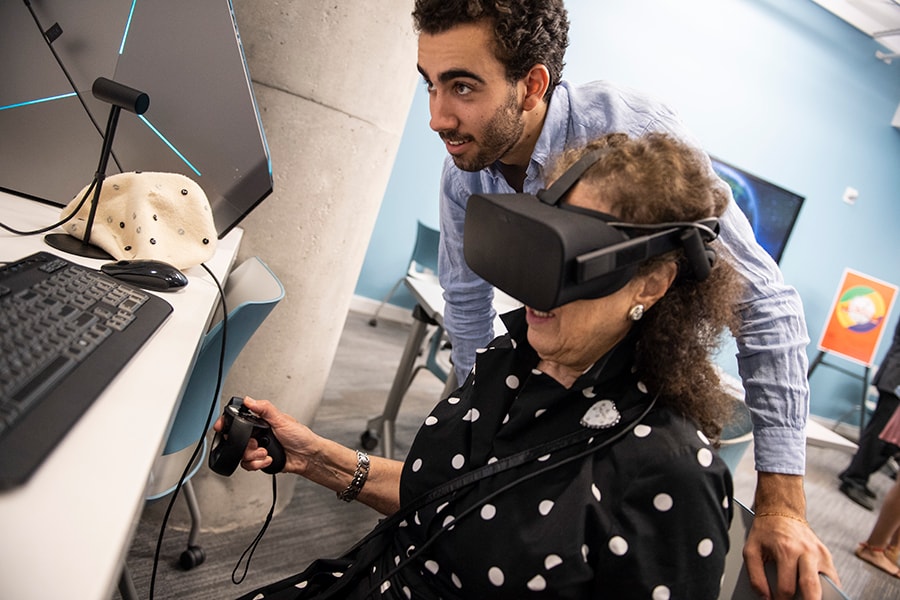 September 17, 2018
Askwith Kenner Global Languages and Cultures Room Brings the World to Campus
The Askwith Kenner Global Languages and Cultures Room, a new space within the David A. Tepper Quadrangle, offers students and the community an immersive, interactive language classroom and learning space.
The space was made possible thanks to a generous gift from long-time supporter, alumna and emeritus trustee Patricia Askwith Kenner (MM'66).
"In today's world of complex societal challenges, it is more important than ever for each student at CMU to have a global experience." Kenner says, "I believe this space will enable students of every discipline to have a taste of languages and cultures from around the world."
Future projects, events research and learning experiences will be led by Stephan Caspar, assistant teaching professor of media creation and multi-cultural studies in the Department of Modern Languages.