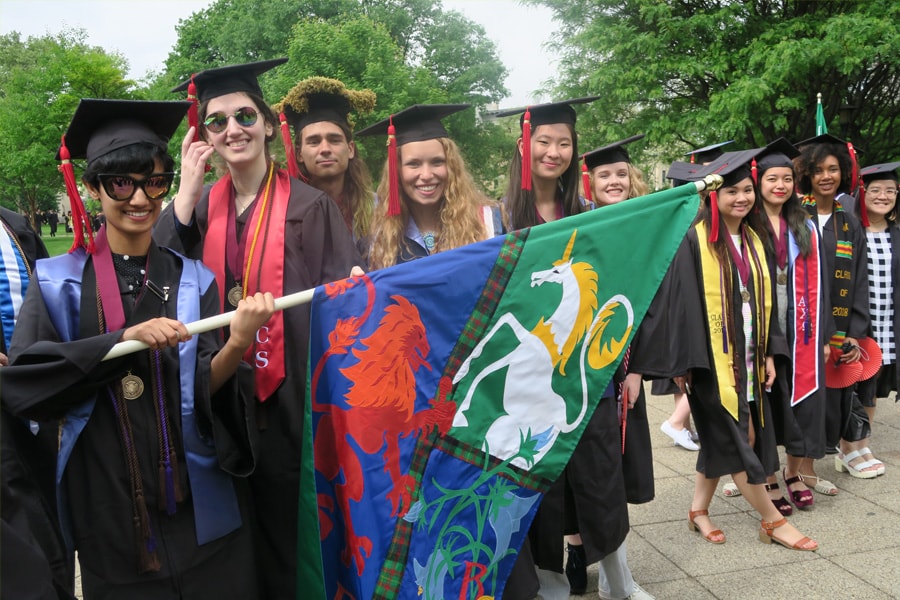 November 07, 2018
BXA Celebrates Silver Anniversary
The BXA Intercollege Degree Programs have been pioneering higher education with interdisciplinary undergraduate degrees for 25 years.
The Bachelor of Humanities and Arts (BHA) program began in 1993 as a response to numerous requests by Carnegie Mellon students to integrate studies in the fine arts with studies in the humanities or social sciences. The deans and faculty of the College of Fine Arts and the Dietrich College of Humanities and Social Sciences designed BHA as an innovative intercollege degree-granting program that allows students the freedom to blend their interests between these two colleges.
Based on the successful BHA curricular model, the Bachelor of Science and Arts program launched in 1999 and Bachelor of Computer Science and Arts in 2008. All three programs are housed under the umbrella of BXA Intercollege Degree Programs.