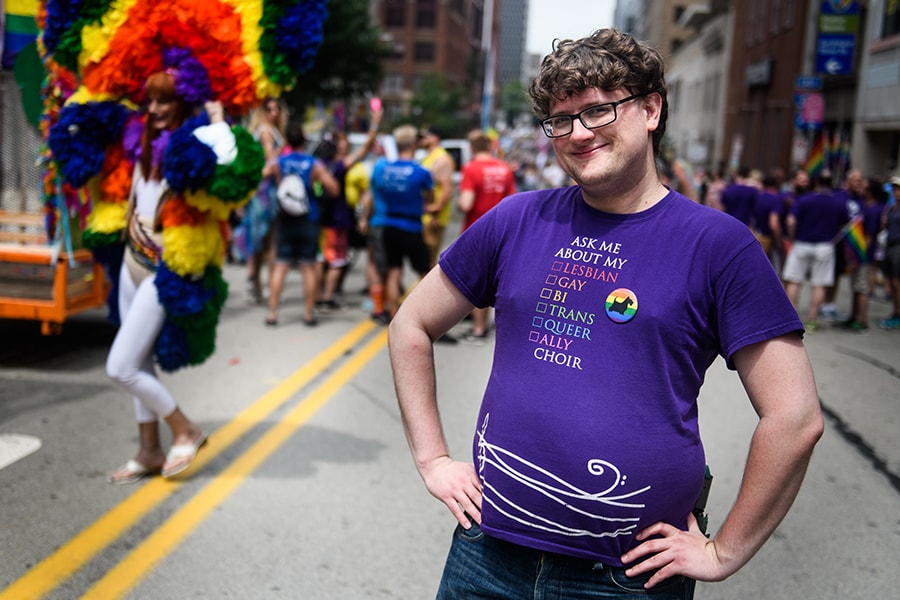 June 12, 2018
Douglas McIntyre Takes Pride in Being Heard
Whether he is writing or singing, Douglas McIntyre aims to be heard.
As senior manager of the marketing team at the Tepper School of Business, McIntyre crafts news stories and features, and provides editorial support for the school's website and various publications. He's been a member of the Tepper team for the past five years.
"Professional writing is a great way to use writing for a purpose," said McIntyre, who earned a master's degree in professional writing at CMU. While pursuing his degree, he worked part-time in the Cohon University Center, developing informational brochures and managing web content.
Away from the office, McIntyre's voice is heard as a tenor and as a member of the board of directors for the Renaissance City Choir.