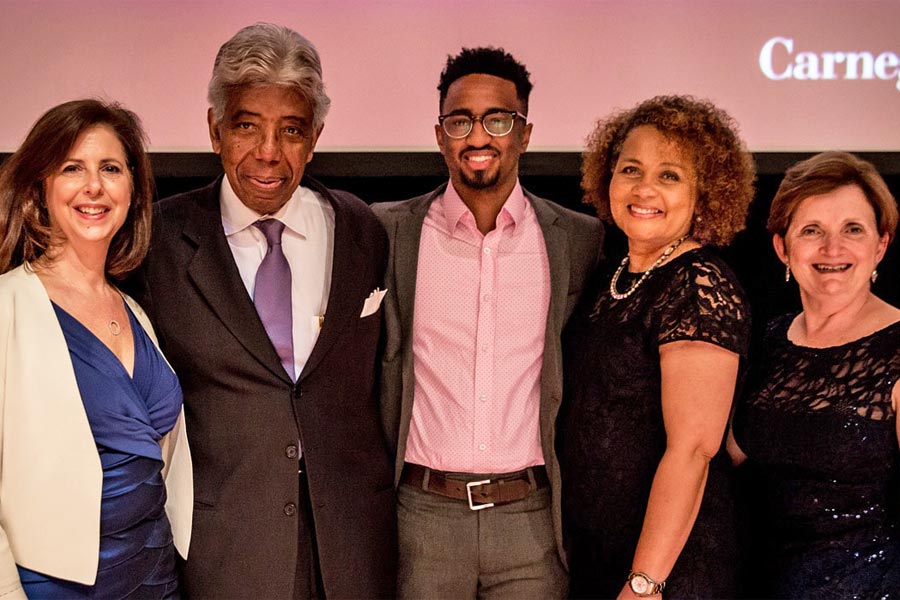 June 21, 2018
CMU Reflects on 50 Years of Embracing All Students
Carnegie Mellon University has been ahead of the curve in working toward being inclusive of all students.
In 1968, Martin Luther King Jr.'s assassination galvanized the national conversation about how universities could help in the struggle for equality. Carnegie Mellon answered by launching the Carnegie Mellon Action Project (CMAP), with Norman Johnson at its helm. The project's initial aim was to increase the school's recruitment and retention of African-American students.
From the start, CMAP worked on three fronts: college preparation and recruitment, on-campus support and alumni engagement.
Trina Ramsey (DC'88) spent the summer before college learning the technical and study skills she would need as a major in the Information Systems Program.
"I was able to be successful in great part because of the summer program, the academic support that I got, but also the emotional support and community that I got," said Ramsey, who for 20 years has worked in nonprofit fundraising and management. She was named chief development officer of the Center for Public Integrity in 2018.