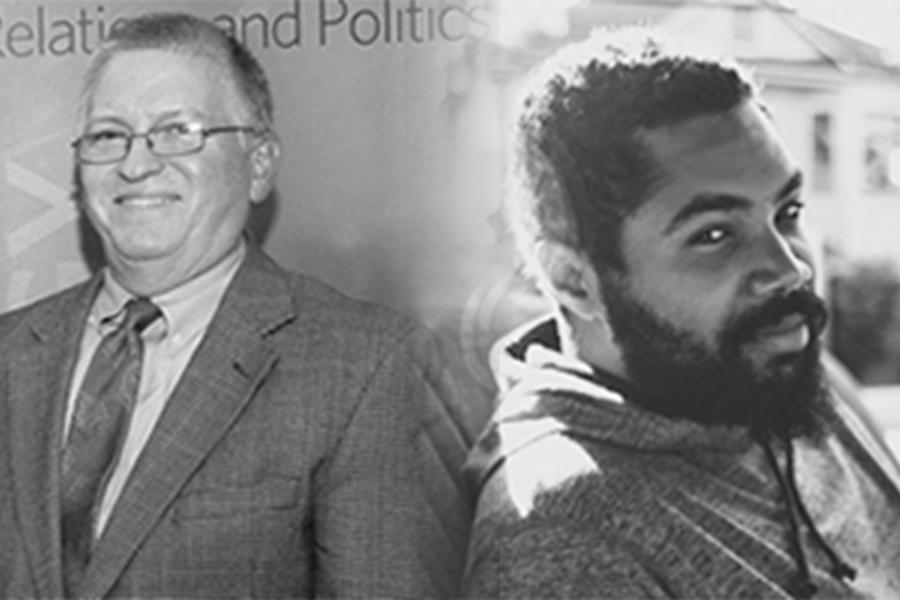 February 01, 2018
2018 Alumni Award Honorees Announced
Carnegie Mellon University's Alumni Association announced 12 honorees for the 2018 Alumni Awards, which recognizes alumni and faculty for their professional achievements and service to the university.
Included among the recipients are two Dietrich College of Humanities and Social Sciences alumni: Joseph "Jay" Devine (DC'84), recipient of the Faculty & Staff Impact award, and Tommy Oliver (DC'06), recipient of the Alumni Achievement award. 
Devine is the associate dean for undergraduate studies for Dietrich College and also serves as the university's pre-law adviser. Prior to receiving his Doctor of Arts in History, he earned his Bachelor of Arts in History in 1973 from the College of the Holy Cross and a Master of Arts in Teaching (History) in 1974 from Stanford University. He originally joined the Dean's Office staff in 1979 and has held various positions over the years, including director of the Academic Advisory Center (AAC), assistant dean and AAC director. Other roles and responsibilities include director of the Dietrich College Senior Honors and Student-Defined Major programs and secretary of Phi Beta Kappa's CMU chapter.
Pursuing double majors during his undergraduate career, Oliver majored in economics and digital media with a minor in business administration. Recently, he created and executive produced the OWN: Oprah Winfrey Network hit docuseries "Black Love." He also produced the 2015 Sony thriller "The Perfect Guy," the Sundance Audience Award-winner "Kinyarwanda" and "1982," which premiered at the Toronto International Festival. His work has earned him many accolades, such as the Marquee Audience Award at the Austin Film Festival, the World Audience Award at AFI fest and Best Film at UrbanWorld.