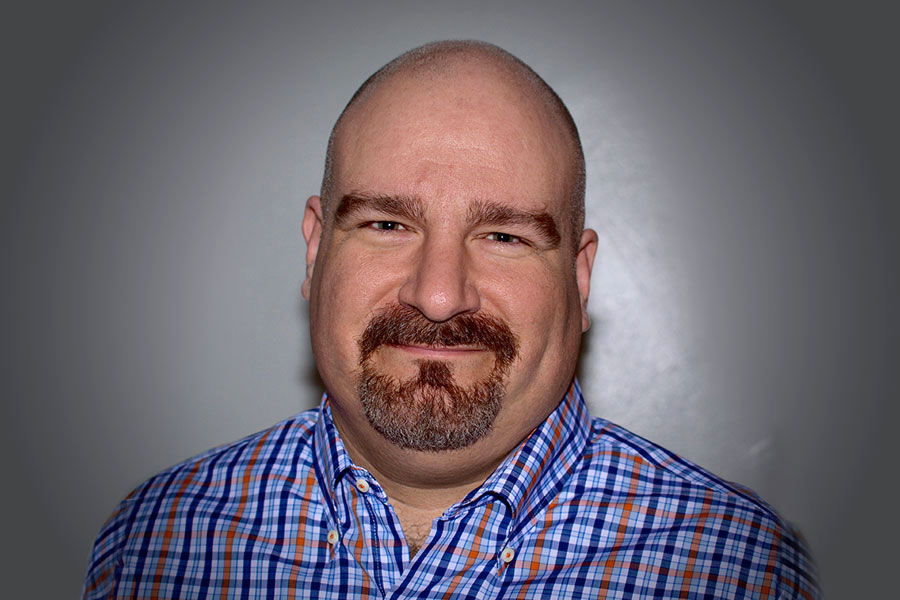 December 04, 2018
Advocating Through Writing
David L. Caruso (DC 2001) writes for the benefit of others.
After graduating from the Master's of Professional Writing Program (MAPW) in the Dietrich College of Humanities and Social Sciences' Department of English, Caruso took a fellowship with the National Institute for Occupational Safety and Health (NIOSH) which is part of the US Centers for Disease Control and Prevention (CDC). He is still employed by NIOSH as the program coordinator and senior health and communications specialist for the oil and gas safety and health program.
At NIOSH, Caruso works with researchers to develop project proposals involving workplace safety and health, such as the hazards of crystalline silica dust, a basic component of soil, sand, granite and many other minerals. Crystalline silica has been classified as a human lung carcinogen and if inhaled can cause silicosis, lung cancer, pulmonary tuberculosis and airways diseases. He also works with NIOSH's industry partners to help advance a research agenda to address oil and gas workplace safety and health priorities.
For Caruso, being a communicator is being a champion for other people.
"I always say that I'm doing this for the reader, by thinking of what they already know and what they need to know," Caruso said when talking about his approach to NIOSH communication. "Being an advocate for the audience is something that was very much a part of the MAPW curriculum from the very beginning, and that is something that I always bring to the table."
Caruso's passion for communications doesn't end with his job at NIOSH. Caruso is also active in the Society for Technical Communication (STC), an organization he joined after graduating from CMU. He has served as president of the Greater Pittsburgh Chapter of STC and this past year he was the 2018 Conference Chair overseeing the Summit, STC's annual technical communication conference. Caruso was named an Associate Fellow of STC in 2017, the honor recognizes members for their outstanding achievements in and contributions to the arts and science of technical communication, and for sustained and significant service.
"When I went through the MAPW Program, I wasn't as drawn to the traditional technical communications hiring binges that were going on in Silicon Valley," Caruso said. "I had met a couple of folks who were involved in STC, and it became this thing of 'Maybe I can meet people that are doing science or health care or medicine or something that is more akin to what I know and what I learned in the MAPW program.'"
With more than 4,500 members, STC is a professional association dedicated to the advancement of theory and practice of technical communication.
"Those involved in STC are the explainers of complex things," Caruso said. "STC is a community of people interested in not only better understanding whatever subject matter or domain is their focus, but more importantly being able to explain it to others."
As for the future of technical writing, Caruso said that relies on the impact of disruptive events and technologies.
"If I look at where I think technical communication could potentially go, it's into places where a currently nonexistent but soon-to-be-existing opportunity is," Caruso said.
While at Carnegie Mellon, Caruso was taught by the late Erwin Steinberg, one of the founders of the field of technical writing. Steinberg played a critical role in implementing several programs for the English Department, including the Bachelor of Science Degree Program in Technical Writing and Editing, the MAPW Program and the Ph.D. in Rhetoric.
"Being in Erwin Steinberg's class was one of those moments when I realized, 'This is somebody important to my education and somebody who was important to the fact that this education exists,'" Caruso said.