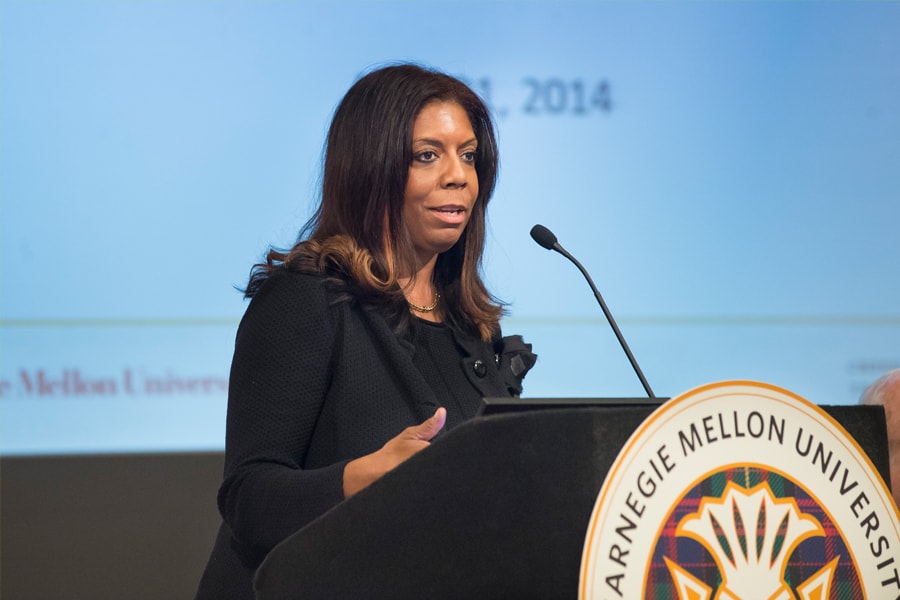 August 30, 2018
State Department Selects Kiron Skinner as Senior Policy Adviser
Kiron Skinner, the Taube Professor of International Relations and Politics at Carnegie Mellon University, has been named senior policy adviser to U.S. Secretary of State Mike Pompeo. Skinner also will serve as director of policy planning, one of the State Department's most influential positions.
Skinner is the founding director of Carnegie Mellon's Institute for Politics and Strategy (IPS). The center for research, undergraduate and graduate education focuses on university-wide initiatives in the fields of political science, international relations, national security policy and grand strategy.
Skinner holds appointments in the Dietrich College of Humanities and Social Sciences, Heinz College of Information Systems and Public Policy and the School of Computer Science.