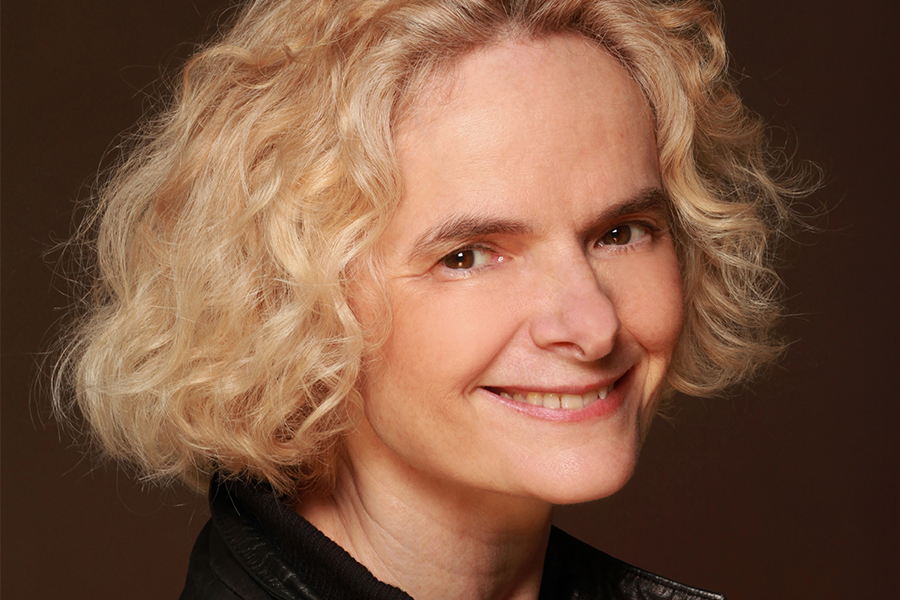 September 20, 2017
Nora Volkow To Receive Andrew Carnegie Prize in Mind and Brain Sciences
Carnegie Mellon University will award the fifth annual Andrew Carnegie Prize in Mind and Brain Sciences to Nora Volkow, director of the National Institute on Drug Abuse at the National Institutes of Health (NIH). Volkow pioneered the use of brain imaging to investigate the toxic effects and addictive properties of abusable drugs, and her work has been instrumental in demonstrating that drug addiction is a disease of the human brain.
The Carnegie Prize, given by the Center for the Neural Basis of Cognition (CNBC) and funded by the Carnegie Corporation of New York, recognizes trailblazers in the mind and brain sciences whose research has helped advance the field and its applications. The CNBC will present the award to Volkow at 4:30 p.m. on Thursday, Oct. 19 in the Rashid Auditorium in CMU's Gates Hillman Center. As part of the award ceremony, Volkow will present a talk on "Molecular Imaging of Addictive Disorders."
"Nora Volkow is one of the world's most accomplished scientists at the interface between brain and behavior," said Robert E. Kass, the interim CNBC co-director and Maurice Falk Professor of Statistics and Computational Neuroscience. "She has done foundational research on the neurobiology of psychiatric disorders and drug abuse. I'm delighted that we can honor her with this award and have her present to us her current understanding of the molecular basis of drug addiction."
Volkow's studies have documented changes in the dopamine system affecting the functions of frontal brain regions involved with motivation, drive, and pleasure in addiction. Having published more than 600 peer-reviewed articles and written more than 95 book chapters and non-peer-reviewed manuscripts, and has also edited three books on neuroimaging for mental and addictive disorders, Volkow has also made important contributions to the neurobiology of obesity, ADHD and aging.
Volkow has been named one of Time magazine's "Top 100 People Who Shape Our World," one of Newsweek magazine's "20 People to Watch," Washingtonian magazine's "100 Most Powerful Women" and U.S. News & World Report's "Innovator of the Year."
"I am honored to have received the Carnegie Prize in Mind and Brain Science for my research aimed at understanding why our brains are vulnerable to addiction and how we can prevent this from happening," Volkow said.
Previous recipients of the Carnegie Prize are University of Geneva's Alexandre Pouget, MIT's Ed Boyden, Novartis Institute for Biomedical Research's Ricardo Dolmetsch and National Institute of Health's Leslie Ungerleider. 
A collaborative research center between CMU and the University of Pittsburgh, the CNBC focuses on neuroscience and has helped establish Carnegie Mellon and the Pittsburgh scientific community as a world leader in brain and behavioral sciences. At CMU, the CNBC is administered by the Dietrich College of Humanities and Social Sciences.