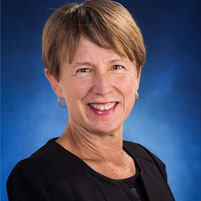 April 19, 2017
NIH Awards Team $7 Million for Autism Genetics Research
By Shilo Rea
Five organizations have received a major grant from the National Institutes of Mental Health (NIMH) to extend the work of the Autism Sequencing Consortium (ASC) through 2022. Established in 2010, the ASC collects and shares samples and genetic data from individuals diagnosed with autism spectrum disorder (ASD).
The $7 million grant will allow researchers from Carnegie Mellon University, the Icahn School of Medicine at Mount Sinai, the Broad Institute of MIT and Harvard, University of Pittsburgh School of Medicine and the University of California at San Francisco to expand the ASC's sample to include more than 50,000 families.

"In our latest project we analyze the entire genomes of 500 autism families. That's a tremendous amount of data — 3 billion base pairs per genome. The challenges involved in attempting to find a signal in such a vast amount of data are enormous," said Kathryn Roeder, professor of statistics and computational biology at CMU and a principal investigator on the project.

Currently, the ASC includes more than 150 researchers who have generated gene-sequencing data from roughly 29,000 individuals, making it the largest sequencing study to date in autism.

"Increasing the sample size so substantially is an important step in making important discoveries about the disorder," said Bernie Devlin, professor of psychiatry and human genetics at Pitt's School of Medicine, who is also a principal investigator on the grant.

Joseph D. Buxbaum, the G. Harold and Leila Y. Mathers Research Professor of Psychiatry, Neuroscience and Genetics and Genomic Sciences at Mount Sinai, agreed and said, "Historically, the number of risk genes found has steadily increased with the number of patients studied, so it's important that we continue to add patients to the data set. We are thrilled to receive this grant, which will enable our unique, collaborative research consortium to continue the work that is accelerating such important discovery."

Research that has come out of the ASC has included developing new statistical tools that identified 65 genes associated with risk for ASD and predicted that several hundred more are yet to be found; providing clues about the genetic makeup of the disorder; and determining that although rare mutations can have a big impact on genetic risk for autism, most risk stems from common inherited genetic variants.

The NIMH, part of the National Institutes of Health, previously awarded the ASC $2.25 million in 2013.
Understanding the genetic makeup of autism is one example of Carnegie Mellon's strengths in combining cutting-edge cognitive neuroscience with big data and analytics. The university's BrainHub initiative is designed to leverage these strengths further and focuses on how the structure and activity of the brain give rise to complex behaviors.