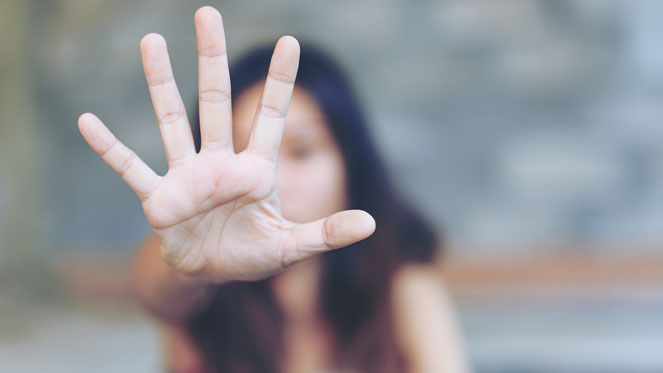 April 13, 2017
Examining Gender-Based Violence from Multiple Perspectives
By Emily Stimmel
According to the World Health Organization (WHO), one in every three women has been beaten, coerced into sex or abused. Gender-based violence is so pervasive that it has been declared a global health crisis.
Carnegie Mellon University's Lisa Tetrault, Candace Skibba and Jess Klein will co-teach a course on the topic, part of the Dietrich College of Humanities and Social Sciences' new Grand Challenges Freshman Seminars that tackle significant social problems using an interdisciplinary approach. Each instructor will draw from their varied strengths in feminist theory, disability studies and advocacy for survivors of sexual assault.
"While each of us are steeped in these issues in our research and teaching, the topic is so huge and complex that we need the differing expertise that each of us brings to this course," said Tetrault, associate professor of history, a women's history, suffrage movement and feminism expert.
Students will learn how to differentiate between various forms of gender-based violence and examine sexual violence on college campuses and in the military, prisons and conflict zones. The course will also address how the media and arts portray it as well as how it intersects with age, race, sexuality, disability and gender identity. 
"While it's important to provide concrete definitions of sexual and domestic violence, it's even more critical to understand how it manifests in society and how it is perpetuated," said Klein, CMU's coordinator of gender programs and sexual assault violence prevention. "Rape, sexual violence, physical assault, cat-calling, groping, inappropriate jokes and gestures are all part of a culture of violence. This class will focus on the problematic, learned behaviors that exist within this culture."
Though the topic is challenging, it is also ripe for discussion.
"I am sure that some of the information will be met with resistance, fear, discomfort and, perhaps, sadness," said Skibba, an assistant teaching professor of Hispanic Studies. "My hope is that through the analysis of gender-based violence, the students come to terms with their privilege and realize that we are all responsible for how others are treated."
Through campus events and other programming activities, the instructors plan to engage students with the course material for all four years of their undergraduate experience.

"The amazing possibility to link academics with student life—particularly Jess Klein's SHIFT initiative, that is trying to change the culture around gender-based violence on CMU's campus—is especially exciting to me," said Tetrault.
Skibba added, "I hope they embrace the conversation of a difficult topic as something that is necessary."

Gender-Based Violence will be offered in Spring 2018 and 2019.