May 26, 2016
Show and Tell: Andrew W. Mellon Foundation Grant at Work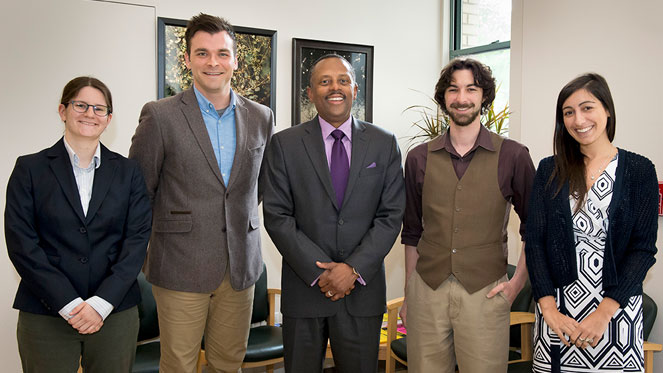 While Earl Lewis was on campus to deliver the keynote speech at Carnegie Mellon University's Commencement ceremony, he also had the opportunity to interact with students, researchers and faculty members.
In one meeting, Lewis, president of the Andrew W. Mellon Foundation, got to learn about the work that the foundation is supporting. He met with Dietrich College Dean Richard Scheines, Scott Weingart, CMU's digital humanities specialist, and the five A. W. Mellon Fellows in the Humanities. They shared their projects and progress with Lewis, a renowned social historian, author and advocate for the humanities and technology-enhanced learning (TEL) in higher education.
Weingart was impressed by Lewis' enthusiasm for the presentations.
"He was very engaged, writing careful notes and providing relevant feedback," he said. "The A.W. Mellon Foundation funding has given our graduate fellows the time, resources and training they need to create truly innovative dissertation projects, and is already allowing them to act as guides to other members of their cohort interested in doing the same."
Fellow María Pía Gómez Laich, a Ph.D. candidate in second language acquisition, focuses on how task complexity affects writing performance. Complex tasks can help second language learners, due to their increased communicative demands. But current research only centers on how it aids the accuracy, fluency and complexity of speech production.
"I was delighted by the enthusiasm that Dr. Lewis showed for each of our projects," said Gómez Laich. "In the case of my project, Dr. Lewis was interested in its potential to transform second language writing pedagogy."
In addition to Weingart and the graduate fellowships, the A. W. Mellon Foundation grant supports other digital humanities and TEL projects at CMU. Below, learn more about the work Weingart and the fellows are doing.
CMU's First Digital Humanities Specialist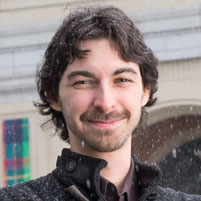 In this new role, Scott Weingart, who is pursuing a Ph.D. in information science and history of science at Indiana University, supports digital humanities research at CMU, fostering collaboration across campus. He teaches a weeklong summer workshop that all humanities Ph.D. students and interested faculty take to become fundamentally literate in digital humanities. He also serves as an embedded digital humanities expert, collaborating with faculty using computational techniques in their research, teaching a weekly seminar for the A.W. Mellon Fellows and providing feedback and support for A.W. Mellon Seed Grant projects. Since joining CMU, Weingart has collaborated on dozens of faculty and student projects, manages a full-time developer to support internal A.W. Mellon award recipients and co-organized local workshops and national digital humanities events held in Pittsburgh.
A.W. Mellon Fellows in the Humanities
María Pía Gómez Laich
Second Language Acquisition, Modern Languages Department
Effects of Task Complexity on ESL Students' Academic Writing
Complex tasks can help second language learners, due to their increased communicative demands. Current research focuses on how task complexity aids the accuracy, fluency and complexity of second language learners' speech production. Gómez Laich seeks to fill a gap by concentrating on how task complexity affects writing performance.
Using the text analysis software DocuScope — a CMU-created dictionary-based pro-gram that identifies, classifies and stores word strings — she is looking for trends that indicate academic writing development among second-language learners, including increased use of linguistic and rhetorical features often found in academic writing.
Gómez Laich's study involves two phases: Phase One will involve a comparison/contrast writing task in dyads, and Phase Two will involve an argumentative writing task in dyads. In both phases, half of the students in each class section will complete a simple writing task, and the other half will complete a complex writing task. To examine whether complex or simple tasks affect students' writing ability, essay tests will be used as pre-, post- and delayed post-tests. The compiled corpora of students' writings will then be fed into DocuScope for automated text analyses to explore whether task complexity influences students' writing performance.
Her project will expand the palette of writing performance measures by capturing im¬portant dimensions of writing, such as students' abilities to adhere to the rhetorical make-up of a genre and to use the lexico-grammatical resources that are (proto-) typical of a genre.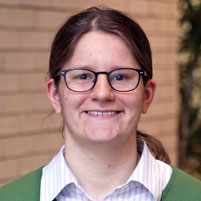 Susan Grunewald
History, History Department
German Prisoners of War in the Soviet Gulag
Grunewald's project examines German prisoners of war in the U.S.S.R. from 1941 to 1956. Drawing from memoirs and archival sources, Grunewald is investigating international relations, the motives of the Soviet government in delaying repatriation and narratives that prisoners in East and West Germany constructed after their return.
So far, her research has uncovered that the Soviets were motivated by economic necessity to employ POWs through their prison system because they were in dire need for laborers after the destruction of World War II.
She is using the geographical information system mapping tool ArcGIS to plot maps tracking POW populations, their labor contributions and the locations of the camps in urban and rural settings. Grunewald has mapped approximately 700 camps out of 4,300, and the results show that POWs were not always sent to frozen wastelands, but rather to areas located near coal resources and industrial locations.
Grunewald will continue to create a Soviet Union-wide map of POW camps. Her initial map series looked only at those located in the Ukrainian Soviet Socialist Republic. Her next series of maps will also include transportation networks such as the Trans-Siberian Railway.
In addition to enhancing Gruenewald's mapping skills, the fellowship funding will allow her to participate in the Digital Humanities Summer Institute hosted by the University of Victoria in Canada, where she will take a coding course as well as present her initial mapping findings. The fellowship will also support research trips to Germany and Russia.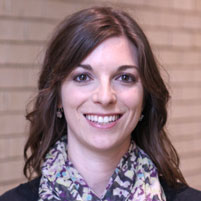 Jessica Harrell
Rhetoric, English Department
Transforming Assignment Practices in the Humanities
Harrell's TEL project explores how online and digital formats could transform traditional assessment models. She is interested in enhancing how students demonstrate what they have learned in humanities courses by focusing on how technology could offer alternative ways to assess and achieve learning objectives.
For example, if the learning objective is to explain a concept, traditional assessment methods might include writing a research paper or response. Harrell is interested in whether things like audio recording technologies, online writing platforms and multimedia tools can be used to design assignments that prioritize digital literacies rather than disciplinary genres. Adopting such assignment designs could give students opportunities to practice communicating with technology they may encounter again.
Harrell designed and sent out a survey to collect data from current faculty and graduate student instructors on how they use writing in their classrooms and how they perceive the role of technology in education. She is using this data to design course materials and develop best practices for adopting technology-enhanced assignment designs that ask students to engage with emerging communication genres. She anticipates that this ongoing project will enhance learning by providing instructors with alternative and transformative ways to assess what students have learned.
The fellowship has also given her a chance to develop her expertise in writing pedagogy and digital literacy and will support Harrell's attendance at a summer workshop in Canada where she will refine her ideas and network with others who are creating digital humanities courses.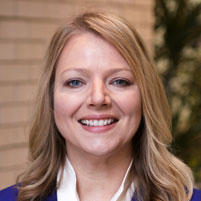 Susan Tanner
Rhetoric, English Department
Understanding the Privacy Paradox: A Corpus Analysis of U.S. Privacy Law Cases
Tanner, combining her legal and rhetoric backgrounds, is creating a digital humanities tool to examine how ordinary citizens' views of justice contrast with the law's definition of justice in privacy rights cases.
For the first part of her two-phase project, she examined cases for particularized language usage that is correlated with distinct stance-taking and is using that to develop, test and refine a digital dictionary that will help her evaluate intertextual links in Supreme Court opinions. This dictionary will allow Tanner and subsequent researchers who better understand the link between legal citation practices and legal outcomes.
Tanner will build from the dictionary in the second phase to uncover how ideas involving equal justice are spread in the popular media. To do this, she will analyze newspaper articles, pamphlets, policy treatises, blog posts and website content.
As part of her efforts, Tanner is creating a database of every state and federal appellate court privacy law case, which will be made available to researchers and the general public.
Tanner has completed a preliminary analysis of her initial data set of 935 documents, cataloguing concordances and collocates of key privacy law terms.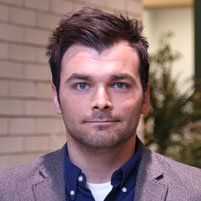 Pierce Williams
Literary and Cultural Studies, English Department
Buying Into Science
It is commonly thought that scientific elites were responsible for shaping views on science in Newtonian England. But Williams believes that science's reading public played an important role in shaping the cultural impact of science in the eighteenth century by funding and having their names published as subscribers in scientific texts.
Williams is digitizing sociological data from subscription lists, including printers and publishers, to understand the demographics of the audience for scientific publications of the time. To create a clear network, he is building statistical models that will show — at the macro level — how science moved across the U.K.
Modeling the spread of science across Britain and its colonies in the eighteenth century will provide a much clearer picture of what the communities organizing around science were like, when particular demographic groups became interested in science, which subjects they were interested in and how rapidly science spread to different provincial and colonial centers.
The fellowship is allowing Williams to receive substantial training in computational techniques for managing humanities data. He is using the fellowship period to search archives and databases for needed materials, improve his coding and statistics skills and take programming and network analysis courses.
Once the data has been collected and made actionable by statistical analyses, Williams plans to make it available online for collaborative refinement and adaptation to other scholarship. Each new class of information recovered about the individuals who helped to produce and disseminate science in print makes the network models more robust and, ultimately, more useful for other research questions.
So far, Williams has located, catalogued and obtained digital copies of all the scientific books published by subscription during the eighteenth century. He has also finished entering data for the authors, printers and publishers of these books, a community made up of more than 1,200 individuals who collaborated on nearly 600 titles. At present, the data allows him to isolate members of the Royal Society of London, for example, scientific instrument makers, or members of Parliament, and map them all geospatially by street address.
Related Articles:
_____
By Emily Stimmel