June 14, 2022
From Ads to X-rays, Alumnus Harnesses the Power of AI
Entrepreneur Ophir Tanz pushes computer vision forward
By Michael Henninger mhenninger(through)cmu.edu
Media Inquiries
Peter Kerwin
University Communications and Marketing
Abby Simmons
Dietrich College of Humanities and Social Sciences
On the cutting edge of a frontier, Ophir Tanz approached his moment in history with vision — specifically, computer vision.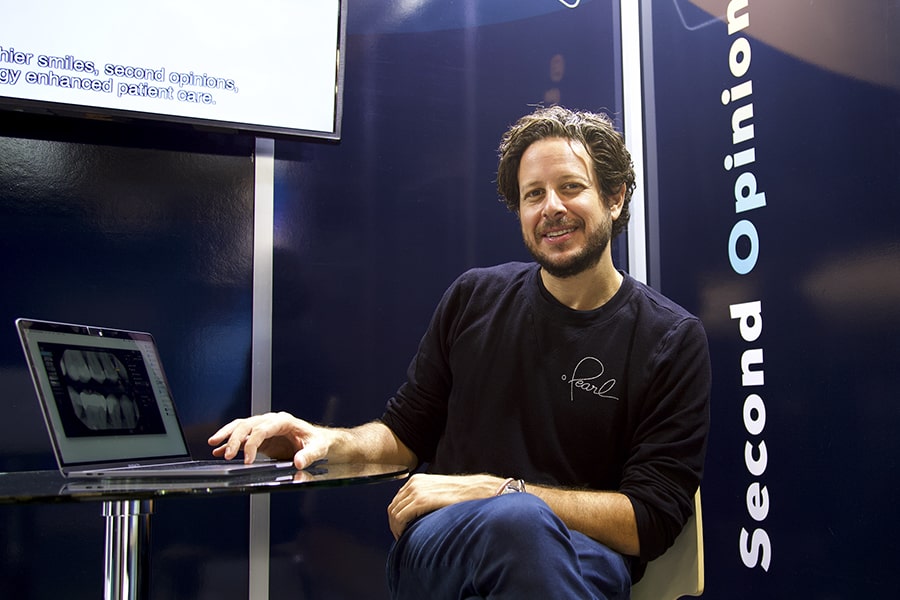 Tanz (right), a Carnegie Mellon University alumnus, announced earlier this year that the Food and Drug Administration cleared his company Pearl's software, Second Opinion, the first artificial-intelligence tool to help dentists detect conditions in patient X-rays.
"Around 2010, we started having this renaissance of modern machine learning and AI. We were in a position to really jump on that technology," Tanz said.
With bachelor's and master's degrees in information systems from the Dietrich College of Humanities and Social Sciences and Heinz College of Information Systems and Public Policy, Tanz made the most of his time on campus.
"CMU is very multidisciplinary with a lot of really interesting folks," Tanz said. "It gave me a good basis for both the engineering side of things — programming, computer science — and also a taste of the reality of entrepreneurship."
Read the full story