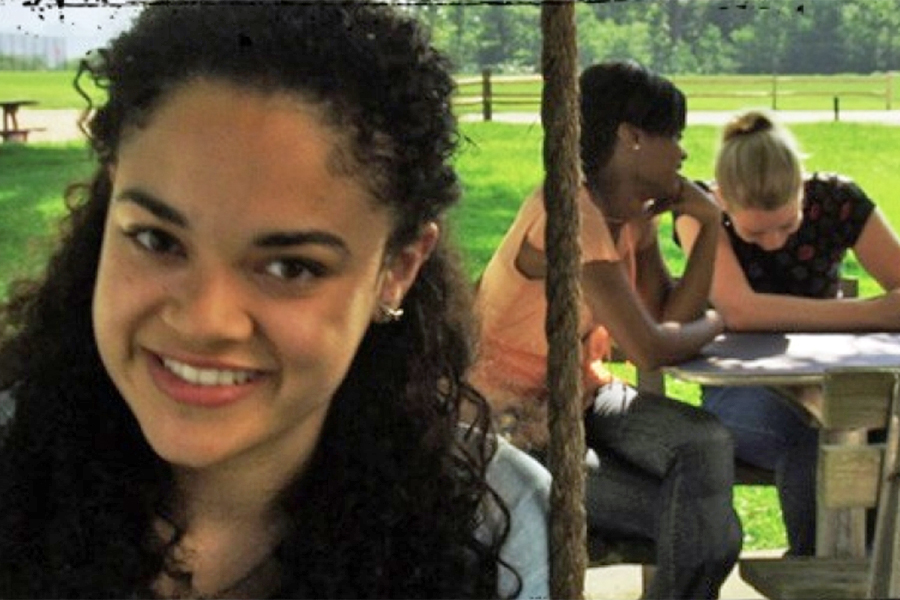 July 14, 2020
Empowering Teen Girls
"Seventeen Days" is a ground-breaking, award-winning and interactive film that empowers teenage girls (14-19 years old) to take charge of their sexual decision making.  Its evidence-based curriculum demonstrates tools to negotiate safer sex and provides information about sexually transmitted infections, condom use, sexual behavior risks and gynecological exams.
"Based on our outcomes, we see a reduction in unprotected sex," said Julie Downs, the director of the Center of Risk Perception and Communication. She reports that analysis of a classroom version of "Seventeen Days" indicates a similar pattern of results.
Healthcare professionals typically show the film to teen girls while they are at a clinic for family planning services. It includes a series of vignettes that explore the choices young women may encounter in a romantic relationship. Girls can select from a variety of storylines to follow. Each engages the viewer in a scene from a relationship and presents choices: What should the character do next? The choice made by the viewer determines the next scene in the film. Viewers make multiple choices as the story progresses and for each choice, there are options that offer risk reduction strategies.
The characters' stories help teens think through their intentions and behaviors. Viewing of "Seventeen Days" is intended to stimulate conversations with healthcare providers, friends, family and partners. According to Downs, the program is a natural fit for the way that care is being delivered during the pandemic, because it accommodates remote learning so that health professionals can talk on the phone or by video with their teen clients. Teens can continue to watch the program on their own devices, on their own time.
Many clinics and youth-serving organizations are turning to online resources to ensure their clients can access the program during the pandemic. At this time, it has been implemented by health clinics and community organizations in 24 states.
The most recent data from the Centers for Disease Control and Prevention indicate that U.S. teen birth rates decreased 7 percent overall from 2016 to 2017. Despite these declines, racial, ethnic, geographic and socioeconomic disparities persist. Rural teens, those living in poverty and teens belonging to racial and ethnic minorities display higher rates than the general population. The U.S. has one of the highest rates of teen pregnancy of all industrialized countries.
To learn more about "Seventeen Days," visit the program's website at http://seventeendays.org.