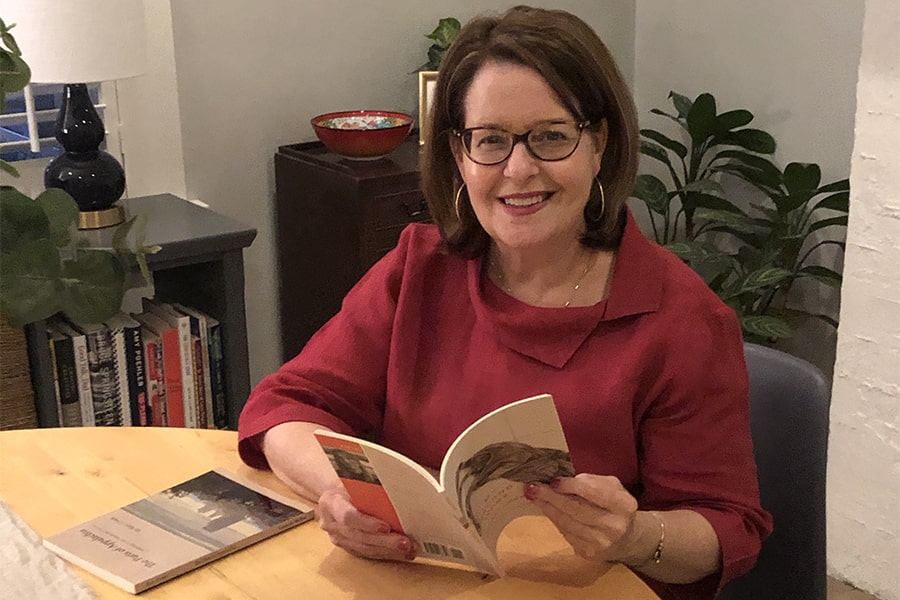 December 11, 2020
Lamb Presses On With Book Publishing
By Kelly Saavedra ksaavedra(through)cmu.edu
Despite the pandemic, the business of book publishing at Carnegie Mellon University presses on.
Cynthia Lamb, who has served the Carnegie Mellon University Press for more than 20 years, edits and proofreads every one of the 12 to 18 books published by the Press annually.
"Apart from modifying my home workspace, I have been able to work quite smoothly," she said. "With the long-established collaboration of our production manager, Connie Amoroso, we are fortunate to have been able to maintain our normal schedule."
This past fall alone, the Press published six titles. Among her favorite books ever published by the Press, Lamb said she enjoys the poetry of Bridget Lowe's "My Second Work" and Margot Schilpp's "Afterswarm."
"These poets represent two very different styles, but each one shapes their writing with language that never fails to surprise and delight," Lamb said.
As the Press' nonfiction editor, Lamb gets to choose nonfiction books for publishing from the submissions received by the Press. Her favorite thus far has been Brian O'Neill's "The Paris of Appalachia," which is a collection of his Pittsburgh Post-Gazette columns.
"Brian's book is one of the Press's most reprinted titles. Each column, with his trademark humor and refreshing detail, tells a unique story about Pittsburgh, the area and its people," she said.
Lamb's chief responsibility is working closely with each author throughout the editorial process, proofreading and editing the designed texts and covers and ensuring the books are ready for printing. She coordinates the printing schedules and distributions of titles with book manufacturers and manages prize and award submissions, permissions and reprints.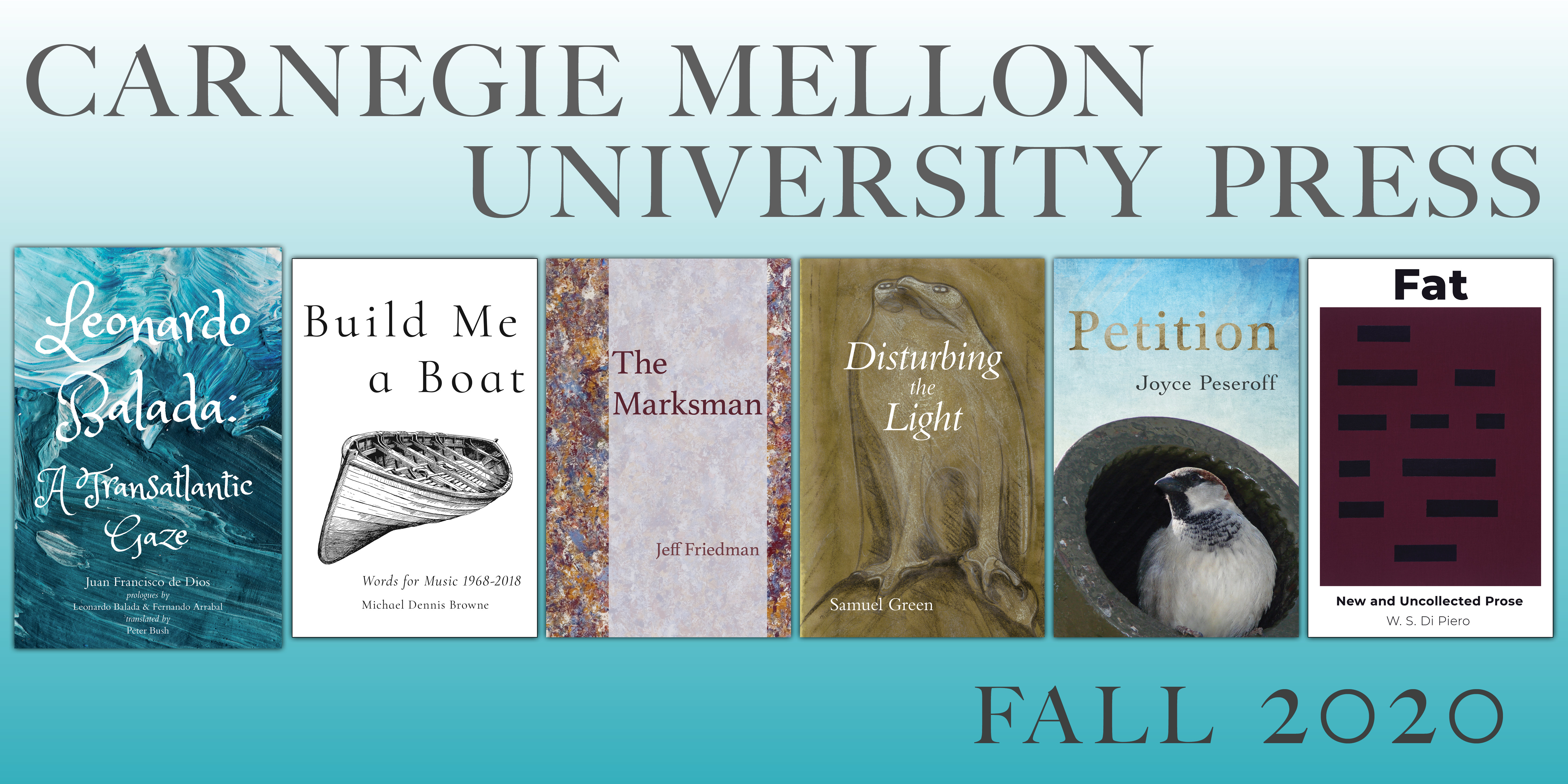 CMU students have an opportunity to get involved with the Press as part of an English Department course taught by Professor Gerald Costanzo, the Press' director. The students are invited to participate in all phases of book production, from cover design to the reading of manuscripts, and once the book they worked on is published it becomes a significant part of their resumés and portfolios.
Many of the students with whom Lamb has worked have gone on to careers in publishing. One is now director of marketing at the University of Pennsylvania Press. Another is a senior editor with his own imprint at Little, Brown in New York. One began as a designer at Harcourt Brace Jovanovich and rose to become president and publisher of the company, as well as holding executive positions at Pearson, and Simon & Schuster.
"Meeting all of the new students each semester and authors from all parts of the country is my very favorite feature of working at the Press," Lamb said, adding many of these working relationships have turned into lifelong friendships.
Lamb hopes the Press will continue to thrive.
"University presses are vital to publishing because they serve the void between large commercial publishing houses and small independent presses," she said. "Without university presses, academics, scholars, poets and writers of much regional history would be without a home for their valued and necessary work."
Lamb was nominated for an Andy Award this year as a Veteran in the Commitment to Excellence category.