November 27, 2019
Incentivizing Innovation in the Humanities and Social Sciences
By Abby Simmons abbysimmons(through)cmu.edu
The Carnegie Mellon University community gathered Oct. 24 to celebrate the installation of Richard Scheines as the inaugural Bess Family Dean's Chair of the Dietrich College of Humanities and Social Sciences.

CMU trustee and alumnus Lane Bess, and his wife, Letty, made a transformational $10 million gift to endow the dean's chair, which will allow Scheines and his successors to incentivize innovation around the college's strategic initiatives and emerging priorities across its nine departments and programs, and in its faculty and students.

President Farnam Jahanian noted the gift comes at an important moment for the Dietrich College.

"The humanities and social sciences are a foundation of so much of what we do here at Carnegie Mellon," Jahanian said. "They encourage us to think creatively and ask questions about our ourselves and our world. In the process, they develop informed and passionate citizens so that our democracy can flourish."

Scheines expressed his gratitude to the Bess family for helping to advance the college's bold, collaborative work aimed at investigating and solving real-world problems.

"Endowments like the one Lane and Letty created will allow me, and future deans, to seed innovation — both in education and in interdisciplinary research," Scheines said. "This is an amazing act of generosity, and I know I speak for everyone in the college when I say, 'thank you!'"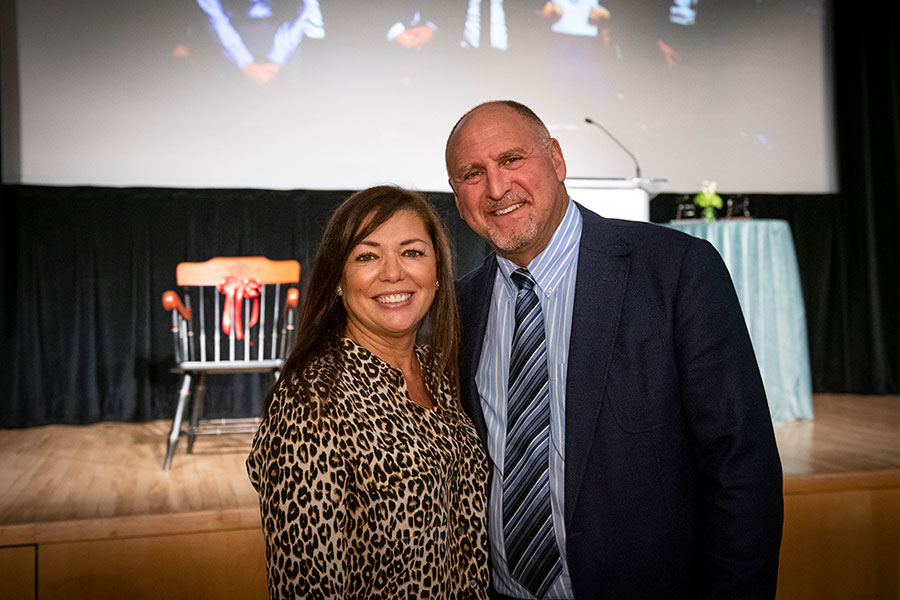 Lane and Letty Bess pose together at the Bess Family Deanship Installation Ceremony.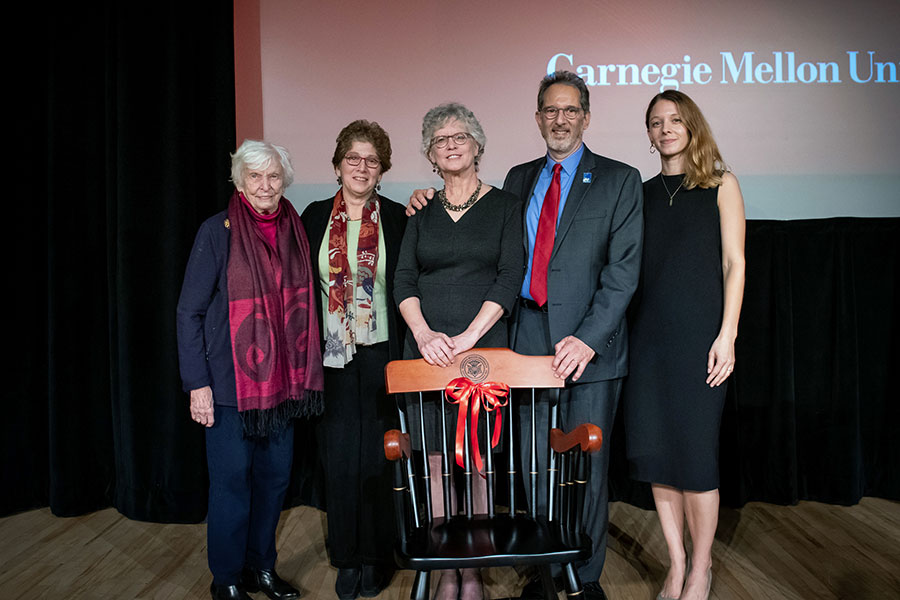 Members of Bess Family Dean Richard Scheines' family gather. From left: mother-in-law Ann Harty, sister Elizabeth Scheines, wife Martha Harty, Richard Scheines and daughter Robin Scheines.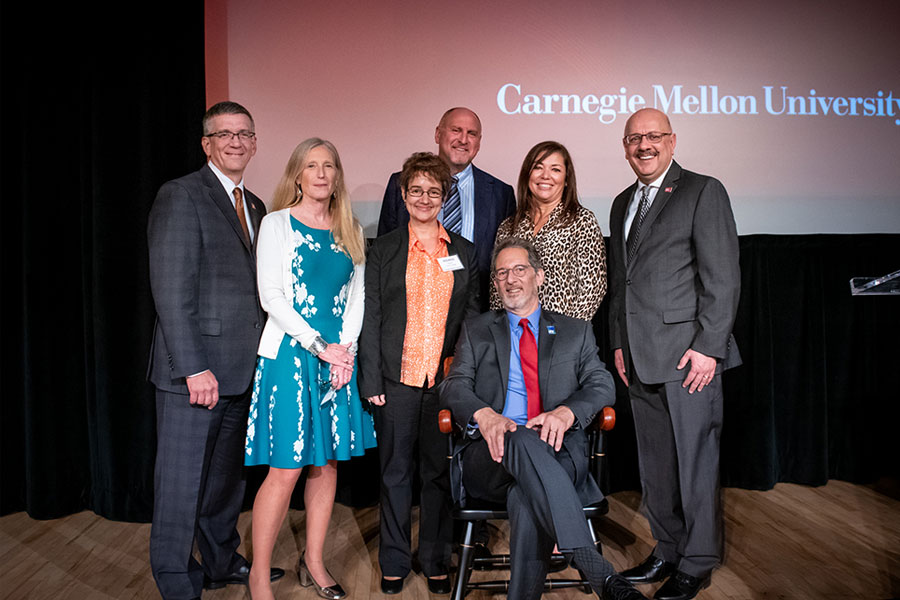 From left: Speakers from the ceremony included Provost Jim Garrett, Social and Decision Sciences Department Head Linda Babcock, English Department Head Andreea Ritivoi, Lane Bess, Letty Bess and President Farnam Jahanian. Seated: Bess Family Dean Richard Scheines.
About Lane Bess
Lane Bess, a 1983 Dietrich College graduate with a degree in managerial economics, is a global pioneer in technology and venture capital, launching startups, and growing small and medium-sized businesses to large-scale companies.
Bess is principal at Bess Ventures and Advisory, a strategic management, investment and marketing services firm focused on cultivating innovations in technology. He founded the firm in 2015, following a successful career as an operating executive. Bess was the chief operating officer of Zscaler Inc., an innovator in cloud-based internet security services. Prior to this, he was CEO of Palo Alto Networks, where he led the company through its early growth on the path to its IPO, and its position as a world leader in internet security.
Bess was appointed to CMU's Board of Trustees is a member of the CMU Swartz Center for Entrepreneurship Advisory Board and has shared his expertise as part of the Dietrich College Entrepreneurship Speaker Series. The couple's previous support at CMU includes commitments to scholarships, internships and Dietrich College's groundbreaking Grand Challenge Seminars program.
About Richard Scheines
Scheines, a professor of philosophy and champion for interdisciplinary research and education, was installed as dean of the Dietrich College in the summer of 2014 and was named to a second five-year term in 2019. He first joined CMU's faculty in 1990 and was head of the Department of Philosophy from 2005 to 2014. Scheines also holds appointments in the Machine Learning Department and Human-Computer Interaction Institute.
Along with the Philosophy Department's Peter Spirtes and Clark Glymour, Scheines established theoretical foundations and practical algorithms that enable computers to obtain causal knowledge from statistical evidence.  This work has resulted in multiple books, policy work at the national level for the Environmental Protection Agency, Veterans Affairs and National Academies, as well as Tetrad, arguably the premier software package for causal discovery.
Scheines also played a major role in the development of CMU's Simon Initiative, which accelerates the use of learning science and technology to improve student outcomes.