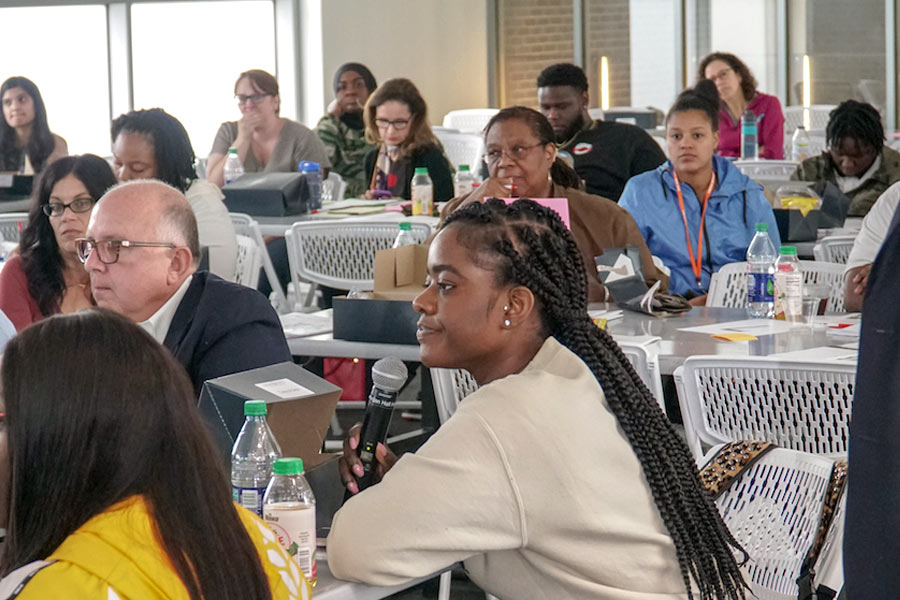 May 15, 2019
Program for Deliberative Democracy Explores the Issue of Abortion in America
Robert Cavalier, director of Carnegie Mellon University's Program for Deliberative Democracy and emeritus professor of philosophy, along with Heidi E. Grunwald, director of Temple University's Institute for Survey Research and deputy director of the Center for Public Health Law Research, presented results from a cross-state Deliberative Forum on the Issue of Abortion in America, with a focus on state regulations of clinics, before the Pennsylvania Women's Health Caucus on Monday, May 13.

On Tuesday, May 14, the Pennsylvania State House passed legislation (House Bill 321) that would prevent terminations of pregnancies if based on the diagnosis of Down syndrome.

Cavalier and Grunwald are available for interviews. Contact Abby Simmons at 412-268-6094.

About the Deliberative Forums

Two Deliberative Forums on the Issue of Abortion in America were held in October 2018 at Carnegie Mellon and Temple universities. Recruited community participants received information packets regarding the issue beforehand and then engaged in moderated discussions. The conversations and a Q&A with expert panelists included a focus on state regulations of clinics.

The Deliberative Forums explored Pennsylvania House Bill 2050, which was removed from the table by the Senate during the 2017-2018 Regular Session.

"It is crucial to note that House Bill 2050 would 'prohibit aborting a child due solely to a prenatal diagnosis that the unborn child has Down syndrome,'" Cavalier said. "Exit surveys indicated participants had concerns with the bill, recognizing that such decisions are complex, involving a host of factors, and that enforcement of this kind of law would be problematic."
An analysis of exit survey responses indicated approximately 23 percent of participants supported the House Bill 2050 while almost 50 percent opposed it.

"Several of the Deliberative Forum survey comments apply just as clearly to HB 321 as they did to HB 2050," said Cavalier. "Participants noted that it is still a matter of family choice, and it's not the role of the legislators to take that choice away."

The process of conducting Deliberative Forums helps to improve public decision-making.

"Our experience in developing these kinds of events convinces us that we cannot only address this issue in a civil and constructive manner, but that the very process of informed, well-structured conversations itself demonstrates the advantages of a more deliberative, less divisive democracy," Cavalier said.

More information on the forum

Pictured above: Participants gather at Temple University Oct. 6, 2018, for a Deliberative Forum on the Issue of Abortion in America.