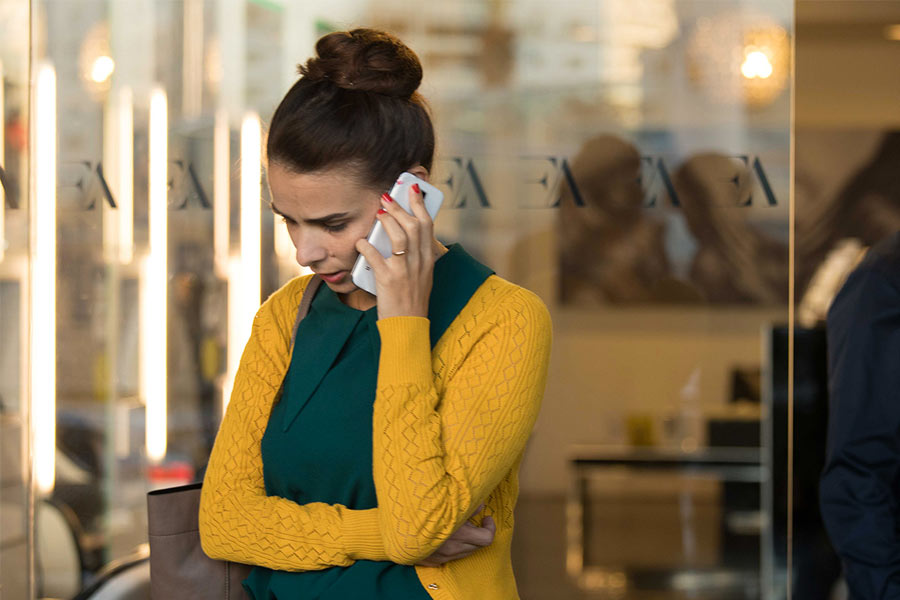 March 08, 2019
International Film Festival to Focus on "FACES OF WO/MEN," March 21-April 7
By Stefanie Johndrow

The 2019 Carnegie Mellon International Film Festival, "FACES OF WO/MEN," features 17 award-winning films that explore the complexities of gender and constructing one's identity. The festival will run March 21 through April 7 at various locations.

"This year, more than half of our films come from female directors," said said Jolanta Lion, director of the festival and assistant director of Carnegie Mellon University's Humanities Center in the Dietrich College of Humanities and Social Sciences. "In the push for female representation on screen and behind the camera, we wanted to celebrate women's voices from around the world. However, in 2019, it is not sufficient to focus on one end of the gender spectrum. This is why 'FACES OF WO/MEN' will explore gender overall."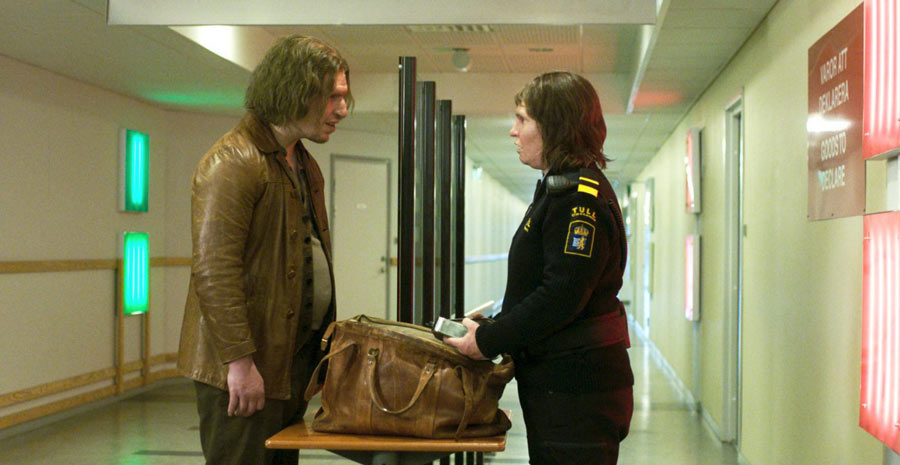 The festival will open with "Border" at 7 p.m., Thursday, March 21 in CMU's McConomy Auditorium. The winner of the Un Certain Regard Award at the 2018 Cannes Film Festival, "Border" follows Tina, a mysterious customs officer with a bestial-looking face that provokes judgment from those around her. Tina is especially adept at detecting fear or unease and uses those skills to catch a businessman carrying child pornography. After law enforcement loops Tina into the investigation, she meets Vore, who shares her physical traits and holds information that could alter Tina's entire existence.

"Although 'Border' is a socially conscious modern fairy tale, its unique outsider characters make one-to-one comparisons with our world quite difficult," Lion said. "Definitions of gender, morals and genre are thrown to the wind. In order to come to terms with our own society's constructions — of gender, of what's normal — we must first break them down entirely through 'Border.' It is a film that lives and flourishes in life's gray areas."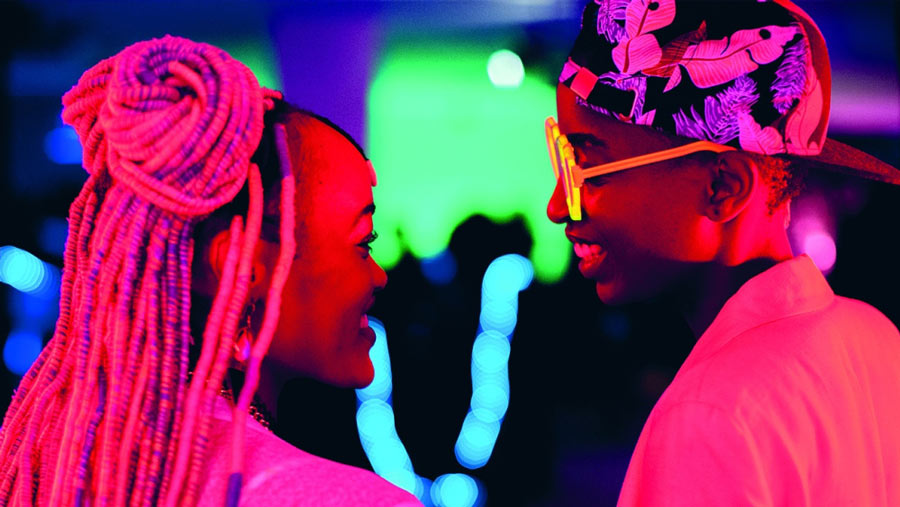 Other festival highlights include the Pittsburgh premiere of Wanuri Kahiu's "Rafiki," which will screen at 3 p.m., Sunday, March 24 in CMU's McConomy Auditorium. The first Kenyan film to screen at the Cannes Film Festival and banned in its home country, "Rafiki" tells the story of an illegal romance between Kena, a skateboarding tomboy, and Ziki, the daughter of a local conservative politician. "Rafiki" won the Audience Award for Narrative Feature at the 2018 NewFest.

Visiting directors Ewa Banaszkiewicz and Mateusz Dymek will present the North American premiere of their film, "My Friend the Polish Girl," at 7 p.m., Friday, March 22 in CMU's McConomy Auditorium. The film borrows from cinema vérité and video bloggers to create a rare naturalism in style and performance. "My Friend the Polish Girl" is told through Katie, an American girl, who decides to make a documentary about Alicja, an impulsive Polish actress living in London. Set in post-Brexit-vote London, Katie's colonizing, disruptive presence in Alicja's life mirrors the treatment of migrants in the United Kingdom.

"Working Woman" will screen at 7 p.m., Thursday, March 28 in CMU's McConomy Auditorium. An Israeli film from director Michal Aviad, "Working Woman" tells the story of Orna, a mother of three children with a husband struggling to open his own restaurant. To help support her family, Orna returns to the workforce, landing a job with a former army superior, Benny, who is now a successful real estate developer. While Orna embraces her new position and tries to balance its demands with her home life, she begins to experience escalating sexual harassment from her boss. "Working Woman" is a relevant and global tale in the midst of today's #MeToo movement.

College students across Pittsburgh can sign up for the 3-unit weekend course "FACES OF WO/MEN" at CMU in conjunction with the festival's first weekend, March 21-24. Through film screenings and workshops with visiting directors and local academics students from all academic majors will gain a foundation for film analysis while engaging with each film's socio-political significance. One of these workshops will be led by Banaszkiewicz and Dymek.

The festival will continue its tradition of holding a Short Film Competition, highlighting shorts from students in the Pittsburgh area. Films will be screened at 2 p.m., Saturday, April 6 at Regent Square Theater. The competition is sponsored by Highmark, StudioME and 31st Street Studios.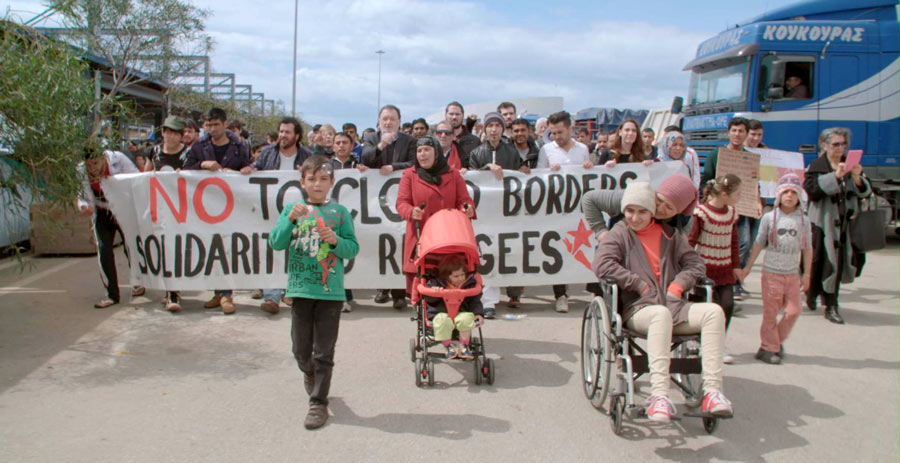 The festival will close with "What is Democracy?" at 4 p.m., Sunday, April 7 at the Kelly-Strayhorn Theater. A philosophical journey that spans millennia and continents, "What is Democracy" connects the past and the present to current political and social crises by asking the right questions. Along with the film, viewers can take a trip back to early 1960s New York, where the folk music scene of the counterculture was born. Audiences will enjoy a concert featuring the soundtrack to the upcoming locally shot film, "116 MacDougal," about the iconic Gaslight Cafe in Greenwich Village that helped launch the careers of Bob Dylan and other icons of the time. The soundtrack will be performed by more than a dozen local musicians, including some from CMU's School of Music.

General admissions tickets to the film and reception on opening and closing night (March 21 and April 7) are $15 ($10 for seniors and students). General admission tickets for all other screenings are $10 ($5 for seniors and students). A full-access festival pass can be purchased for $50 ($25 for seniors and students).

The CMU International Film Festival is organized by the Humanities Center at Carnegie Mellon and in collaboration with the Penn Film Group. The festival is dedicated to, and inspired by, the life and work of the late Paul Goodman, a world-renowned filmmaker, psychologist and Carnegie Mellon professor.

The 2019 film festival is sponsored by Carnegie Mellon's Student Dormitory Council, Humanities Scholars Program, Center for the Arts in Society, Tepper School of Business, Division of Student Affairs, Osher Lifelong Learning Institute, Department of English, FEMME, College of Engineering, CAUSE, Information Networking Institute, Sustainable Earth, Department of Modern Languages, Center for Student Diversity and Inclusion, University of Pittsburgh's Film & Media Studies Program, German Film Funds, Jewish Studies Program, Department of English, Global Studies Center, Student Office of Sustainability, Pittsburgh Humanities Festival, Vault Recording Studio, Flying Scooter Productions, Remake Learning, Dunkin' Donuts, Polish Cultural Institute in New York, Romero Lives!, zTrip, Reel Q Pittsburgh International LGBT Film Festival, Einhorn Media Group, Pittsburgh Filmmakers, Kelly-Strayhorn Theater, WESA and WYEP.