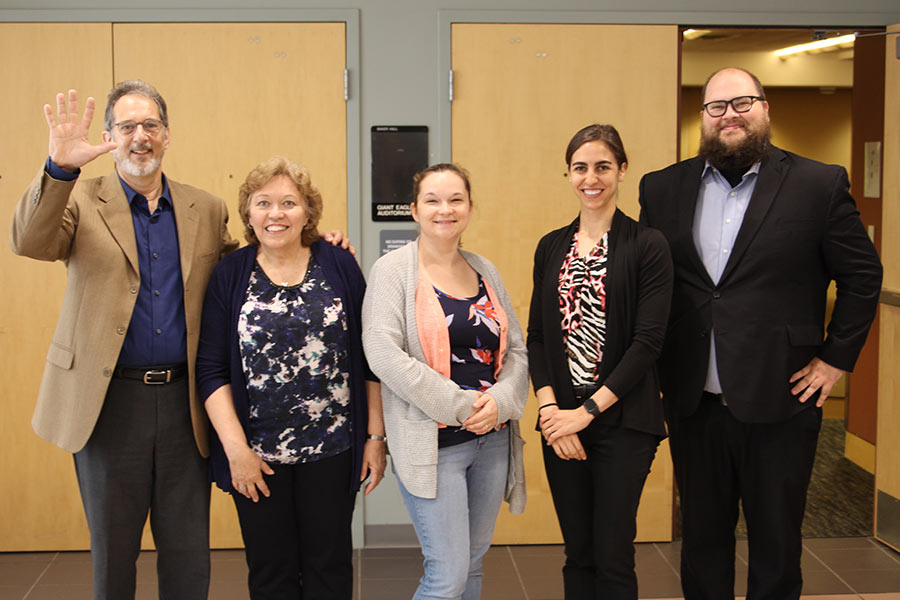 June 12, 2019
Dietrich College Staff Honored for Service
The following staff members were recently honored for their service to the Dietrich College of Humanities and Social Sciences.

5 Years

Connie Amoroso
CMU Press

Emily Baddock
Institute for Politics and Strategy/CMU Washington Semester Program

Emily Christian-Michaels
Psychology

Gina Gales
Dietrich College Academic Advisory Center

David Gardner
Dietrich College Advancement

Karen Weingartner
Dietrich College Dean's Office

10 Years

Lisa Loomis
CMU Children's School

Kira Bokalders
Statistics & Data Science

20 Years

Mandy Lanyon
Social and Decision Sciences

Nicholas Pegg
Psychology

Joanne Ursenbach
Dietrich College Dean's Office

30 Years

Linda Hancock
CMU Children's School

35 Years

Mary Macwhinney
Psychology

Nancy Monda
Modern Languages

40 Years

Rosemarie Commisso
Philosophy

Joseph Devine
Dietrich College Dean's Office

*Years of service as of Dec. 31,2018.

Pictured above: Staff members celebrating milestone service anniversaries gather with Dean Richard Scheines prior to the annual Staff Appreciation Bruch on May 23.