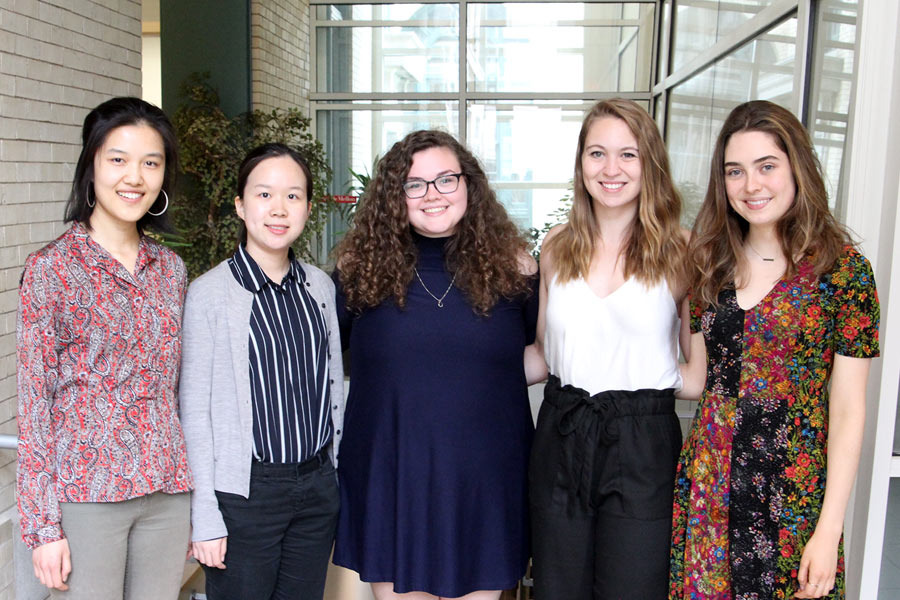 June 04, 2019
Dietrich College Selects Six Honors Fellows
By Stefanie Johndrow stef(through)cmu.edu
Six outstanding juniors have been named 2019-2020 Dietrich College of Humanities and Social Sciences Honors Fellows. Projects the students will tackle range from a new take on a young adult novel to how the brain interprets visual information and searching for information in the age of internet literacy.

The students' work is funded through the Dietrich College of Humanities and Social Sciences Honors Fellowship, an extension of the college's Senior Honors Program, and gives the fellows a head start on their thesis development.

"Our sixth cohort of Dietrich College Honors Fellows demonstrates its strength in its intellectual diversity and range of topics. We have an excellent cross-section of projects and we are keen to see how the fellows' work will unfold through the summer months and into the academic year. So many of the proposed projects engage in socially significant questions, which showcase the research strengths of Dietrich College," said Jennifer Keating, Dietrich College's assistant dean for educational initiatives.
The 2019-2020 Dietrich College Honors Fellows
Anjie Cao
Major: Cognitive Science
Additional Major: Philosophy
Project: From World to Word and Back: An Empirical and Philosophical Investigation on Syntactical Bootstrapping
Advisers: David Rakison and Wayne Wu

Rebecca Enright
Major: Creative Writing
Minors: Animation and Special Effects, Film and Media Studies
Project: Hell's Mark
Adviser: Gerald Costanzo

Leah Ettensohn
Major: Psychology
Minor: Cognitive Neuroscience
Project: An Investigation of the Neural Mechanism for Reading: The Visual Word Form Area
Adviser: Marlene Behrmann

Ji Hyun (Julie) Kim
Major: Psychology
Additional Major: Professional Writing
Minor: Human-Computer Interaction
Project: Asian American Representation in the American Education System
Adviser: Richard Purcell

Jamie Slomka
Major: Policy and Management
Additional Major: Decision Science
Minors: French and Francophone Studies; Politics and Public Policy
Project: Information Search in the Age of Internet Literacy
Adviser: Daniel Oppenheimer

Yuxi Xie
Major: Psychology
Additional Major: Statistics
Minor: Politics and Public Policy
Project: Predictors and Consequences of Support-Seeking in Close Relationships
Adviser: Brooke Feeney

Pictured above are the new Dietrich College Honors Fellows. Missing is Julie Kim.