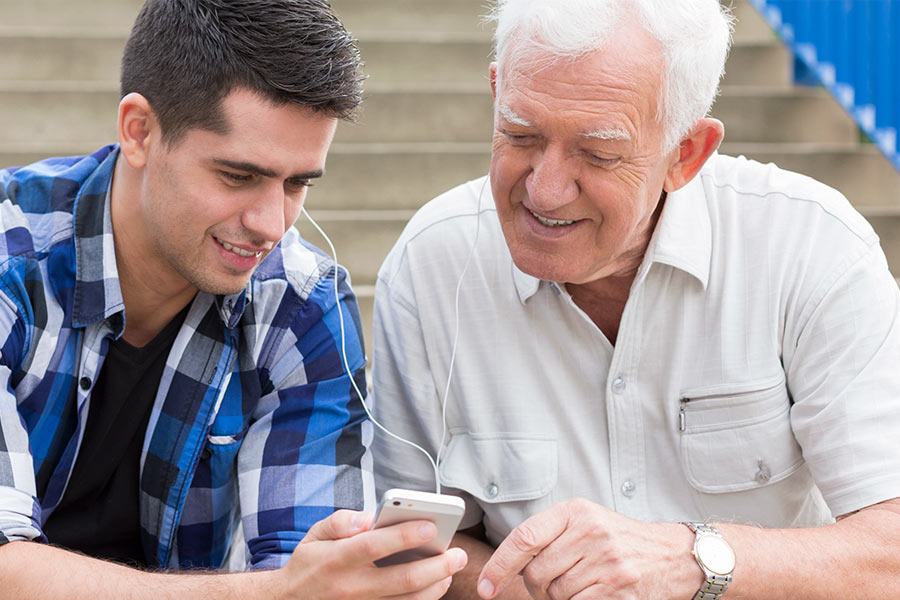 February 11, 2019
Smartphone-based Mindfulness Training Reduces Loneliness, Increases Social Contact
A new Carnegie Mellon University study suggests smartphone-based mindfulness training may help individuals feel less lonely and motivate them to interact with more people.
The researchers also found acceptance skills training to be a critical active ingredient for improving these social functioning outcomes.
The Carnegie Mellon study demonstrates a novel approach that harnesses widely available technology to address loneliness and social isolation, a growing public health concern across age groups. The findings have been published in the Proceedings of the National Academy of Science.
"When we talk about mindfulness interventions, we talk about two key components," said J. David Creswell, associate professor of psychology in CMU's Dietrich College of Humanities and Social Sciences. "The first is learning to use your attention to monitor your present-moment experiences, whether that's noting body sensations, thoughts or images. The second is about learning to adopt an attitude of acceptance toward those experiences - one of openness, curiosity and non-judgment."