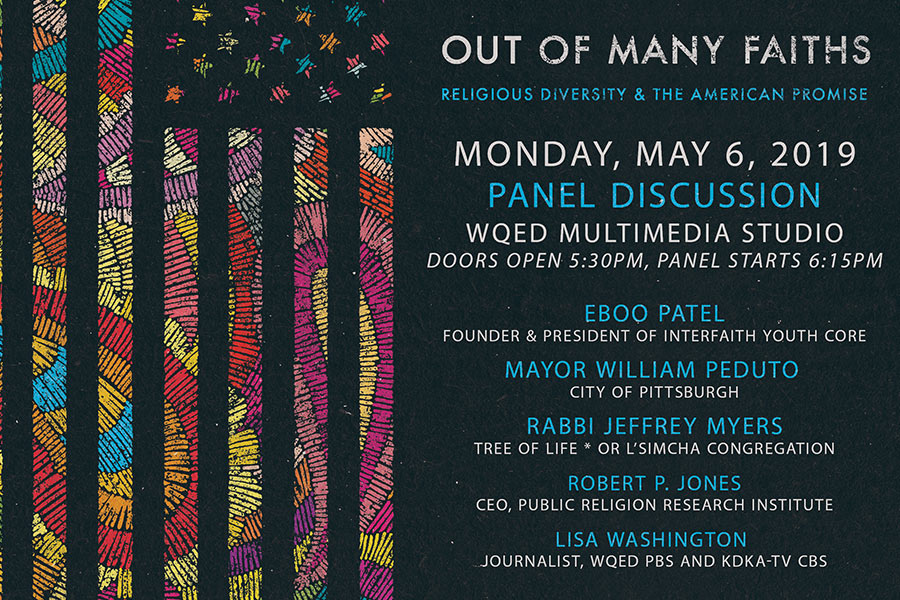 April 25, 2019
Carnegie Mellon, University of Michigan to Co-host Religious Diversity Panel May 6
By Abby Simmons
412-268-6094

Carnegie Mellon University's Center for Africanamerican Urban Studies and the Economy (CAUSE) and the University of Michigan's Center for Social Solutions will co-host "Our Compelling Interests: Out of Many Faiths" from 5:30 to 7:30 p.m., Monday, May 6 at WQED Multimedia Studios. The event is free and open to the public, although online pre-registration is required.

The panel discussion on religious diversity will feature Eboo Patel, founder and president of Interfaith Youth Core and author of "Out of Many Faiths: Religious Diversity and the American Promise." Additional panelists include City of Pittsburgh Mayor William Peduto, Rabbi Jeffrey Myers of Tree of Life * Or L'Simcha Congregation, and Public Religion Research Institute CEO Robert P. Jones. Journalist Lisa Washington of WQED and KDKA-TV News will moderate the panel.

The Center for Social Solutions' founding director Earl Lewis conceptualized the "Our Compelling Interests" book series and events during his tenure as president of The Andrew W. Mellon Foundation. The initiative is co-led with Nancy Cantor, Chancellor of Rutgers University—Newark.

CAUSE is an interdisciplinary research center in CMU's Department of History that explores African American urban life from the transatlantic slave trade to recent times. Founded and directed by Joe William Trotter, Jr., the center is committed to publications and public education programs on African Americans in Pittsburgh, western Pennsylvania and the nation.

Registration and a reception will begin at 5:30 p.m., and the panel discussion will begin at 6:15 p.m. Complimentary parking will be available at Central Catholic High School (4720 Fifth Ave).