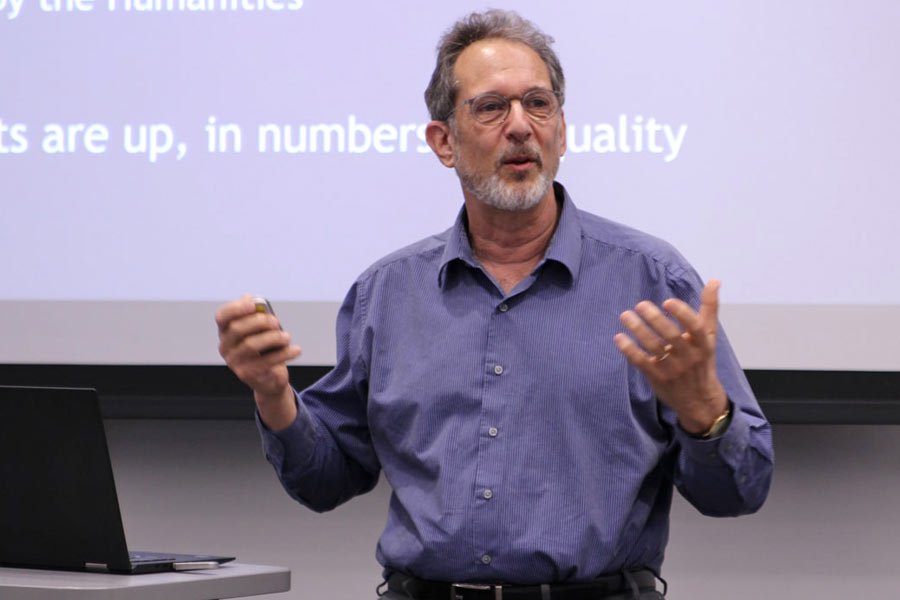 April 15, 2019
Town Hall Gets to the Heart of the Humanities at CMU
A recent gathering in Carnegie Mellon University's Dietrich College of Humanities and Social Sciences drew about 100 faculty, staff and students to discuss the state of the humanities and how to create a stronger sense of community within the field.
"On the national stage, the situation for the humanities is a little frightening," said Dietrich College Dean Richard Scheines in his opening remarks at the Town Hall on the Humanities.
"But here we really have an opportunity to collectively discuss what are the strategies we should take as an elite higher education institution that is known for technology and arts as much as anything, to make the humanities thrive at Carnegie Mellon," Scheines added.
He cited several indicators that interest in the humanities at CMU is strong — and growing. Scheines noted the number of admitted students for fall 2019 who expressed interest in one of the Dietrich College's four humanities departments went up nearly 33 percent over the previous year.
Department heads from English, Modern Languages, History and Philosophy provided brief overviews of recent accomplishments and initiatives.