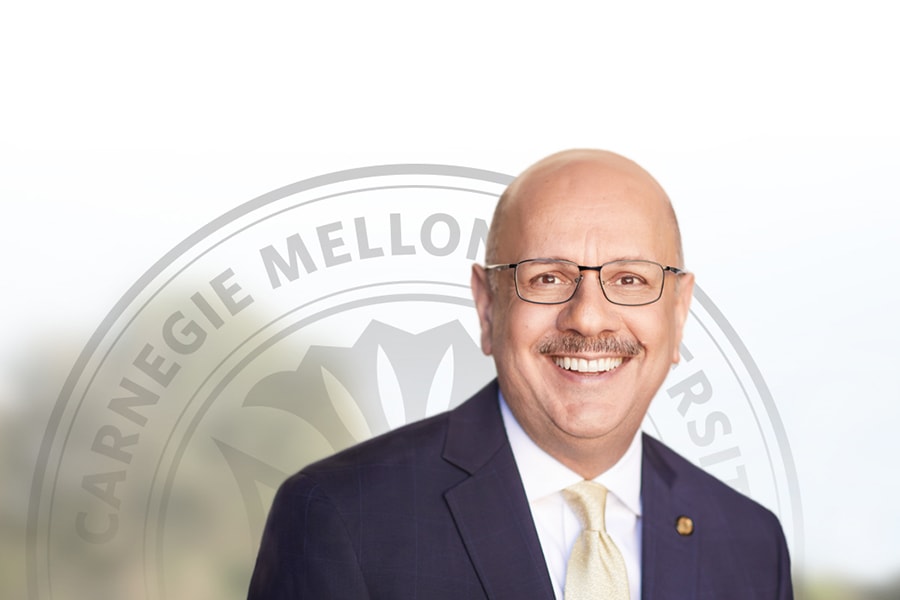 October 21, 2018
CMU To Celebrate Inauguration of President Farnam Jahanian
Carnegie Mellon University will inaugurate its 10th president, Farnam Jahanian, on Friday, Oct. 26. Jahanian, a nationally recognized computer scientist and successful entrepreneur, was unanimously appointed president by Carnegie Mellon's Board of Trustees in March following a national search.
Jahanian will be formally installed during an investiture ceremony at 10 a.m. in the Jared L. Cohon University Center's Wiegand Gym. The event will be marked by keynote speeches from Salesforce Co-CEO Keith Block, a Dietrich College of Humanities and Social Sciences alumnus and CMU trustee, and Cornell University President Martha Pollack. Actors Corey Cott and Tamara Tunie — CMU School of Drama alumni — will perform.
Jahanian joined Carnegie Mellon in August 2014 as vice president for research. He served as CMU's provost and chief academic officer from 2015-2017.
"We are at the center of a societal and economic transformation catalyzed by automation, the digitization of information, the democratization of knowledge and unprecedented access to data," Jahanian said. "Carnegie Mellon is positioned like no other institution to define and lead the space where technology and humanity intersect, and to play a leading role in writing the story of the next century. I am looking forward to working with this extraordinary community, and with partners across the globe, to deepen CMU's societal impact at this pivotal time."