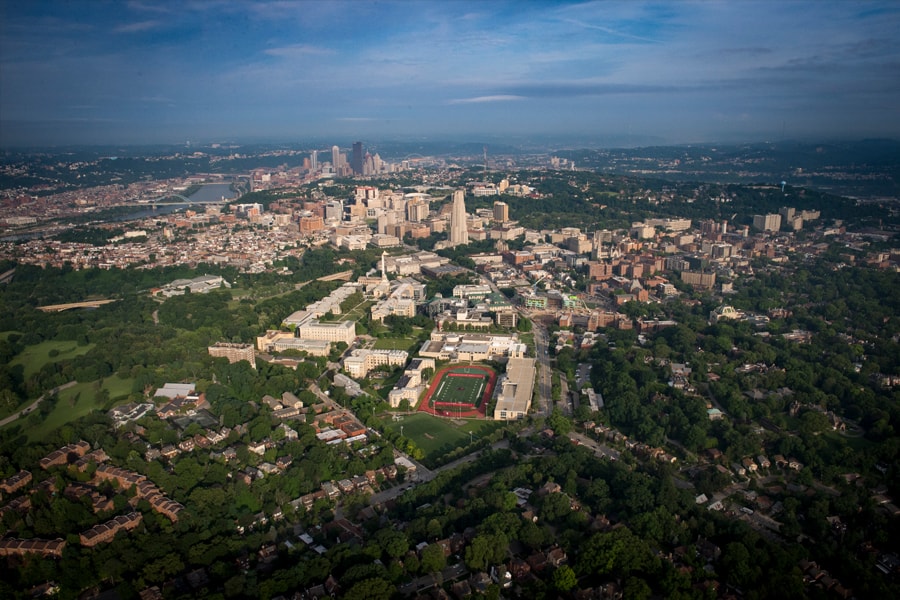 October 23, 2018
Inauguration Day Symposium Puts Spotlight on CMU's Expertise, Influence
Inauguration Day will celebrate Carnegie Mellon University's new president, Farnam Jahanian, his strategic vision for the university's future, and the expertise of its faculty and researchers, who will help make that vision become a reality.
Following the investiture ceremony in which President Jahanian will be formally installed as CMU's 10th president, a two-part symposium will feature 10 distinguished professors from across the university, who will discuss their innovative work and its power to enhance lives. The event will serve as a celebration of Carnegie Mellon's impact in Pittsburgh, the region and the world.
Pittsburgh as a Living Lab
1:30 - 2:30 p.m.
Simmons Auditorium, Tepper Building
This session, hosted by Marsha Lovett, will focus on Carnegie Mellon's role as a creator, partner and promoter of progress for Pittsburgh and the surrounding region.
Marsha Lovett, associate vice provost for Educational Innovation and Learning Analytics, director of the Eberly Center for Teaching Excellence & Educational Innovation, and a teaching professor of psychology, will discuss CMU's long tradition of learning science research excellence. "At CMU we are encouraging faculty who innovate in their teaching to rigorously study what worked, what didn't, and then iterate based on the data. In essence, the classroom becomes an educator's 'living lab,'" she said. Lovett said the Eberly Center has two "instrumented classrooms" that are actual "teaching and learning laboratories" providing instructors with data on their teaching and students' learning. Lovett also is a co-coordinator of CMU's Simon Initiative, a cross-disciplinary, university-wide effort to improve student learning outcomes.
A Living Lab for Global Impact
2:45 - 3:45 p.m.
Simmons Auditorium, Tepper Building
This session, hosted by Sarah Mendelson, will highlight Carnegie Mellon's impact geographically and conceptually.
Jay Aronson, professor of science, technology and society, is the founding director of the Center for Human Rights Science at Carnegie Mellon, which brings together scientists and human rights practitioners committed to rigorously assessing the state of human rights around the world. Aronson said he will discuss his goal of "leveling the technological playing field between government, the military, and corporate actors and the human rights community" to support honesty and accountability in regard to human rights violations.