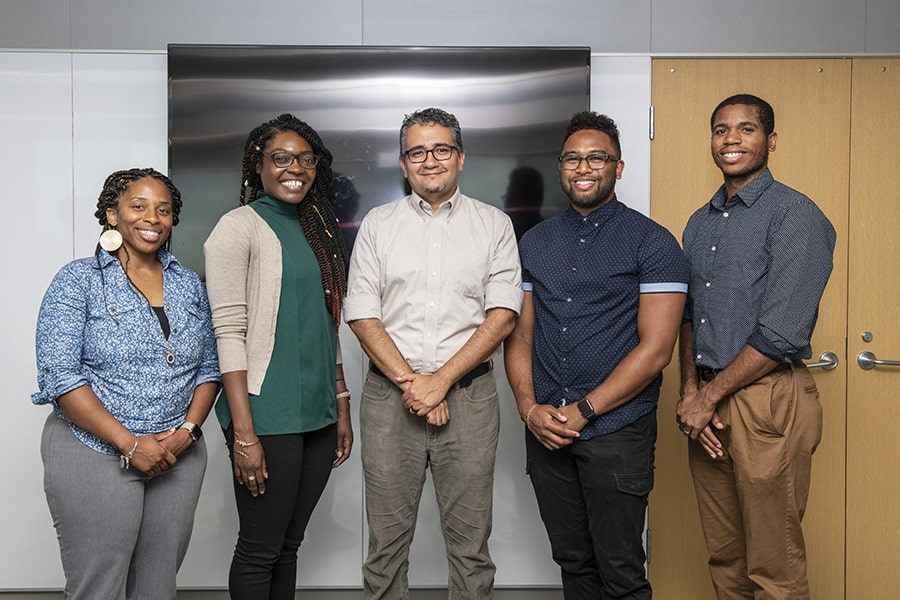 November 05, 2018
New President's Postdoctoral Fellows Bring Critical Perspectives to CMU
Kathryn Roeder, vice provost for faculty at Carnegie Mellon University, has announced six new President's Postdoctoral Fellows.
The President's Postdoctoral Fellowship Program started in 2017, when CMU joined a collaborative partnership with the University of California and others to offer postdoctoral fellowship opportunities to outstanding scholars in all fields, whose research, service and other academic pursuits will contribute to the university's diversity and equal opportunities.
This year's recipients include the Dietrich College of Humanities and Social Sciences' Kevin Jarbo.
Jarbo is a fellow in the Department of Social and Decision Sciences. Working with SDS Department Head Linda Babcock and Kody Manke in the Psychology Department, his research will explore how the risk of confirming a negative stereotype about a person's individual or group identity influences whether, and how much, they attempt to avoid potentially negative decision outcomes and experiences. Jarbo's doctoral work focused on how context impacts how people make risky decisions in a way that avoids negative outcomes, and which brain regions are involved in that process. He is a 2018 recipient of CMU's Graduate Student Service Award. Jarbo received a Ph.D. in psychology with a certificate in cognitive neuroscience from the Center of the Neural Basis of Cognition at Carnegie Mellon.
Pictured above: The President's Postdoctoral Fellows are (L-R): Sossena Wood, Diane Nelson, Tlaloc Rivas, Kevin Jarbo and Jerard Gordon. Not pictured is Travis Carless.