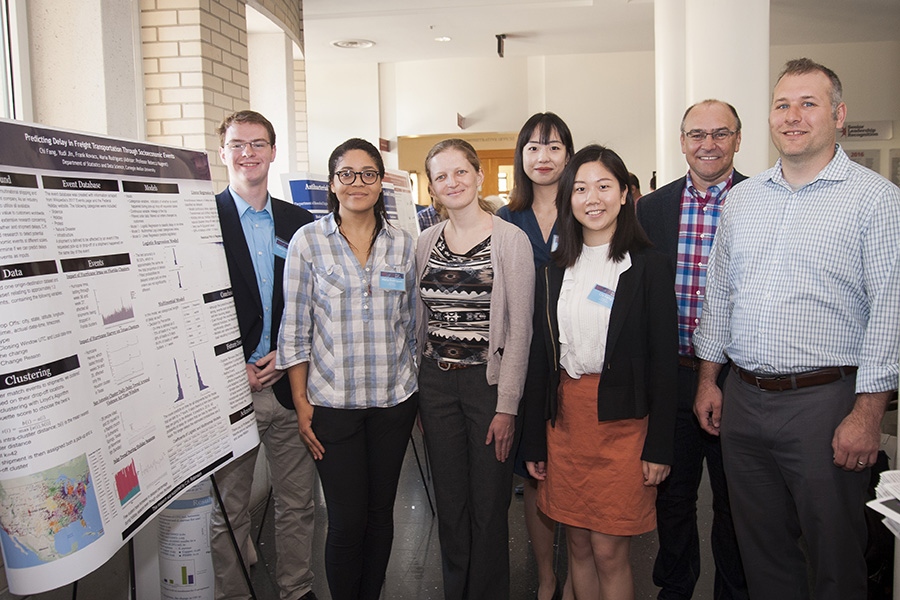 June 13, 2018
Keep On Truckin'
Logistics company C.H. Robinson tapped Carnegie Mellon University students from Dietrich College of Humanities and Social Sciences' Department of Statistics & Data Science to develop a model that predicts event-related transportation delays.
The students took shipping data from December 2016 to February 2018 and paired it with a self-designed database of socioeconomic events in the United States during the same period, building a predictive model for shipping delays.
The team presented their project at Meeting of the Minds, where they won first place in the statistics competition.