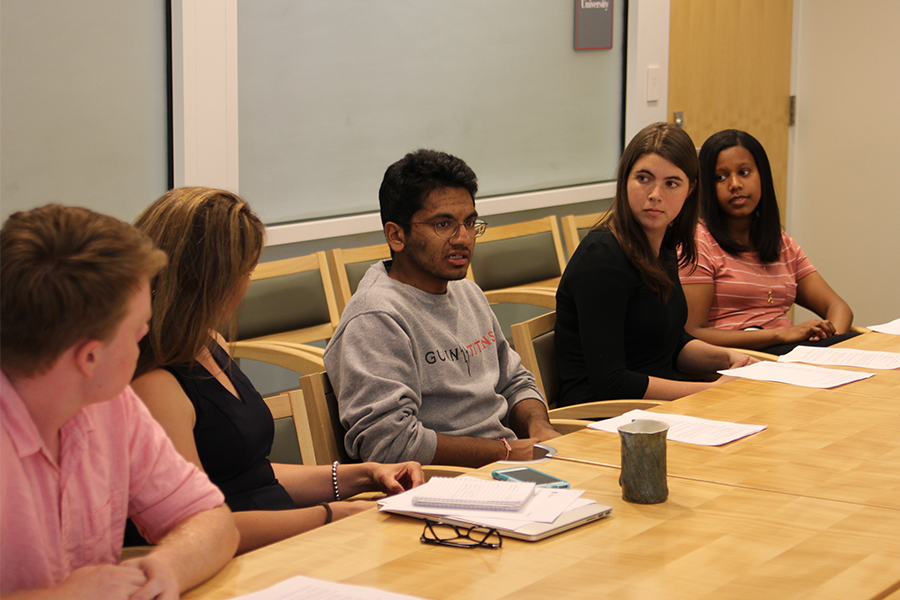 February 26, 2018
Apply Now: Senior Honors Program and Senior Honors Fellowship Program
Among the abundance of opportunities available to students during their senior year, there's one that can help Dietrich College of Humanities and Social Sciences students get ahead: the Dietrich College Senior Honors Program. 
Launched in 1982, the Senior Honors Program is a chance for seniors to independently discover and develop a thesis, with the close guidance of a faculty member. Project topics vary across disciplines and have included, the role of power in conflict resolution in romantic relationships, studying American popular music festivals as a rite of passage and facilitating memory through games in young children. 
Students eligible for the Senior Honors Program must have a major in Dietrich College—either as a primary or additional major—or be in the Bachelor of Humanities and Arts or Science and Humanities Scholars programs. They must also have a cumulative QPA through the end of their junior year of at least 3.25 overall, and a 3.5 in the Dietrich College major associated with the proposed project. Departmental sponsorship in the form of an agreement by a faculty member to serve as an adviser is also required. 
Students accepted into the Senior Honors Program can get a head start on their theses by applying to the Dietrich College Honors Fellowship Program. Through this program, fellows will receive funding to spend the summer before their senior year undertaking early-stage research and development of their thesis topics. 
"Finding the identity of my project during the summer months prepared me to work more effectively and meaningfully during the subsequent semesters," said Christophe Combemale (DC'15). "I would undoubtedly recommend the program to anyone interested in pursuing independent research. Students interested in completing a senior thesis will benefit from the additional summer period to more rigorously define or expand their research, and projects that would not fit into a conventional thesis may be feasible with the resources and time provided by the fellowship." 
The deadline to apply for the 2018-2019 Senior Honors Program and Honors Fellowship Program is March 23, 2018.
Learn more about the Senior Honors Program and Honors Fellowship Program