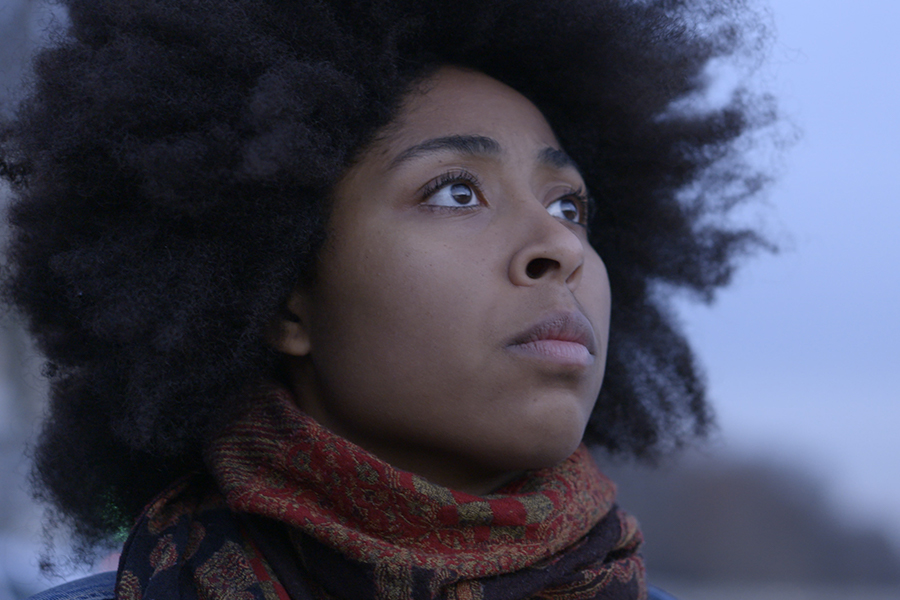 February 20, 2018
Spring Events Focus on Black Communities in Paris and Pittsburgh
Fifteen artists, community activists and scholars working on "The Black Question" in Paris and in Pittsburgh will come together for discussions on the effects of globalization, modern citizenship and rising nationalism on black communities through the symposium "Blackness, Citizenship and the Arts."
Organized by Mame-Fatou Niang, assistant professor of French and Francophone studies in the Dietrich College of Humanities and Social Sciences, the symposium will take place Friday, March 23, 2018, from 9 a.m. to 5 p.m. Four panels will compare and contrast the multiple layers of blackness, its realization and challenges, as well as the ways in which the humanities and arts help rethink and redesign new identity paradigms.
"We want to talk openly about roots and manifestation of social inequality and discrimination," said Niang, whose work examines the development of Afro-French identities. 
The symposium is free and open to the public, and it will be preceded by the opening of the photo exhibit "Black, Muslim and French" and a screening of the documentary "Mariannes Noires: Afropean Mosaics," which is a second iteration of the Dietrich College Honors Fellowship thesis from Kaytie Nielsen (DC'16). Both events are happening Thursday, March 22, 2018. 
"The audience is an integral part of the project which aims at building bridges across oceans, race, groups, occupations and disciplines," Niang said. 
She continued, "In my opinion, humanity's salvation will lie within our capacity to come together as we weather the storms of injustice and extremism that are gripping communities globally. I want people to be active participants in the debate and bring in diverse range of voices. That will be both a contribution and a takeaway: knowing that they can be an active participant in this conversation."
Schedule of Events
Black, Muslim and French
Thursday, March 22, 5:30 p.m. to 6:30 p.m.
Kelly Strayhorn Theater
The exhibit is a gallery of portraits shot in Paris and Lyon, France. This collaboration with Pittsburgh-based multimedia artist Njaimeh Njie will be the first of its kind to present faces of Black French Islam. In France, the Islamic narrative tends to focus, both in institutions and in visibility, around people of South-East Asian, Northern-African and Middle-Eastern origins. French Black Muslims have been pushed out of conversations on Islam, while still facing a number of identity issues that arise at the intersection of religion, race and citizenship.
Mariannes Noires: Afropean Mosaics
Thursday, March 22 6:30 p.m. to 8:30 p.m
Kelly Strayhorn Theater
In France, race is widely considered to be an invalid category of identification. In 2013, the National Assembly voted to remove all traces of the word from French legislation. A strict set of laws forbids the collection of census or data based on race, ethnicity or religion. Equality, as illustrated by the Republic's color-blind stance, denies identity-claim made on racial grounds. Yet, despite this egalitarian stance, the national conception of citizenship has produced, and continues to produce, religious and ethnic identities that are based on images accumulated since the colonial times. Frenchness has been constructed as a perceived homogenous national identity that marginalizes difference and swiftly rejects it at the periphery. It is in this context that "Mariannes Noires" examines expressions of blackness in France and the development of hyphenated identities within the French mold. The film unveils the relationship between race and citizenship in the very unique French context, through a mix of news clips, art performances and interviews with seven French women of African and Carribean descent.
Blackness, Citizenship and the Arts
March 23, 9 a.m. to 5 p.m.
Mellon Institute Auditorium
Registration and Continental Breakfast, 9:00 a.m.
Panel 1: Arts and Citizenship, 9:30 a.m. to 10:30 a.m.
Moderator: Mame-Fatou Niang, assistant professor of French studies, CMU
Vanessa German, visual and performance artist, "Lecture"
Alexis Peskine, visual artist, Paris, "Power Figures"
Panel 2: Curating and Creating Black Arts, 10:45 a.m to 12:15 p.m.
Moderator: Ayana Ledford, executive director of Program for Research & Outreach on Gender Equality in Society, director of diversity and inclusion, CMU
Kilolo Luckett, art historian and commissioner, writer, Pittsburgh, "What It's Like To Be the Only Black Art Commissioner in a City"
Farah Clementine Issifou, film festival administrator, Paris, "Promoting Afro-Diasporic Movies in the Contemporary French Cultural Arena"
Idrissou Mora-Kpai, filmmaker, film studies, University of Pittsburgh (Pitt), "A Song for Mothers"
Lunch, 12:15 p.m. to 1:30 p.m.
Panel 3: Blackness, Belonging and the Arts, 1:30 p.m. to 3 p.m
Moderator: R.A. Judy, professor of critical and cultural studies, Pitt
Njaimeh Njie, multimedia producer, Pittsburgh, "Power(ed) by Grace: Musings on Black Womanhood in Pittsburgh"
Isabelle Boni-Claverie, filmmaker, writer, Paris, "Standing as a Black Filmmaker and Writer in a 'Color-blind' Country"
Jean-Jacques Sène, associate professor of history and cultural studies, Chatham University, "Teaching Blackness" 
Coffee Break, 3 p.m. to 3:15 p.m.
Panel 4: Black Arts and the (new) city, 3:15 p.m. to 4:45 p.m.
Moderator: Waverly Duck, associate professor of sociology, Pitt
Amil Cook, educator, head of HipHopEd, Pittsburgh, "1-Hood"
Sheba Diop, singer, Pittsburgh
Bintou Dembele, choreographer, Paris "Z.H pour Zoos Humains"
Image above: Iris Beaumier in "Mariannes Noires."