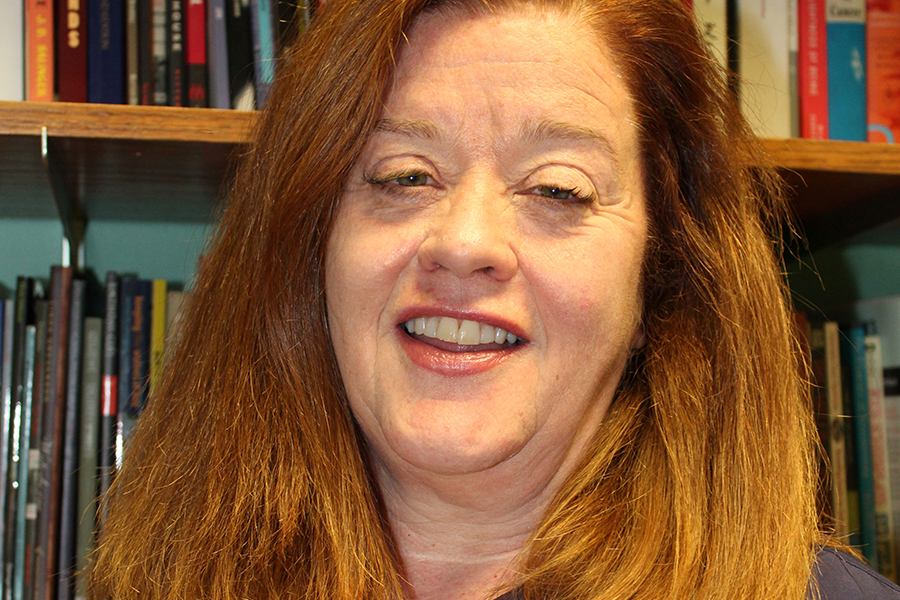 September 13, 2017
CMU's Sharon Dilworth Behind New Play Reading Series
By Shilo Rea
Threadbare Theater, the brainchild of award winning and nationally recognized playwrights and writers Tammy Ryan and Sharon Dilworth, will launch Threadbare New Play Reading Series this month.
On occasional Monday evenings, Wigle Whiskey's new Threadbare Cider House & Meadery will offer a chance to hear brand new full length plays read by seasoned professional actors, with a talkback with the playwrights. Admission is free and includes a chance to taste some just-brewed cider.
"The reading series is something new in Pittsburgh — a chance for playwrights to hear their work and to develop their work with actors and an audience. Theater has to be experienced, even in the early drafts so this will be so important for the writers and hopefully entertaining as well," said Dilworth, associate professor of English and director of the Creative Writing Program. 
Dilworth's play, "A Reason for Moonbeams" will being the series on Monday, Sept. 18. Doors open at 6 p.m. for cider tastings, and the reading will begin at 7 p.m. 
Directed by Nancy Bach, "A Reason for Moonbeams" takes place in Pittsburgh and is about a woman who finds her birth parents. CMU drama students HyoJeong Choi and Chris Essex will be readers.
"We're so excited to have these new plays get their first audience at our new Threadbare Cider House," said Meredith Grelli, co-owner of Threadbare Cider.  "We've loved hosting readings at our Distillery along with operas and the Pittsburgh Symphony at the Barrelhouse over the past five years, with great success.  The larger Threadbare space in concert with these phenomenal playwrights allows us to take this all up a notch."
Threadbare does not open to the public until the weekend of Oct 20, so Theater attendees will get a sneak peek of in store.
"We hope this will be a venue for new and established playwrights to test their work in front of a live audience," said Pint Park University's Ryan. "There has always been a great audience for new work in Pittsburgh and this new reading series will be a chance for theatergoers and playwrights to experience new plays right out of the gate, in a welcoming and unique venue."
Additional readings include:
Monday, Oct. 2: Ray Werner's new play, "Run The Rabbit Path," directed by PICT Classic Theater's Alan Stanford
Monday, Oct. 16: Ryan's new play "Hurricane Colleen," directed by Sheila McKenna
Threadbare Cider House is at 1291 Spring Garden Ave., Pittsburgh, PA 15212.