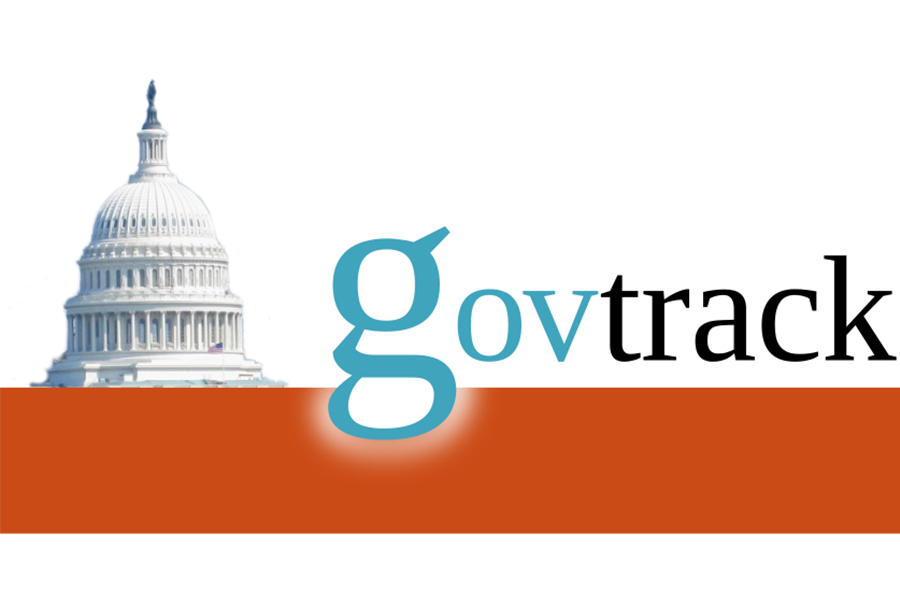 October 27, 2017
GovTrack To Adopt Carnegie Mellon's Citizen Input Feature
Medica Contact: Stefanie Johndrow

GovTrack, a nationally recognized civics site that explains the daily activities of the United States Congress, has teamed up with Carnegie Mellon University's Program for Deliberative Democracy to develop and implement an enhanced voter-input feature.
With a gift from CMU alum Judith Wright (CIT '69), the program developed a "Congress-Citizen Virtuous Loop" as a model for a more informed democracy. The project was first presented last spring at university's Meeting of the Minds undergraduate research symposium. Coding was completed over the summer as a collaborative effort by Ben Towne (CS '17) and GovTrack, who will launch the new feature this fall.
The input button allows people to register their position on any piece of federal legislation along a seven-point Likert Scale running from "strongly agree" to "strongly disagree." They can add notes about the bill, even if they don't register a specific position. 
The feature also allows users to be assembled into panels, with features allowing panel administrators to collect the views of users on the panel.  This could be used, for example, by a congressperson's staff to collect input from a representative sample of their constituents.
"At GovTrack we are always on the lookout for new ways to power citizen involvement in democracy," said Josh Tauberer, founder and president of GovTrack. "Letting users take notes on bills will help them keep track of the issues they care about, and we would love to see this become a tool for members of Congress to get a better understanding of their constituents."
"We further imagine ways in which such voter feedback could be used to provide a more deliberative setting by having the representative sample of citizens gather in roundtable discussions of the bills they voted on – this would combine a 'vote-centric' model of democracy with a 'talk-centric' model of democracy," said Robert Cavalier, director of the Program for Deliberative Democracy and teaching professor, emeritus in the Department of Philosophy.  
In order to do this, the Program for Deliberative Democracy would utilize or create representative samples such as those maintained by the University of Pittsburgh's Survey Research Center.  The participants would then be invited to engage in a redesigned town hall meeting based upon the City of Pittsburgh's Deliberative Community Forums. 
One possible beta test site for this could be Congressman Mike Doyle's 14th District during the fall 2018 midterm elections.
"Results of the exit surveys from such a deliberative forum would represent the kind of informed, fact based opinions that we need to counter the media-mediated virtual reality that has dominated so much of our political arena," Cavalier said.
Towne, a recent graduate from CMU's Societal Computing Ph.D. program, said that he hopes the work could increase civic engagement at a time when the barriers to doing so are being raised by increasing polarization and influence of money.
"Congresspeople say they don't hear enough from their constituents," Towne said. "When they do hear from people it's often those with very strong views on some particular issue, because the cost of engagement is relatively high.  This discourages people from taking time to read and make an informed opinion in the first place, and leads people to feel frustrated and ignored by the country's leadership in Washington.  By giving representatives an opportunity for more detailed input from constituents, and even more importantly giving the people a low-cost first step toward thoughtful engagement, I hope we can better use our technology to improve our democracy."