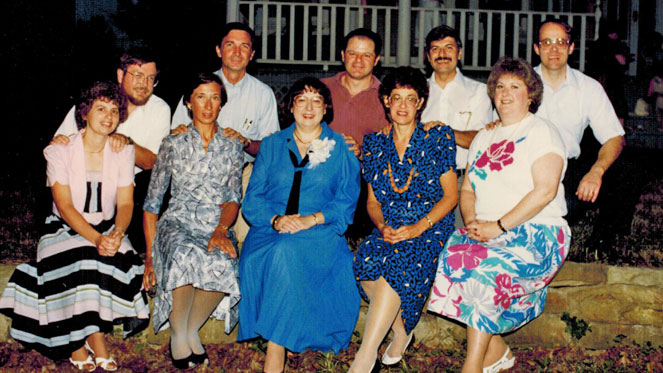 May 05, 2017
Five CMU Friends Keep the Connection
By Emily Jones
In 1964, five freshmen arrived at Carnegie Institute of Technology and became close friends. More than 50 years later, the women's bond that was forged over studying and becoming young adults together remains strong…as does their connection to what is now Carnegie Mellon University.
Marilyn Ackerman Posner (MM'68) and Karen Rossi Schnakenberg (MM'68, DC'96) were close friends in high school but decided not to room together so they would be pushed to make new friends. The plan worked well, and their circle soon expanded to include Marjorie Rein Schlosberg, who was Schnakenberg's freshman roommate; Patricia Raab Schuetz (MM'68), whose father was Schnakenberg's father's boss; and Fredda Simon Unangst (S'68, '70), whom Schnakenberg met in calculus class.
"College friendships are important because they help you form who you are as an adult," said Unangst. "As time goes by, these long-term friendships are important because these people know your history."
The women credit each other for some of their fondest college memories. One memorable example is how Posner and Schnakenberg ran a laundry service in the dorm to make extra money. Seeing that many young women had never learned to do their laundry and were ruining their clothes, the two made a plan to wash and iron oxford-cloth shirts for a fee — and learned a little about pricing strategies in the process.
"Marilyn and I were close enough friends by that time that there weren't many surprises," said Schnakenberg. "But we had plenty of business because we charged significantly less than the dry cleaners down the block. Underpricing your service brings in customers, but then you end up working more than you intended for really pretty low wages."
Many everyday experiences and extended ties to the campus community helped cement their friendship. They even share a favorite classical music piece that was introduced to them by an acquaintance of Unangst's from home who was also in their freshman class.
"We all loved Carl Orff's 'Carmina Burana.' We would listen to it in the music room of the library while we studied and gave each other copies for our birthdays," said Schuetz.
Unangst added, "To this day, whenever I hear that piece of music, I think of CMU and my friends there. It is our song."
Like many students past and present, they often met in each other's dorm rooms to take a break from their studies.
"A happy memory is Marilyn's bottom desk drawer. Her parents owned a grocery store, and they frequently drove up to visit, bringing with them really excellent snack food, including Archway cookies. Marilyn's drawer was always stocked, and as long as she lived in Morewood Gardens her room was where we gathered in the evening for a study break, to cry or whine or share good news or gossip," said Schuetz.
Whether it was the challenging social aspects of the time — racism, feminism and the Vietnam War were just a few of the issues of the moment — or tough classes, the friends had each other's backs.
"Pat and I registered for Introduction to Biology as our science requirement, but there ended up being too many students, so we were bumped," said Posner. "So, they waived requirements for another class and transferred us into Human Physiology and Radiation Biology, taught by an instructor from Mercy Hospital and filled with pre-med students."
They ended up doing fine on the final exam, thanks to sharing their notes, studying together and befriending one of the pre-med women.
"I think that class started my interest in medicine," Posner said. "I later specialized in healthcare reporting."
The women all found lifelong love at Carnegie Mellon as well, and their husbands, David Posner (E'67), George Schnakenberg (S'66, 68, 72), William Schlosberg (E'68), William Schuetz (DC'70) and Paul Unangst (S'68, '70), became a part of their group. All five women are still married and all have grandchildren, and their families have become each other's extended families.
"When you feel a close relationship to someone, you just make sure to keep the connection," Posner said. "You don't have to be in touch with someone every day to continue to care about that person, and if something good happens, we all rejoice, and when something unfortunate happens, we're all there to be supportive."
One thing that has remained a focus point for the women's bond is CMU.
Schnakenberg's career kept her deeply connected to Carnegie Mellon. She joined the faculty of the Department of English in 1995 and directed the undergraduate and graduate programs in technical and professional writing until her retirement as a teaching professor in 2011.
Schlosberg's husband was on the Alumni Association Board, which has brought them back to campus several times, and the Unangsts have been members of the Andrew Carnegie Society for many years. Their son Marc graduated from CMU with a degree in electrical and computer engineering in 1997.
Posner spent several years as a member of the Carnegie Mellon Alumni Association Board. She was also a member of the advisory board of the CMU magazine and served on the Class of 1968 reunion committees. She was president of the Andrew Carnegie Society, which gave her a seat on the CMU Board of Trustees, and she was editor of the Andrew Carnegie Society News. She also received the CMU Alumni Association's Service Award in 2004.
"The friendships I made in my years on campus helped to instill a love of the place where they began," Posner said.
Schlosberg agreed and said, "Depending on what else is happening in our lives, we will try to come back for my husband's 50th reunion next spring."
The Five Friends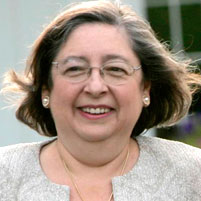 Marilyn Ackerman Posner
B.A. English
Award-winning newspaper journalist and public relations consultant, retired
Lives in Washington, PA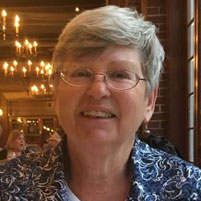 Patricia Raab Schuetz
B.A. History
M.Ed., B.S. Computer Science, University of Pittsburgh
Educational research, Pitt; Mainframe systems engineer at Mellon Financial Corporation, retired
Lives in Pittsburgh, PA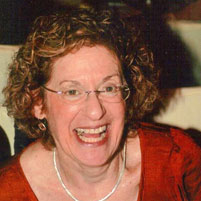 Marjorie Rein Schlosberg
B.S. Math, New York University
ConEd, New York City; Southern New England Telephone Company, retired
Lives in Overland Park, Kansas






Karen Rossi Schnakenberg
B.A. English
M.A. English, University of Pittsburgh; Ph.D. Rhetoric, CMU
CMU faculty member, retired
Lives in Pittsburgh, PA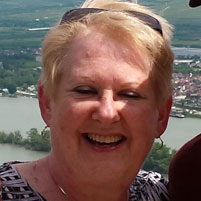 Fredda Simon Unangst
B.S. Chemistry
M.S. Chemistry, CMU; MBA, University of Michigan
CPA, retired
Lives in Westchester, IL