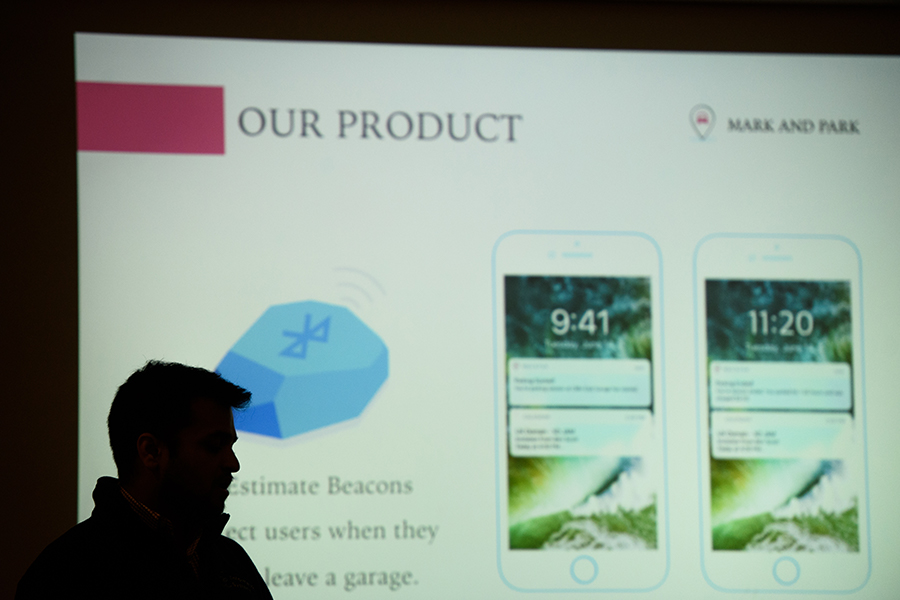 December 23, 2017
Information Systems Students Get Innovative
Fifteen teams of Carnegie Mellon University seniors in Dietrich College of Humanities and Social Sciences' Information Systems Program put their innovation to work. Students, including two from CMU Qatar one from the Singapore Management University Fast Track Program, spent the semester developing new, creative apps. Ideas ranged from an app to give customers more control over their dining experiences, a tool to help people plan itineraries for groups of friends and a platform to connect current CMU students to alumni.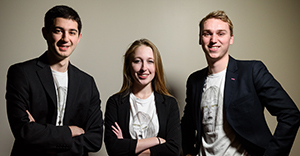 Connor Fitzgibbon, Katie Williams and Glen Wise developed a platform for social media influencers and small businesses to contract with each other. Their plan involved a platform to settle payments based on results of the campaign.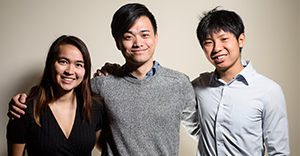 Natalya Buchwald, Andrew Wang and Darryl Sw's app GENews is a news site with an original algorithm to rate the reliability and bias in news articles, gathered from various key sources on the internet.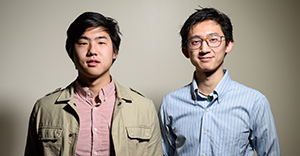 Eric Chow, Bruce Lin and Anu Srikanth (missing from photo) developed personalized virtual business cards to promote networking and rapid exchange of information between individuals.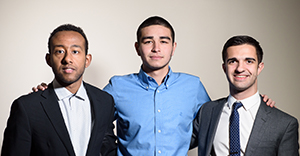 Abdusamed Sherif, Jimmy Jameson and Stephen Yamalis created CMU Connect, a platform to match current CMU students to alumni who can mentor and equip students with the skills, coaching and connections they need to be successful in navigating the professional landscape.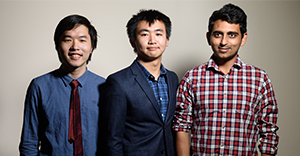 Korrawat Jianthanakoanon, Ziren Zhou and Sid Malladi developed Houdini, an online service that consolidates the home services experience by integrating service provider discovery, rich media communications, scheduling, payments and workflow management. Houdini also provides a digital interface for users to advance a project forward through a transparent workflow pipeline.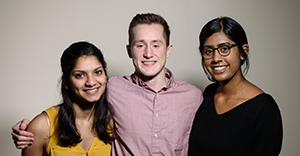 Sai Dhulipalla, Jacob Bittner and Divya Mohan's RIO Revitalized is an integrated system that students can use to plan and cross check departmental degree requirements. This eliminates the need to switch between applications and websites to verify requirements and audit details.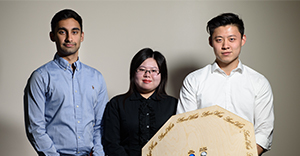 Piyush Puri, Fang You and Johnny Wu's app AuraWait is an end-to-end wait staff management system that leverages ambient lighting and controls per table to drive real-time table management and analytics. AuraWait will allow customers to gain more control of the dining experience, allowing them to dictate the flow and cadence of interactions with the wait staff, and restaurant managers will have customer-driven analytics which can power business insights.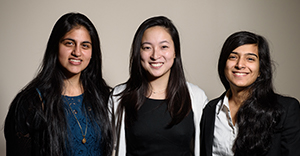 Pooja Penninti, Sophie Zhao and Avni Pherwani created Sentiment Analysis for Businesses. Their app utilizes sentiment analysis to provide business owners with clear common sentiments, both positive and negative, that surround their business.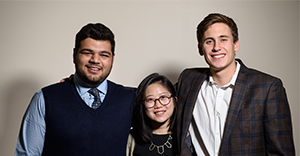 Wasay Wasay, Helen Kim and Julien Naegeli made filling out forms a little easier with FormMe, a personal profile that allows users to store their information to auto-full forms that they'll encounter in the future.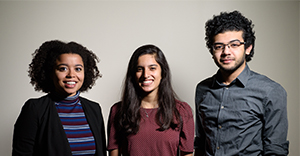 Rumby Wilson, Asawari Kanitkar and Ahmed Abdeltawab's PRETZEL is an application that allows users to simply and rapidly create custom, well-designed presentations through a simple interface.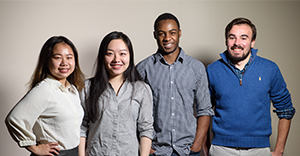 Serene Gao, Xiaorui Hu, Travis Chambers and Matthew Gruber created &Chill, a toll to help people plan itineraries for groups of friends by comparing shared interests and locations. &Chill can also maintain and organize the order of events.
 


 
Meghana Valluri, Annette Chen and Rho Eun Song developed Amity, an app that combines phone usage to gather data and virtual assistants to target conversations to customize a way of maintaining a healthy lifestyle.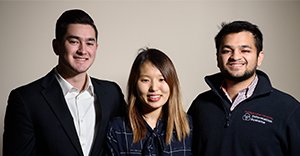 Chris Lewis, Clara Kim and Akash Kejriwal created Mark and Park: Autonomous Parking Payments, an autonomous, sensor-based parking payment system that will simplify the problem of costly and lengthy manual parking payment processes.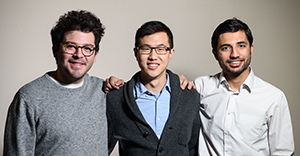 Sebastian Guerrero, Renhao Hu and Yasir Khan's FCE is a new approach to reporting and filtering of data for ease of access and ease of use.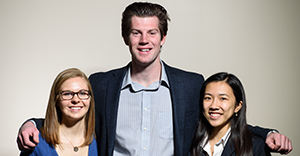 Erin Dieringer, Alexander Frazier and Sally Zhao developed WeScribe, a way for members of the same household to split subscription fees, view their usage habits and access login credentials.