January 27, 2016
Breaking the Glass Ceiling
Information Systems Alumnae Share Their Stories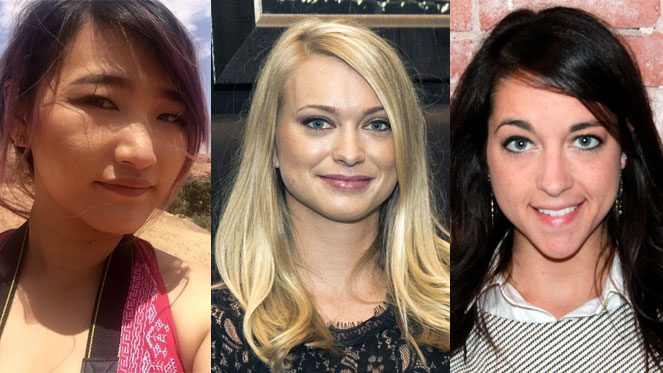 The scarcity of women in Science, Technology, Engineering and Math (STEM) careers is a hot topic. Think pieces are published daily outlining strategies to encourage girls to pursue STEM careers, construction toys like GoldieBlox tap into girls' storytelling skills as an entry point to engineering and a White House initiative was even created to increase women's participation in STEM.
A longtime tech pioneer, Carnegie Mellon is also ahead of the curve when it comes to gender equity in STEM fields. In the Dietrich College of Humanities and Social Sciences' Information Systems (IS) Program, women account for 40 percent of students – double the national average of 15 to 20 percent in similar programs. And CMU's School of Computer Science recently made headlines because 40 percent of its 2014 incoming undergraduates were female.
"I believe that CMU comes close to achieving gender parity in this program because we have an environment that is inclusive, interdisciplinary and encouraging," said Jeria Quesenberry, associate teaching professor of IS. "We don't assume that our female students are looking for a 'pink' IS degree – we know they are looking for a rigorous and academic environment where they can explore the problems that interest them. And we offer just that – a program that is built on a strong technical foundation with the individual customization of many different content areas."
Quesenberry added, "There are no preconceived expectations of gender roles. Many of our students love to code and 'geek out' and that is okay — in fact, it's encouraged — to do as a female in our program."
Graduates of the internationally-recognized IS major are well grounded in the fundamentals of organizational theory, decision-making, research methods and current and emerging information systems technologies. Beyond a solid technical foundation, students are encouraged to learn about world cultures and business, studying global systems development, cross-cultural communications, history and modern languages.
Notable companies such as Accenture, Apple, Boeing and Microsoft recruit IS graduates, who work in fields including global consulting, finance and software. And the leadership and business skills students acquire in the program serve them well as entrepreneurs.
---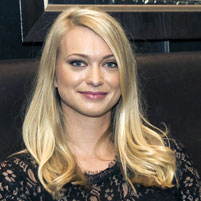 Amanda Bradford
Amanda Bradford
Bradford (DC'06) is one alumna whose entrepreneurial spirit has guided her career. Bradford is the founder of The League, a dating app described as "Tinder for elites" which uses a complex screening algorithm to deliver high-quality matchmaking services for ambitious, busy professionals.
"Studying information systems at Carnegie Mellon was quite possibly the best preparation one could get for a career in entrepreneurship," Bradford said. "This tactical hands-on education, paired with real-life work experience at well-run companies like Salesforce and Google, gave me the confidence I needed to feel like I could start a technology-based business on my own."
As The League's founder, Bradford played a role in everything from wireframing to coding, designing, marketing, securing funding and even answering support tickets. She felt prepared to tackle these varied tasks thanks to the breadth and depth of her education.
"The IS program does a great job at ensuring all its graduates are incredibly well-rounded 'athletes'. To get a company off the ground, it really helps to have a diverse and well-balanced skillset," she said.
Bradford considers herself lucky to have grown up in an environment with strong role models. She felt comfortable with technology from a young age and shares an interest in math with her father and older brothers, though she sometimes wishes she had pushed herself harder at CMU.
"My biggest regret is not taking some of the harder classes that I think would have made me an even better programmer, founder and entrepreneur, but as a perfectionist, I struggled with not being in the top of the class," she said.
Bradford thinks perfectionism is a common barrier for girls and young women. "I encourage faculty to take the pressure off women and make sure they know that it is not about their grades or where they rank, but learning the concepts and being able to apply them in the real world."
To Bradford, the best way to get girls interested in STEM is through a unified effort among educators and the media to promote diverse images of women working in STEM careers. "We need more role models in our society for women to point to and say, 'I want to be her when I grow up,'" she remarked.
---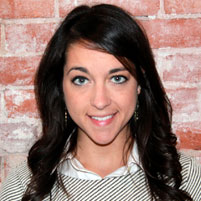 Brianna Albert
Brianna Albert
Albert (DC'11) has used her IS degree to consult in various capacities, both in the non-profit and corporate sectors. Soon after graduating, Albert began working with Deloitte, and she believes the quality of her education helped her smoothly transition to consulting work.
"From working with clients with specific business goals to solving complex process problems with technology, the information systems program has played a major part in my daily work from the outset," said Albert.
Albert has also worked with non-profit agencies on demographic research and infographic design. And at GTECH, a Pittsburgh-based environmental non-profit launched in 2007 by Heinz College graduates Andrew Butcher and Chris Koch, she helped evaluate the Salesforce solution the organization used.
Today, Albert is a customer success executive at Salesforce, where she regularly puts her IS skills into practice.
"The problem-solving preparation that the IS major provides is critical in any client situation I have been in – really teaching students how to listen to the business and technical needs of the client and determine appropriate action and outcomes," Albert added.
Albert attributes her success — and initial interest in tech — to her parents. "From an early age, they saw my inquisitive, problem-solving nature and interest in technology," she said. As Pittsburgh natives, Albert's parents were aware of Carnegie Mellon's excellent reputation as a hub of technological innovation. When they suggested that she consider the IS program, she discovered — like Bradford —that it was a perfect fit for her.
She supports the push to get more girls involved with STEM, and she has seen firsthand the positive impact of programs like Girls Who Code.
"I highly recommend involvement in STEM fields being encouraged and applauded from an early age – especially during the high school years," said Albert.
---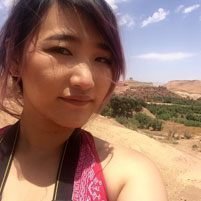 Lily Li
Lily Li
The daughter of scientist parents, Li (DC'10, ETC'12) also grew up in a STEM-positive environment. This, combined with her strong interest in the humanities and arts, inspired Li to pursue a career in game design. A two-time CMU alumna, Li studied IS and human-computer interaction (HCI) and also holds a master's degree in entertainment technology.
Through these interdisciplinary programs, Li was exposed to a wide variety of subjects, from programming to business, design and psychology.
"The experience of working with people from different disciplines is really invaluable when it comes to a career in tech since it takes people from different backgrounds and with different skills to make a product. I often work with producers, artists, programmers and other designers in my day-to-day work,"
said Li, who works as a user experience designer at EA Games.
Li was initially drawn to the IS program because its cross-disciplinary nature linked her varied interests, but she also appreciates the flexibility the program affords its graduates in terms of career options.
She commented, "I think it's good for anyone interested in a career in tech to know that it's not just about programming. The tech industry is full of people who want to make things with whatever tools they can. A broader education really lets you explore different aspects of a career in tech."
According to Quesenberry, much of the appeal of the IS program lies in its exploratory, interdisciplinary nature.
"If you ask our female students why they chose to study IS at CMU, they will likely tell you it is because this program is the best in the world. They are searching for a place where they can be intellectually challenged and demonstrate their dedication to improving how we use technology. We are not focused on quotas or being nice to women – it is about offering educational experiences where our students can explore and excel."
Explore what you can do with a degree in Information Systems.
_____
By Emily Stimmel